Kovind vs Kumar: Counting underway to decide India's next president
Kovind vs Kumar: Counting underway to decide India's next president
Jul 20, 2017, 11:45 am
2 min read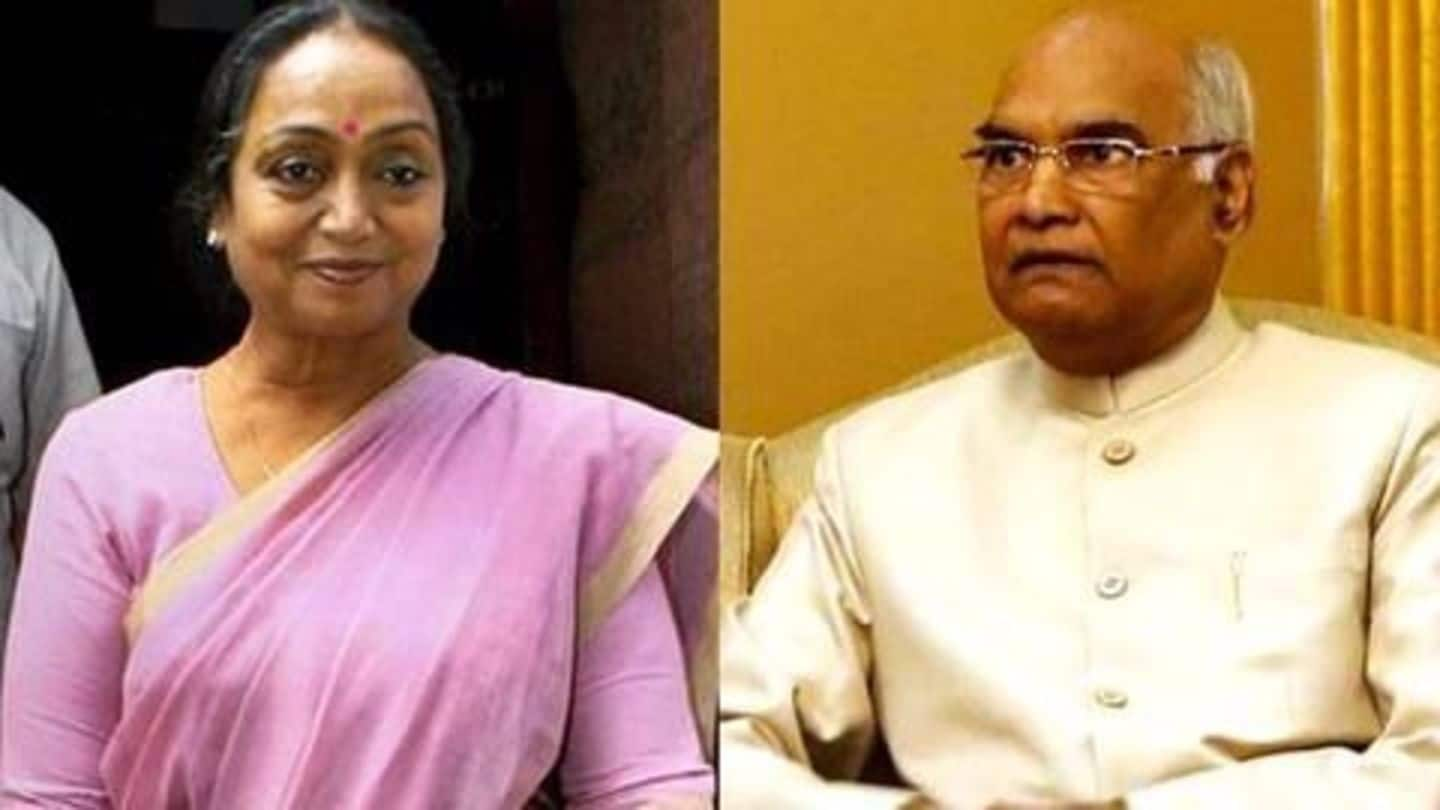 Counting of votes in the presidential election started today at 11am, three days after polling was held to decide India's next President. Results will be announced by 5pm. BJP candidate Ram Nath Kovind, former Bihar governor, is expected to get 70% of the votes. Contesting against him is opposition candidate Meira Kumar, former Lok Sabha speaker. Find out all about the decisive election here.
The 2017 presidential election: A battle of ideologies
This time, many names were speculated as probable candidates as both NDA and the opposition took time to announce their contestants. Jharkhand governor Draupadi Murmu, RSS chief Mohan Bhagwat, Manipur Governor Najma Heptulla, and senior party leaders LK Advani and Murli Manohar Joshi were reportedly being considered by the BJP. The opposition was meanwhile considering former diplomat Gopalkrishna Gandhi and NCP chief Sharad Pawar.
This election saw 99% polling, the highest ever
The president is elected by an electoral college consisting of 10,98,882 members including MPs and MLAs. This time, 32 polling stations were set up across India. Ninety-nine percent polling was recorded, the highest ever. 4,835 voters, including 4,120 MLAs and 776 MPs, were eligible to vote. MP Minister Narottam Mishra had been barred from voting over allegations of paid news.
Eight rounds of counting before results are announced
Ballot boxes were collected and locked inside the Parliament House, where eight rounds of counting will be conducted under Lok Sabha secretary general Anoop Mishra's supervision.