As CM Manohar Parrikar ails, controversies and complications arise
As CM Manohar Parrikar ails, controversies and complications arise
Feb 20, 2018, 09:42 pm
2 min read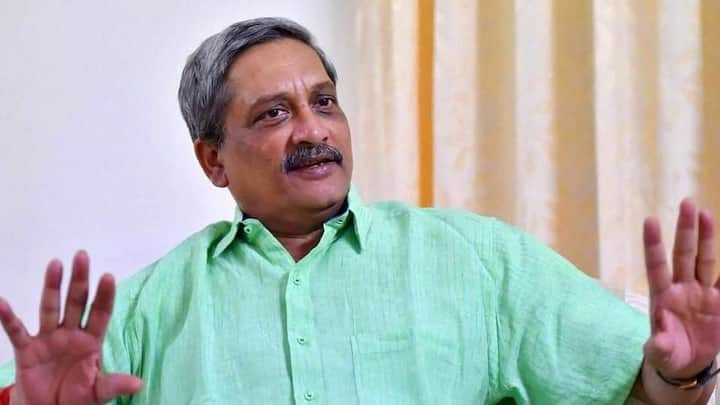 Goa CM Manohar Parrikar complained of stomach-ache on Wednesday night; he was subsequently taken to the Goa Medical College and Hospital for check-up. From there, he was shifted to Mumbai's Lilavati Hospital. He is currently undergoing treatment for pancreatitis. However, drama ensued since his hospitalization, with fake health updates, special prayers for his speedy recovery and Goa's unstable political situation. Here's more about it.
Why was a journalist detained over the CM's health?
After Parrikar's deteriorating health hit headlines, a local WhatsApp-based news service circulated that Parrikar was diagnosed with 4th stage pancreatic cancer. Reportedly, the journalist, Harish Volvoikar, was detained by Goa Police. BJP's Sunil Desai complained that he was falsely quoted regarding Parrikar's health.
Meanwhile, Goans are holding special prayers for Parrikar's recovery
Meanwhile, special prayers are being held for Parrikar's speedy recovery. In Dhavem village, hundreds of villagers have begun reciting the 'Mahamrutyujay Mantra Jap,' a Rigvedic prayer. They claimed Goa needs Parrikar as he is a CM "connected to the masses." In Vasco, the United Taximen Association held a Puja. BJP's Goa and Mumbai unit will also hold a special puja at Thane's Ganesh temple.
What about Goa's budget which Parrikar was going to present?
Parrikar, who holds Goa's finance portfolio, was expected to present the budget. Now, PWD minister Sudin Dhavalikar will table the budget on February 22. Goa Assembly Speaker Pramod Sawant claimed that the CM is fine-tuning the budget from the hospital. Further, Goa Assembly's business advisory committee (BAC) also curtailed the budget session to four days. It pushed the budget discussion to the monsoon session.
Separately, why is the political situation suddenly shaky?
Notably, BJP won only 13 of 40 seats in the February'17 elections, compared to Congress's 17. It hurriedly stitched together an alliance of the Maharashtravadi Gomantak Paksha (MGP), Goa Forward and two independents, who agreed to support them only if Parrikar, then Union Defense Minister, helms the government. With Parrikar's hospitalization, it remains to be seen if the allies will patiently await his return.
Finally, how is Parrikar's health?
Parrikar has been undergoing treatment since February 15. Though BJP and Lilavati Hospital have issued statements that the CM is responding well to treatment, his actual condition has been shrouded in mystery. Speculations increased after PM Modi, during his Mumbai visit, visited the ailing CM. Modi considers Parrikar to be one of his trusted colleagues in BJP and thus made the courtesy call.