JNUSU Elections: United-Left sweeps all four seats, ABVP comes second
JNUSU Elections: United-Left sweeps all four seats, ABVP comes second
Sep 16, 2018, 02:47 pm
2 min read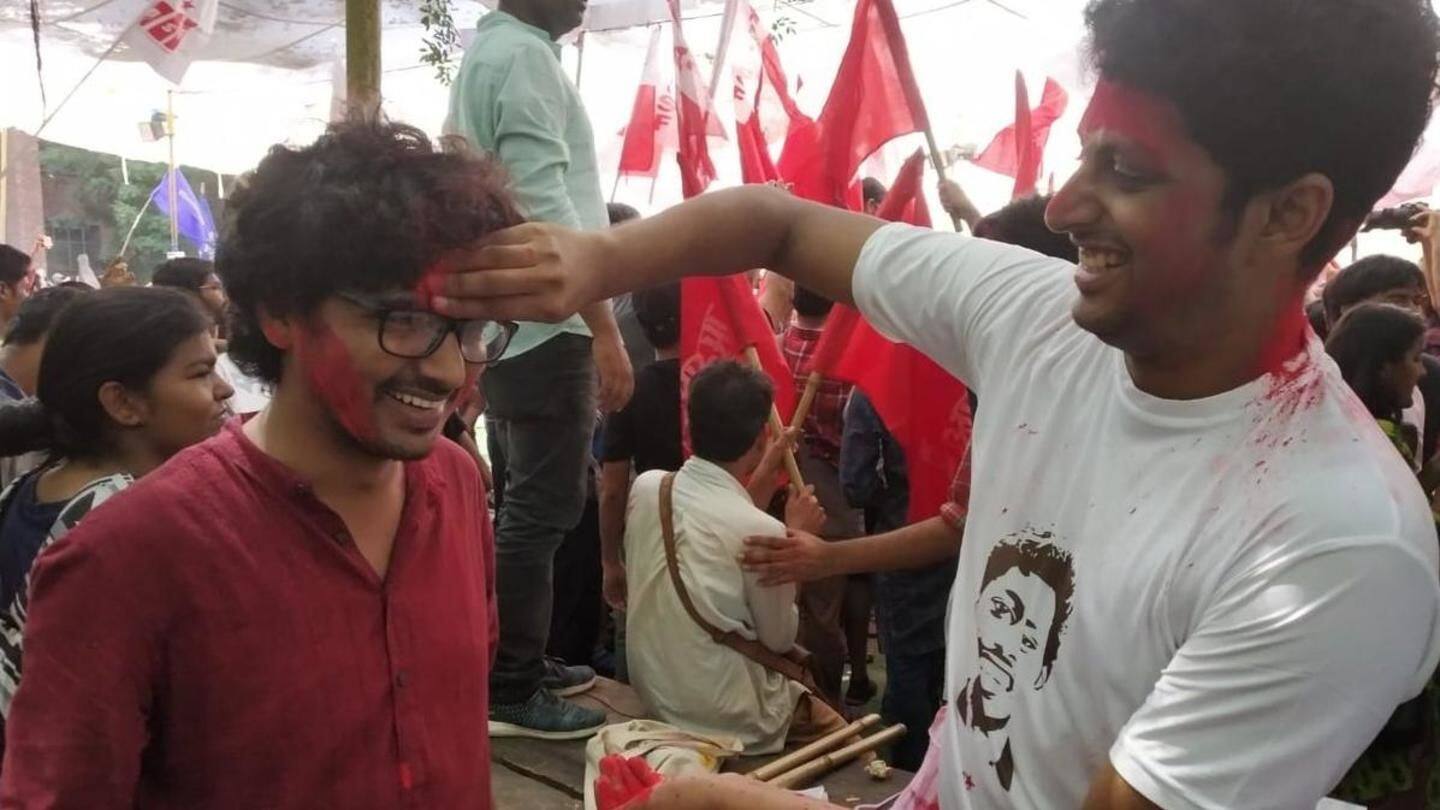 The Left Unity has worked wonders at the Jawaharlal Nehru University Student Union elections, as it swept all four seats of President, Vice President, General Secretary and Joint Secretary. The counting of elections, amid furore, concluded a short while ago. N Sai Balaji of Left Unity has been elected the President of the politically charged University's Student Union. Here's more.
On all the four seats, ABVP comes second
Balaji got 1,871 votes as opposed to ABVP's Lalit Pandey's 937 votes. Notably, ABVP is the student wing of BJP. For Vice President post, Sarika garnered 2,309 votes and ABVP's Geeta Sri got only 871 votes. Aejaj got 2,113 votes for General Secretary post and ABVP's Ganesh got 863 votes. Amutha became Joint Secretary with 1,552 votes and ABVP's Venkat Chaubey got 941 votes.
Left fought with ABVP, NSUI and BAPSA
The Left Unity consisted of parties - All India Students' Association (AISA), Students' Federation of India (SFI), Democratic Students' Federation (DSF) and All India Students' Federation (AISF). Candidates of National Students' Union of India (NSUI) and Birsa Ambedkar Phule Students Association (BAPSA) also contested in the elections. Notably, NSUI came last on the three posts and second last for Joint Secretary Post.
Earlier, counting was stopped after ABVP protests
On Saturday, votes' counting was stopped after ABVP members protested, alleging they weren't informed about the process. After the counting was halted, Left bloc said ABVP created ruckus and attempted to steal the ballot boxes. But, ABVP maintained the protest was peaceful and claimed EC was biased. Over 5,000 students cast their votes and voter turnout was 67.8%, the highest in six years.