#KarnatakaCrisis: Congress-JD(S) MLAs approach Supreme Court against speaker, hearing tomorrow
#KarnatakaCrisis: Congress-JD(S) MLAs approach Supreme Court against speaker, hearing tomorrow
Jul 10, 2019, 12:05 pm
3 min read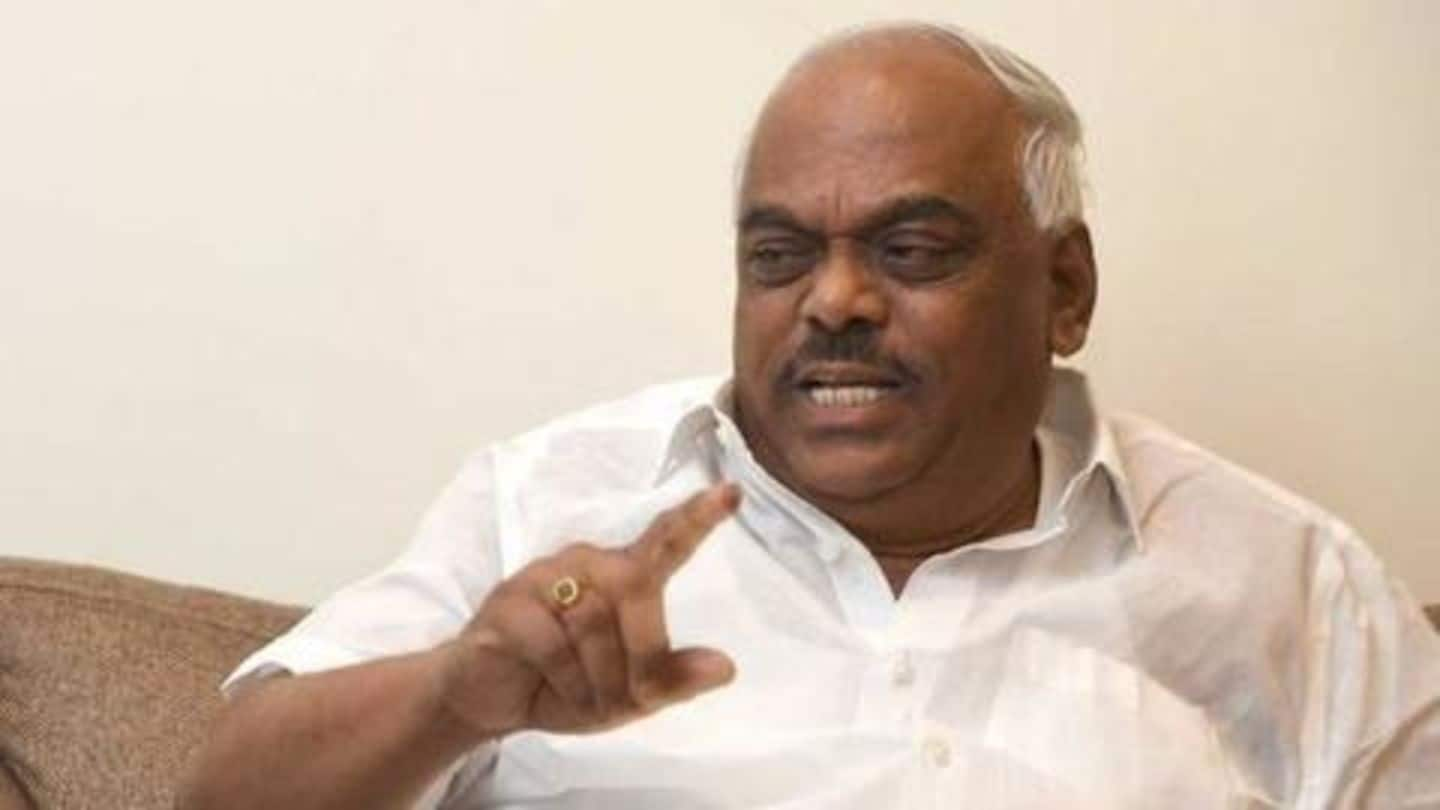 The ongoing crisis in Karnataka's coalition government entered a new phase on Wednesday after rebel MLAs approached Supreme Court against assembly speaker KR Ramesh. The Congress-JD(S) MLAs, who resigned last week, claimed Ramesh was abandoning his constitutional duties by not accepting their resignations and delaying the process. The top court has agreed to hear the plea on Thursday. Here's what happened.
Context: Kumaraswamy's government entered a new crisis after lawmakers resigned
To begin with, the Congress-JD(S) government, headed by HD Kumaraswamy, has been treading on shaky grounds since it was formed in May 2018. And on Saturday, 13 MLAs, 10 of the Congress and 3 of the JD(S), submitted their resignations to speaker's office, putting the coalition on "notice period". The top brass of Congress and JD(S) quickly scrambled to save the alliance.
Saying resignations "aren't in order", Ramesh rejected them
On his part, Ramesh, who is the only one who can accept the resignations, added a fresh twist to the crisis. He said resignations of nine MLAs were not in order, so he can't accept them. He further asked the lawmakers to follow the prescribed format and submit their papers again. He underscored he didn't belong to any party and was following rules.
This morning, Congress' Shivakumar wasn't allowed to "meet his friends"
Meanwhile, after dumping the coalition, rebel lawmakers arrived in Mumbai. They are huddles at the five-star Renaissance hotel and the establishment witnessed stunning action earlier this morning. DK Shivakumar, who is seen as Congress' troubleshooter in the state, arrived at the hotel to "meet his friends" but was denied entry. Police said they can't allow Shivakumar to enter as the MLAs feel "threatened".
We don't want to meet Shivakumar: MLAs told Mumbai police
Interestingly, before Shivakumar landed in Maharashtra's capital, 10 rebel lawmakers wrote a letter to Mumbai police commissioner. "We have heard that Kumaraswamy and Shivakumar and others are going to storm the hotel. We feel threatened for the same. We do not want to meet them," their letter reportedly read. Acting on their request, state police stopped Shivakumar from entering the hotel.
However, Shivakumar remained adamant, said will have "coffee with friends"
Visuals from outside the hotel showed Shivakumar getting into a heated argument with police, as protesters shouted: "Go back". Despite the obvious resistance from MLAs, he said he would not return without meeting them and can wait all day. "Allow me to go to my room, I want to meet my friends, sit, relax, have coffee with them," he added.
Separately, Venugopal blamed Centre for "sabotaging" Karnataka government
After Shivakumar was stopped from entering the hotel, AICC general secretary KC Venugopal blamed BJP. He claimed this is the first time that the Centre is trying so hard to sabotage a state government. "These MLAs have not left the Congress, Shivakumar is only there to meet his colleagues. These are sincere congressmen. They should return at the earliest," he added.
Naturally, the crumbling coalition gave ample opportunity to BJP
To recall, BJP emerged as the single largest party after polls ended, but fell short of a majority, paving way for the coalition. So when Congress-JD(S) entered a crisis, BS Yeddyurappa demanded Kumaraswamy's resignation. Along with other BJP leaders, the former Chief Minister staged a protest outside Vidhana Soudha. Yeddyurappa said Kumaraswamy has lost the majority, hence, should step down from CM's post.
Kumaraswamy should resign, opined BJP leaders