Maharashtra Assembly starts winter session by paying tributes to Vajpayee
Maharashtra Assembly starts winter session by paying tributes to Vajpayee
Written by
Aakanksha Raghuvanshi
(Sourced from PTI)
Edited by
Pallabi C Samal
Nov 19, 2018, 05:14 pm
2 min read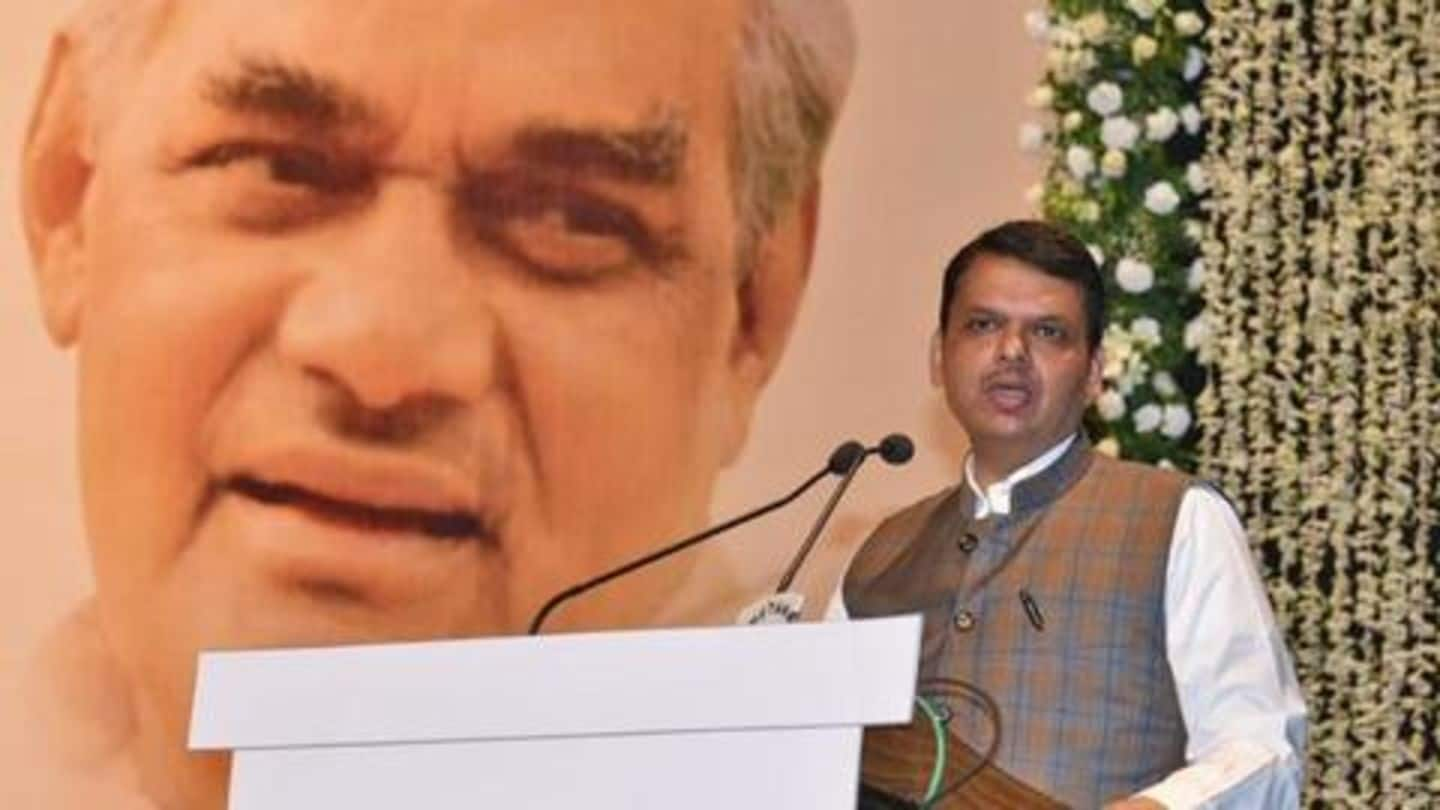 The Maharashtra Legislative Assembly today paid rich tributes to former Prime Minister Atal Bihari Vajpayee, who died on August 16 this year, with Chief Minister Devendra Fadnavis describing him as a multi-faceted personality who believed in uniting minds. Moving a condolence motion in the lower House on the first day of the winter session, Fadnavis said Vajpayee believed political opponents were rivals, not enemies.
"He (Vajpayee) would always say there should be no differences in minds despite having differences in opinion. Pandit Nehru was the first to see potential in Vajpayee to lead the nation. Former PM Chandra Shekhar called him gurudev as Vajpayee's personality was so huge that everyone could learn from him," Fadnavis said. The Maharashtra CM, during his speech, also highlighted the Pokhran nuclear tests.
'Vajpayee was beyond politics, religion and linguistic differences'
Vajpayee had just become the PM when India scripted history by successfully conducting the five nuclear tests in Pokhran. Fadnavis continued to say how the late Bharat Ratna really wanted to have good relations with Pakistan. "In his death, we've lost a dream. He was beyond politics, religion and linguistic differences. The Modi government is working on the foundations laid by Vajpayee," he said.
'Vajpayee's absence is being truly felt in this era'
The Leader of opposition in the Assembly, Radhakrishna Vikhe Patil said representing the country in the United Nations was a moment of greater pride for Vajpayee than becoming PM. "He referred to (former PM) Indira Gandhi as Durga after the (1971) Bangladesh war. In an era in which political discourse has lowered, Vajpayee's absence is being truly felt," Vikhe Patil said.
The House paid tributes to other former members also
The House also paid tributes to former state minister Anandrao Devkate, former minister of state Vasantrao Dhotre and former member Madhavrao Gaikwad. Tributes were also paid to former members Keshavrao Pardhi, Vasudev Deshmukh, Shivajirao Nagwade, Vaijnathrao Akaat, Yadavrao Bhoir, Vasantrao Itkelwar, and Vimal Rangnekar.