Maharashtra: No floor test; SC directs Centre to submit documents
Maharashtra: No floor test; SC directs Centre to submit documents
Edited by
Shikha Chaudhry
Nov 24, 2019, 01:40 pm
3 min read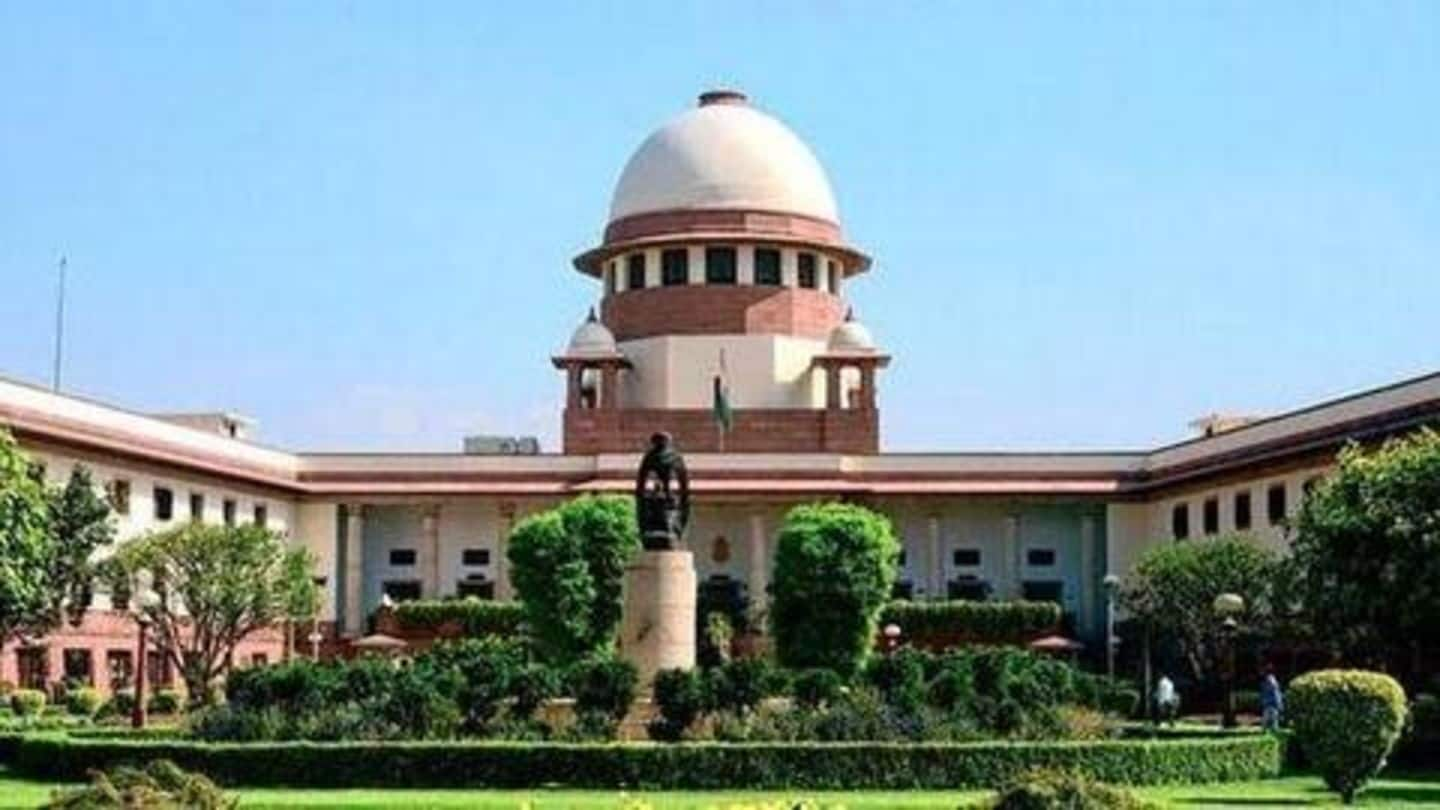 On Sunday, the Supreme Court ordered Centre to produce the letters of Maharashtra CM Devendra Fadnavis claiming a majority in the Assembly, and that of the Governor's invitation to form the government, in an extraordinary off-day hearing. However, the apex court denied the Sena-Congress-NCP's demand of conducting a floor test in the Assembly within 24 hours, as happened in Karnataka. Here's what went down.
The Centre must submit the documents by 10:30am tomorrow
Notably, the three-judge bench comprising Justices NV Ramana, Ashok Bhushan, and Sanjiv Khanna has issued notice to Fadnavis, his deputy Ajit Pawar, the state, and the Central government, in the matter. The Centre is required to submit the said letters by 10:30am tomorrow. Reportedly, the BJP asked for more time to produce the said letters, which was turned down by the SC.
Sena-Congress-NCP moved Supreme Court, challenging Governor Koshyari
The development comes after President's Rule was revoked in Maharashtra, in an unprecedented manner, yesterday morning. Minutes after that, BJP's Fadnavis and NCP's rebel minister Ajit Pawar took oath as the CM and Deputy CM of the state, respectively. Subsequently, Sena-NCP-Congress moved the Supreme Court. Their petition challenged Maharashtra Governor Bhagat Singh Koshyari's "arbitrary and malafide actions" for "installing a minority BJP government."
Kapil Sibal appeared for Sena, Singhvi represented NCP-Congress
In today's hearing, Kapil Sibal represented Sena, while Abhishek Singhvi appeared on behalf of Congress-NCP. Sibal urged that the court should order the floor test today itself. If Fadnavis-led BJP has the numbers, let them prove that in the Assembly, he argued. Separately, Singhvi, questioned Governor's actions. He asked why he couldn't wait, despite the three-party coalition claiming that they had the numbers.
Why there is an SC hearing on Sunday, asked Rohatgi
During hearing, Mukul Rohatgi, representing the BJP, asked why there is an SC hearing on Sunday. He asserted there is no need for court to pass the order today. He argued that there are some powers with the President which aren't open to judicial intervention. Claiming that the three-party alliance has no fundamental right, he said there are no supporting documents to their claims.
A recap of what has happened in Maharashtra so far
To recall, Maharashtra has been facing a political deadlock ever since the results of October 21 Assembly polls came out. Even though the pre-poll alliance of Sena-BJP earned a majority, the government couldn't be formed due to power tussle. The Sena wanted a rotational CM policy, but BJP didn't agree. Subsequently, President's rule was imposed in the state on November 12.