President's Rule revoked in Maharashtra at 5:47 am
President's Rule revoked in Maharashtra at 5:47 am
Written by
Siddhant Pandey
Nov 23, 2019, 12:25 pm
3 min read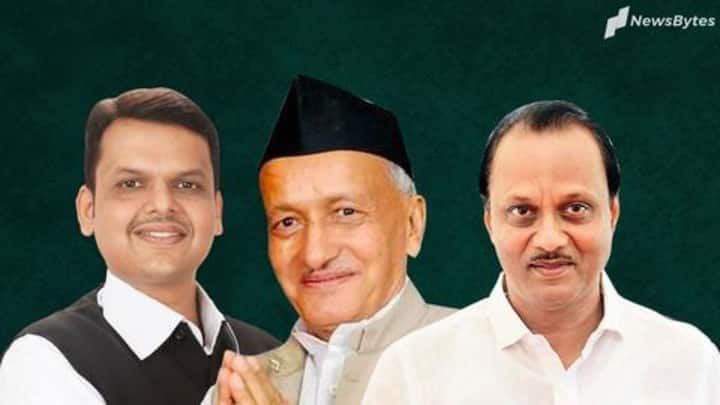 When the whole world was sleeping, President's Rule was revoked in Maharashtra, in a rather strange development. Minutes after that, Bharatiya Janata Party-Nationalist Congress Party government took charge in the state. Notably, President's Rule was imposed in the state on November 12 after no party could prove a majority in the assembly. Here's what went down.
In an early morning notification, President Ram Nath Kovind revoked President's Rule. The notification was issued by Union Home Secretary Ajay Kumar Bhalla at 5:47 am and signed by President Kovind. It read, "I, Ram Nath Kovind, President of India, hereby revoke the proclamation issued by me under the said article on the 12th day of November 2019, in relation to the state of Maharashtra with effect from the 23rd day of November 2019."
You can check the notification here
Fadnavis sworn-in as Maharashtra CM; Ajit Pawar becomes Deputy CM
In a strange turn of events in the ongoing power tussle, Devendra Fadnavis was sworn in as Chief Minister with NCP's Ajit Pawar taking oath as Deputy CM. The oath was administered by Governor Bhagat Singh Koshyari at Raj Bhawan. Fadnavis later expressed gratitude towards Ajit Pawar for taking the decision to give Maharashtra a "stable government," as opposed to the Shiv Sena-Congress-NCP "khichdi."
Meanwhile, Sharad Pawar says he doesn't support Ajit Pawar's decision
Evidently, the move left many shocked as the NCP had been trying to strike an alliance with Shiv Sena and Congress to push out BJP from the state. NCP chief and Ajith Pawar's uncle Sharad Pawar clarified he did not support his nephew's decision. Meanwhile, BJP leader Girish Mahajan claimed Ajit Pawar is NCP's legislative party leader, hence, "all NCP MLAs have supported us."
BJP-NCP government formed through deception: NCP leader Nawab Malik
Further, NCP leader Nawab Malik has alleged that the government was formed through deception. Malik said, "We had taken signatures from MLAs for attendance, it was misused as a basis for the oath," adding the BJP-NCP will fail floor test. Sharad Pawar called a meeting of all NCP MLAs at 4:30 pm. He will also address the media with Sena chief Uddhav Thackeray at 12:30pm.
Party and family split: Supriya Sule
Senior NCP leader and Sharad Pawar's daughter Supriya Sule also shared a WhatsApp status on Saturday which read, "Party and family split." According to ANI, Sule's office has confirmed this as her statement.
Sanjay Nirupam calls to dissolve Congress Working Committee
Separately, Congress MP Sanjay Nirupam expressed disappointment over the latest development. He said, "People would be thinking I will be happy by today's developments, but I am actually very sad." He added, "Congress has been unnecessarily defamed in this and thinking of alliance with Shiv Sena was a mistake. I appeal to Sonia ji to at first dissolve Congress Working Committee."