#DidiKeBolo: Youth "participate" in Mamata's outreach campaign, seek jobs (ironically)
#DidiKeBolo: Youth "participate" in Mamata's outreach campaign, seek jobs (ironically)
Aug 29, 2019, 08:42 pm
4 min read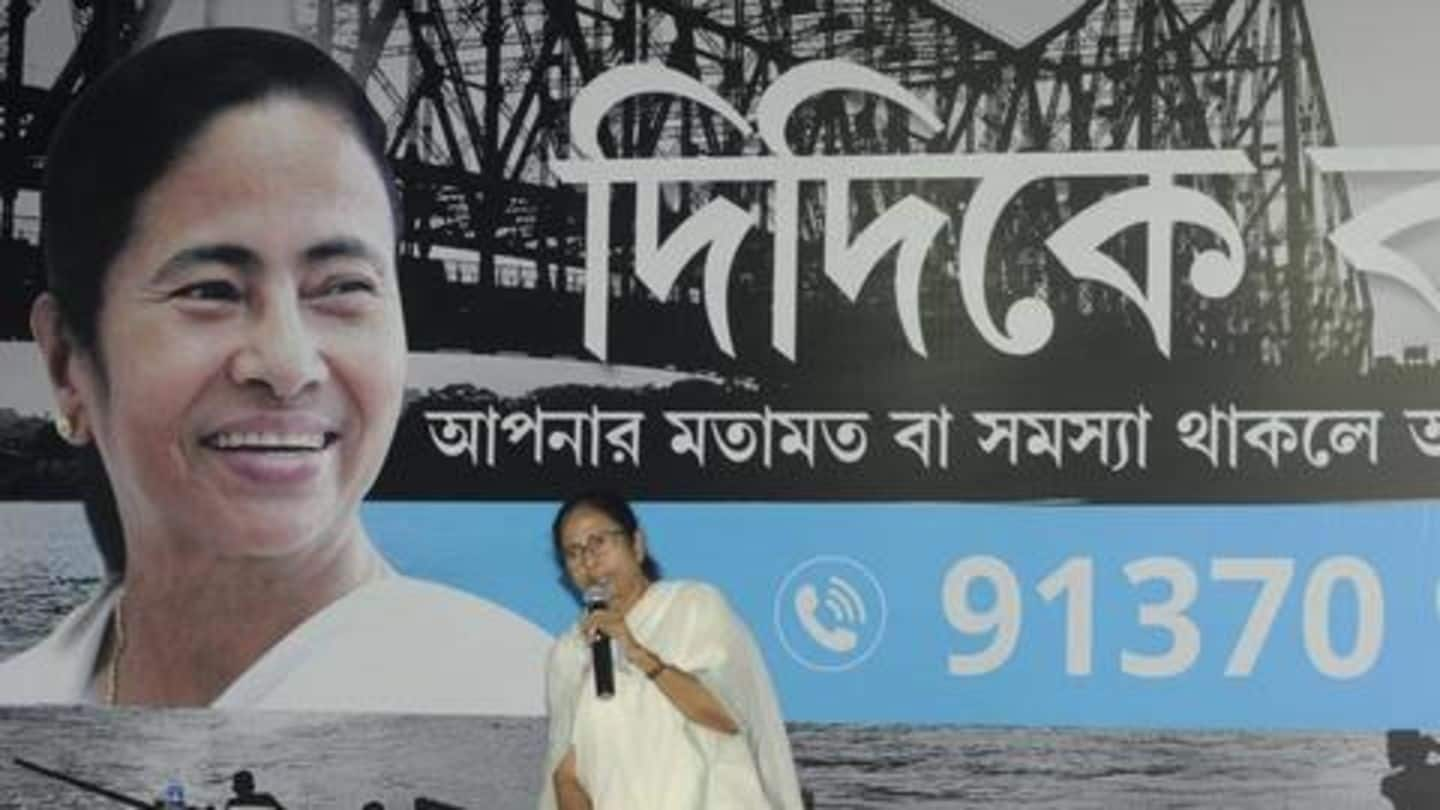 West Bengal Chief Minister Mamata Banerjee launched an outreach program, titled Didi Ke Bolo, with much pomp and show. The idea was to listen to grievances, and that's being done. Just that some complaints blew the lid off Trinamool's claims that the state doesn't have unemployment issues. Many people are calling on the helpline number seeking jobs. People are speaking, Didi. Are you listening?
What is the "Didi Ke Bolo" campaign?
With an eye on 2021 Assembly polls, Banerjee launched the Didi Ke Bolo campaign last month. A helpline number-- 9137091370 and a website-- www.didikebolo.com, was launched as Banerjee tried to give a message that "she is there for the citizens". Not only this, but she also announced that over 1,000 Trinamool workers would visit villages in 100 days to understand the issues of people.
JD(U) member Prashant Kishor designed outreach program for Banerjee
This program is the brainchild of star poll-strategist Prashant Kishor, who is credited for Prime Minister Narendra Modi's historic win in 2014. Interestingly, he is a member of JD(U), an NDA ally, but his organization is helping Banerjee retain her CM chair.
So, how does this program work?
As you may have guessed by now, residents can call on the helpline number. Executives of a call center, situated at Rajarhat near Kolkata, note their grievances on an excel sheet, with other details like name, place, contact number. The sheet is then sent to the chief minister's grievance cell, headed by a senior IAS officer, at Hemanta Basu Bhavan.
Apparently, departments have to address grievances at the earliest
Subsequently, the cell forwards the complaint to specific departments, which have 48 hours to send a primary report. The departments have been given seven days to upload details on action taken. Thereafter, the excel sheet is sent back to the grievance cell and a record is maintained. The report is assessed on a daily basis to identify how many complaints were addressed.
Banerjee wanted to hear "complaints", youth said "give us jobs"
In recent days, countless youth have called the helpline number asking for jobs. In fact, earlier this week, a housewife named Susmita Malakar from Alipurduar district called with the same request. Reportedly, Susmita told the person who received her call that if the state can not provide her with employment, then she should be given "permission" to end her and her family members' lives.
Susmita said she only has Rs. 200 with her
Reportedly, Susmita's husband Pradip met with an accident in 2016, starting the family's financial woes. "I have only Rs. 200 in hand at present. I stopped sending my only little son to school as I failed to pay the fees," she disclosed. Commenting on the matter, Alipurduar District Magistrate, Surendra Kumar Meena, said necessary action will be taken if the troubled family "approaches" them.
Shockingly, Trinamool leaders gave cold responses to problems of youth
Susmita's case is not the only one, hers just got highlighted. Despite the obvious distress, Trinamool leaders have chosen to turn a deaf ear. "Though youths are calling Didi for jobs, this can be nowhere connected to unemployment in the state because it does not exist in the state," the party's Rajib Banerjee told DNA. Separately, Jyotipriyo Mallick said unemployment problem isn't "specific to Bengal".
Notably, Trinamool leaders also face "uncomfortable" questions
Apart from jobs, people are also asking "uncomfortable" questions about "arrogance" of Trinamool leaders. "We are facing a tough time answering these questions. But we can assure the people that steps will be taken to address these issues," a Trinamool leader told PTI. Before going ahead with "mega launch", Didi should have known people need real solutions to pertinent problems, not "lip service".