Will 'Shotgun' Shatrughan take on Modi in Varanasi next year?
Will 'Shotgun' Shatrughan take on Modi in Varanasi next year?
Oct 12, 2018, 05:58 pm
2 min read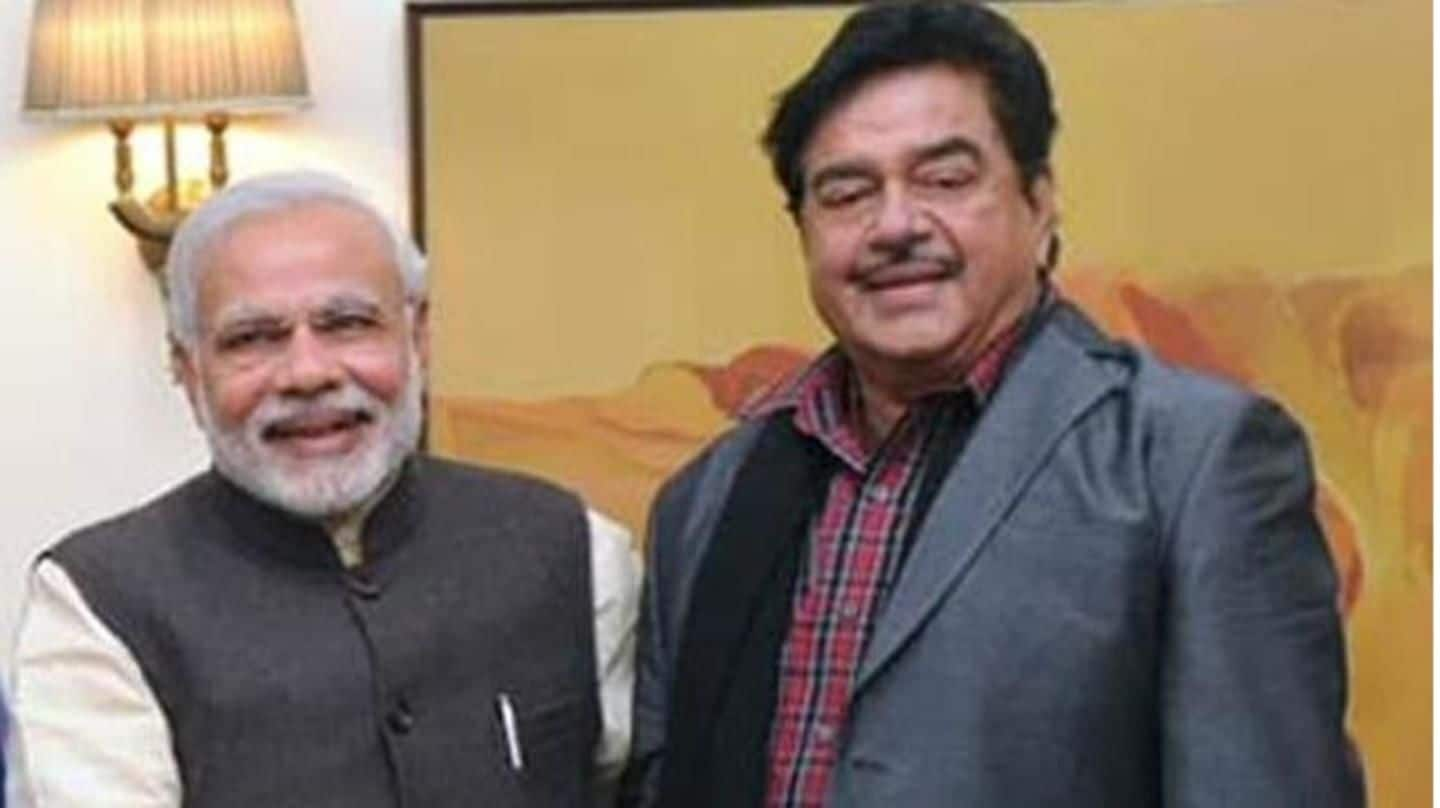 Shatrughan Sinha, also known as Shotgun, might compete with Prime Minister Narendra Modi, in the upcoming 2019 Lok Sabha elections in the PM's own constituency, Varanasi. The Samajwadi Party has hinted it could field Sinha from Varanasi if he quits BJP before the polls. It remains to be seen if Sinha, who keeps criticizing his party and Modi, will prove SP right. Here's more.
Sinha questions Modi govt on controversial Rafale deal
Speaking on the Rafale deal, Sinha, at a gathering in Lucknow on 'Lok Nayak' Jayaprakash Narayan's birth anniversary, asked why PSU Hindustan Aeronautics was 'sidelined' to favor a private firm as Dassault Aviation's offset Indian partner for manufacturing the fighter aircraft. "The public wants an answer on the Rafale deal. You have to speak up," he said, supported by former Union minister Yashwant Sinha.
Does 'Shotgun' stand a chance against Modi?
While the popularity of PM Modi is multi-fold compared to that of Sinha's, the latter can't be ruled out. Sinha is a known face and can garner considerable support from the 'Kayastha' community of Varanasi. And to add to it, the latest Gujarat exodus of migrant workers from UP and Bihar has seen an outpour of emotions against BJP in Varanasi.