Mohan Bhagwat: Indian Muslims are Hindus
Mohan Bhagwat: Indian Muslims are Hindus
Feb 09, 2017, 03:37 pm
2 min read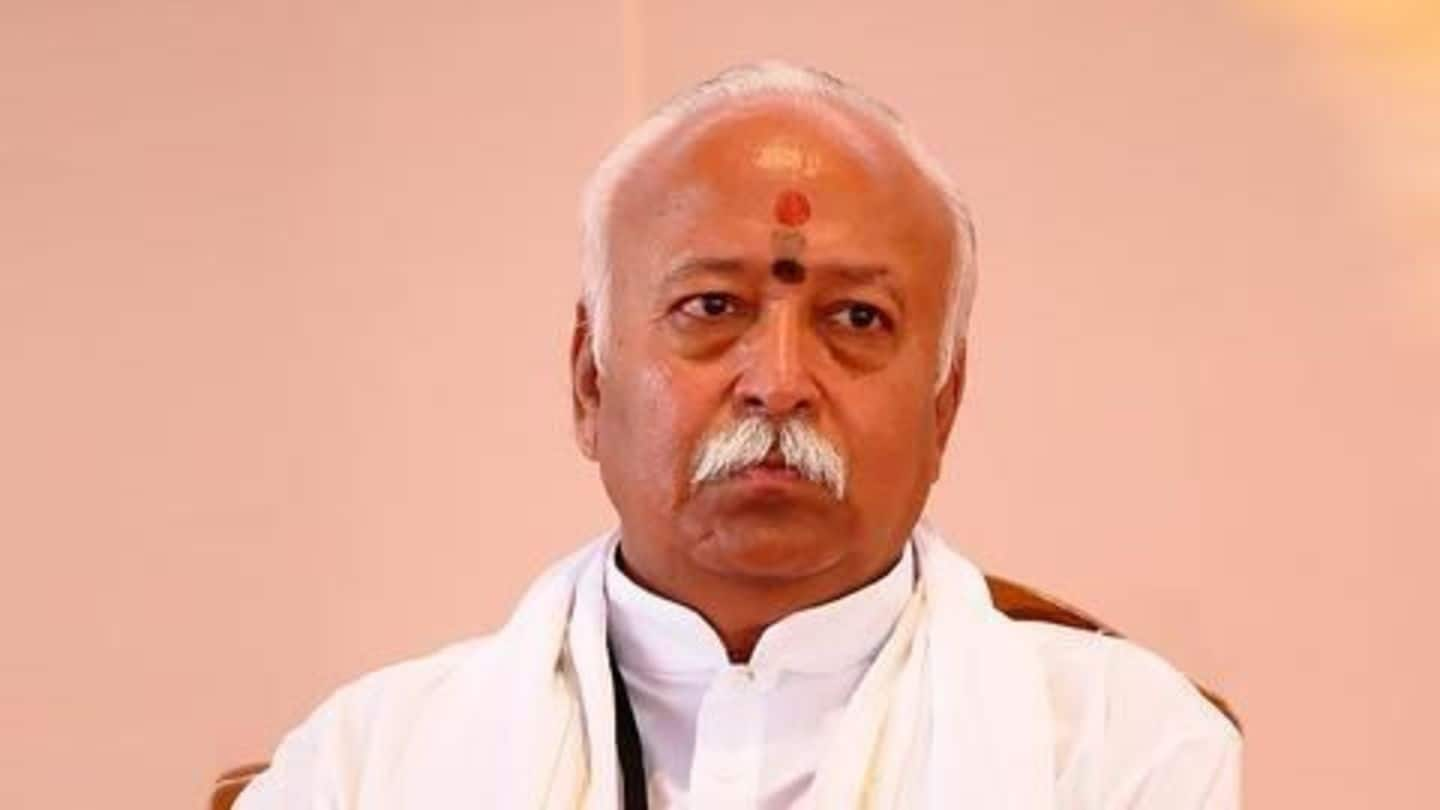 Rashtriya Swayamsewak Sangh (RSS) Chief Mohan Bhagwat said yesterday that every one residing in India is a Hindu, including Muslims. Bhagwat spoke about his views on nationality and said that "All Indians were Hindus and we are all one entity". He also stressed upon the need for social harmony and that it was imperative to fix differences in our society among all communities.
Bhagwat: Who is an Indian?
At a Hindu Sammelan in MP on Wednesday, Bhagwat said Muslims were Muslims by 'ibadat' (religious faith) however they were Hindus by 'aadat' (habits). Bhagwat added that just like Americans reside in America, Hindus live in Hindustan. He questioned if "Muslims can pray to Allah. Why can't they take part in aarti. What is the issue if Muslims take part in Bharat Mata aarti?"
India only country for Hindus
RSS Chief, Mohan Bhagwat: "India is the only country for Hindus. The outside world is uniting, but it is not happening here in the country. Diversity in life is beautiful, but it should also have unity."
Bhagwat spoke about power of unity among Hindus. He said that if India was to become the world leader then all Hindus should take responsibility for that. Bhagwat further added that to ensure that no one exploits the poor or those who lack education and turns them against the country, Hindus must rise up and become united.
Bhagwat's recent comments on Hindu Unity
At a recent rally in West Bengal, Bhagwat said Hindus couldn't live freely in some parts of India. He also blamed Hindus for this and said they weren't "united and strong" and must work to "uniting Hindu Samaj without opposing anybody."
Impact of Bhagwat's statements
Bhagwat's remarks on 'Muslims' being Hindus could lead to some controversy. Given that his remarks come just a few days ahead of elections commencing in Uttar Pradesh, political analysts feel that his comments on Muslims could impact voting. Muslims in Uttar Pradesh have a significant vote share of nearly 20 percent and can impact BJP's electoral performance in the state.