6 times politicians displayed they are above any law
6 times politicians displayed they are above any law
Jun 13, 2018, 01:28 am
3 min read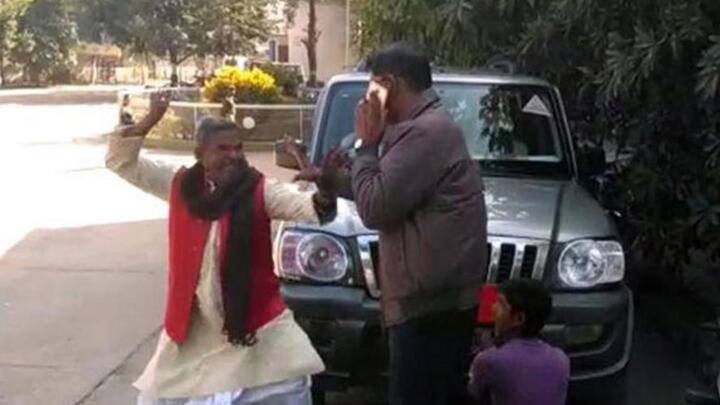 There is a quintessential element in Indian politicians - ego. The more power a politician gets to exercise, more of this element you would find in them. Undoubtedly, there are some true servants of people, but a politician often thinks he can defy any law. Here are some shining examples of such 'leaders' of India. Their pettiness is both silly and amusing.
Akhilesh Yadav: Samajwadi party
The former CM of Uttar Pradesh, Akhilesh Yadav recently displayed his sense of entitlement, rather arrogantly. On directives of the SC, he was asked to vacate his government residence. However, when a team of 'Rajya Sampatti Vibhaag' visited his residence after he left, they were shocked to see the state. The luxurious bungalow was vandalized and many structures brought to the ground. A little grace would have gone a long way, Netaji Jr.
Rajdhani Yadav: Bhartiya Janta Party
In January this year, BJP leader from Jharkhand, Mr. Rajdhani Yadav slapped and abused a district transport officer for doing his duty. The officer was removing the nameplate from Yadav's vehicle because it had his name and designation. As soon as Yadav saw him, he started beating him and called him 'ghooskhor' (corrupt). The official received injuries and was rushed to the hospital.
In December'17, Congress party in-charge of Punjab, Asha Kumari slapped a woman constable in Shimla. The video of the incident showed her slapping the lady constable went viral. Interestingly, the constable retaliated by slapping her back. Kumari alleged that the constable abused her, pushed her and didn't allow her to enter the review meeting of Congress President Rahul Gandhi. We bet she must have learnt her lessons right!
Ravindra Gaikwad: Shiv Sena
In another case, Shiv Sena's MP Ravindra Gaikwad's sense of entitlement and the idea of being above the law was clearly visible when he assaulted an Air India staffer in March 2017. He was not only unapologetic about his actions but was also seen boasting about it. An FIR under Sections 308 and 355 of IPC was lodged against him.
Somnath Bharti: Aam Aadmi Party
In September 2016, an FIR was lodged against AAP MLA Somnath Bharti for allegedly misbehaving with a security personnel at AIIMS hospital. Apart from misbehavior, he was also accused of damaging government property. According to the complaint, Somnath provoked the mob which damaged the fence on the boundary of AIIMS. Not so 'Aam Aadmi' after all.
Navjot Singh Sidhu: Party keeps changing
If anybody were even to imagine that this commentator and the ex-cricketer-turned-politician is a murder accused, it will be rather shocking. However, Navjot Singh Sidhu was convicted of beating Gurnam Singh to death in the year 1988. It appears this incident hasn't affected Sidhu's political career for he has been easily winning Amritsar assembly elections for quite some time. Surprised much?