#PulwamaAttack: Nitish Kumar doesn't want Article 370 to be scrapped
#PulwamaAttack: Nitish Kumar doesn't want Article 370 to be scrapped
Feb 22, 2019, 11:39 am
3 min read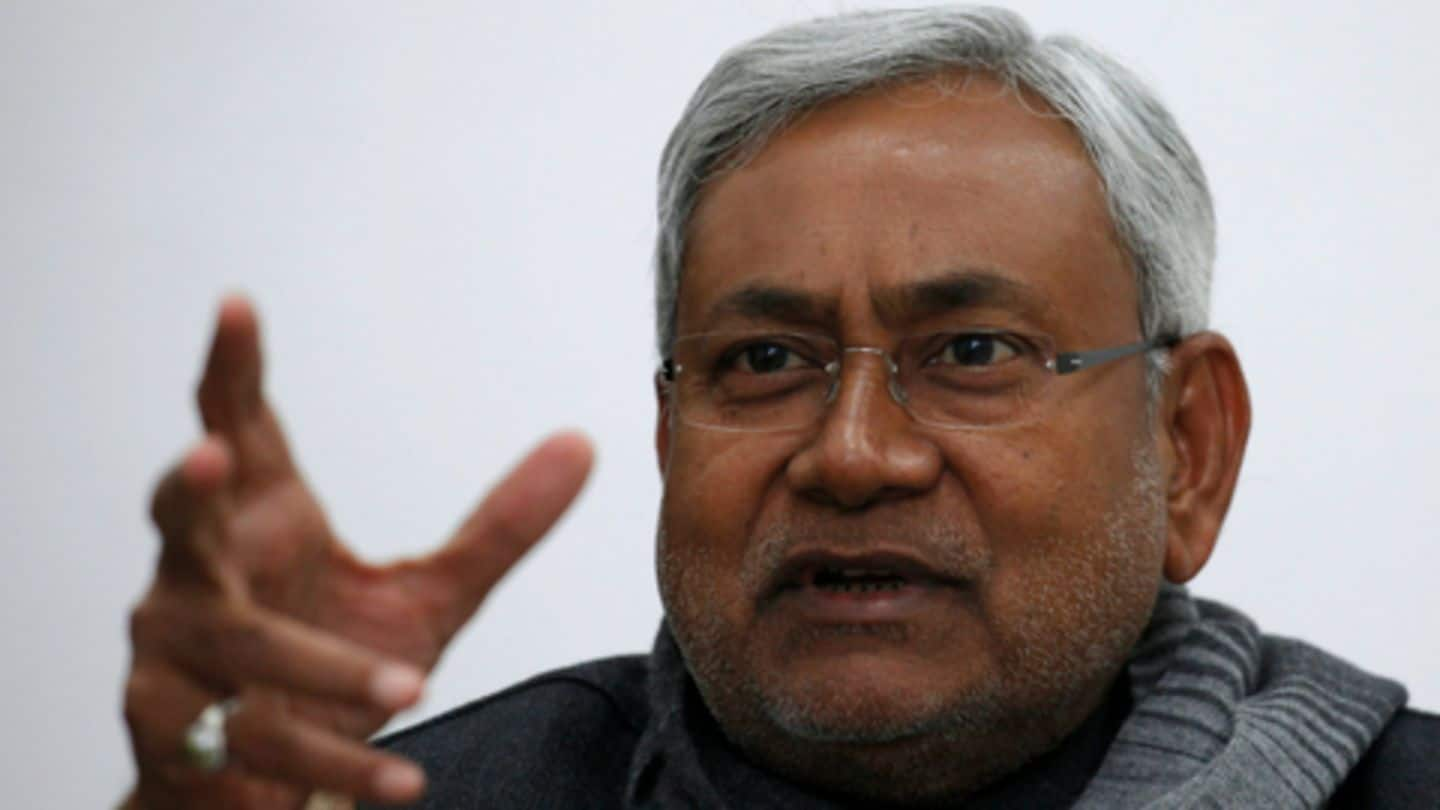 Bihar Chief Minister on Thursday said he will never support the scrapping of Article 370 which gives Jammu and Kashmir its special status. Speaking at the sidelines of an event organized by his party JD(U) in Patna, Kumar said he supported appropriate action against terrorism, but wouldn't favor Article 370's dismissal. Since Pulwama attack of February 14, the demand for action against Article 370 has gained momentum.
Understanding what Article 370 is all about
After J&K joined India, Article 370 of the Constitution was drafted which granted the state autonomous status. The state's citizens live under a separate set of laws, such as those relating to "citizenship, ownership of property, and fundamental rights". Due to Article 370, residents of other states can't purchase property in J&K. Further, the Centre can never declare a financial emergency in the state.
Many want Article 370 to be scrapped
However, many Indians oppose Article 370, which was supposed to be a "temporary solution". The voices grew louder after 40 CRPF soldiers were martyred in a terrorist attack planned by Pakistan based Jaish-e-Mohammed. Rajasthan Governor Kalyan Singh also lent his support to the cause by saying, "It (Article 370) encourages separatists and poses a danger to the unity and integrity of the country."
Take action against terrorism, don't touch Article 370: Kumar
Giving his opinion on the controversial provision, Kumar said, "Please go ahead and take whatever action is required (regarding the terror attack). There's no debate over that. But it doesn't mean you will touch the topic of Article 370." He said we should never think of scrapping Article 370 as it will only punish the law-abiding citizens of the Northernmost state.
Notably, Kumar's ally BJP wants action against Article 370
Kumar's statement came just a few hours after Giriraj Singh, an important BJP leader in Bihar, called for scrapping Article 370. Singh blamed first former Prime Minister Jawahar Lal Nehru for the condition of Kashmir and added the nation was paying the price of withdrawing troops from Pakistan occupied Kashmir. Notably, repealing Article 370 is also part of BJP's core ideology.
Meanwhile, BJP leader challenged Article 370's validity in Supreme Court
On Monday, the Supreme Court agreed to look into the plea seeking "urgent hearing" of a PIL challenging the constitutional validity of Article 370. The petitioner, BJP leader Ashwini Upadhyay said his plea was of "extreme national importance". Subsequently, the bench headed by Chief Justice Ranjan Gogoi and including Justice Sanjiv Khanna said, "Give the mentioning memo to the Registrar. We will see."