After Pulwama, Jaish-e-Mohammed planning a bigger attack, claims report
After Pulwama, Jaish-e-Mohammed planning a bigger attack, claims report
Feb 21, 2019, 06:22 pm
3 min read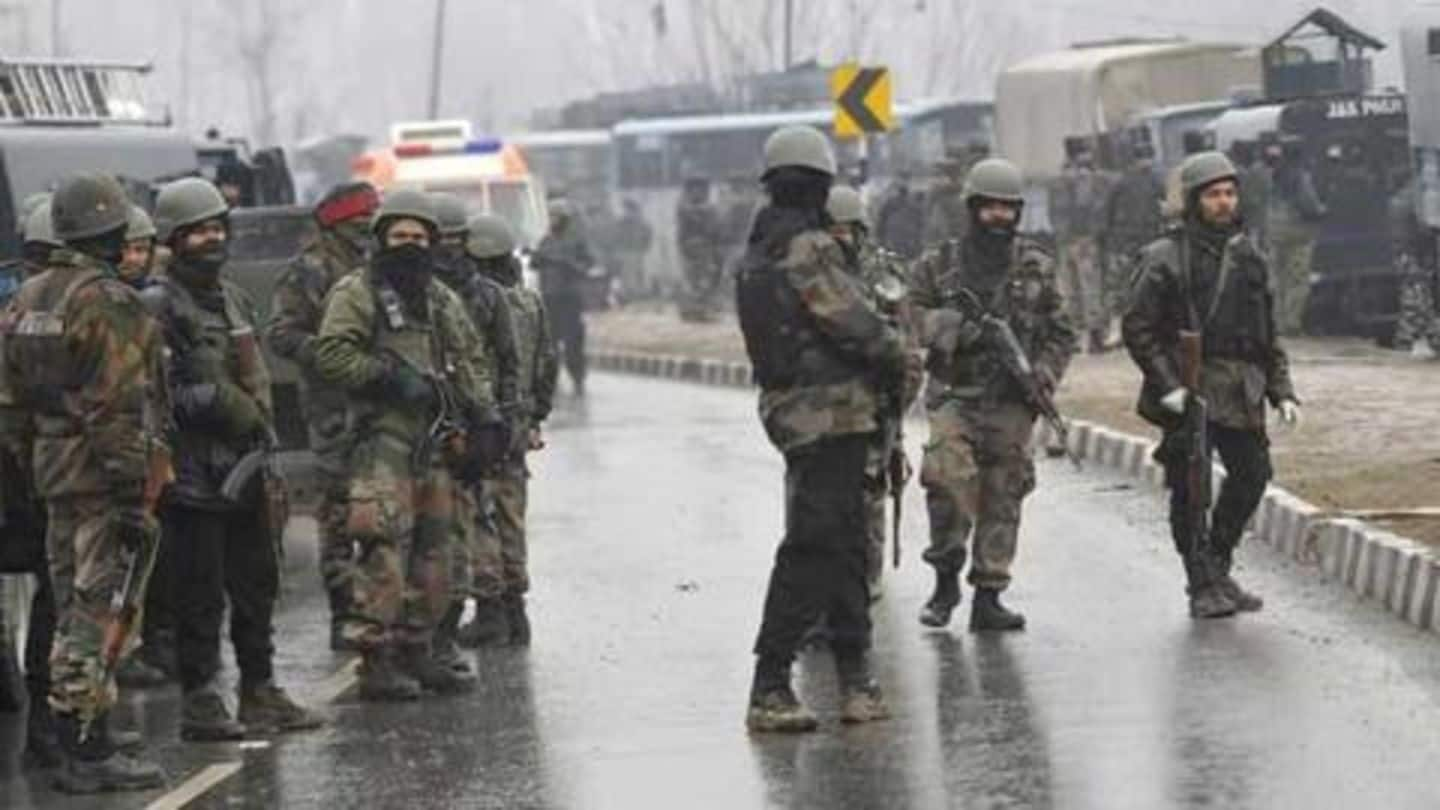 Masood Azhar led Jaish-e-Mohammed, which was responsible for the despicable attack on CRPF convoy on February 14 in J&K's Pulwama, is planning a bigger attack, a report in TOI claims. Intercepts of conversation between Jaish leadership in Pakistan and the foot soldiers in Kashmir between February 16-17 hinted at a probable attack, the report added. This time as well Jaish could target security forces.
Jaish could release Pulwama attack preparations video to glorify terrorism
A top intelligence official told the daily Jaish could carry out another attack in J&K or outside the state. The notorious terrorist organization is also planning to release the video of Pulwama attack preparations. In all likeliness, the suicide bomber, Adil Ahmad Dar, could be glorified in the video. Jaish hopes to radicalize more Kashmiri youth with the video, added the report.
Jaish wants to terrorize Indians, but forces are on alert
Another senior officer said the entire conversation between Jaish leadership could be a psychological exercise. The outfit must be wanting to terrorize Indians, the officer added. "But since we have intercepted the communication we cannot ignore it. We are on high alert and trying to corroborate the threats through other means too," added the officer. Earlier this week, the forces eliminated entire Jaish leadership.
Jaish's top brass was eliminated but at a heavy price
In an operation which started on Sunday night and went on for more than 15 hours, security forces wiped off the entire Jaish leadership. CRPF, Indian Army and J&K police launched the operation in Pinglana village of Pulwama and eliminated Pulwama's attack mastermind Abdul Rasheed Ghazi alias Kamran. But four bravehearts, including an army major, were martyred in the operation.
Jaish members came to Kashmir last year
Jaish had been planning the Pulwama attack for months. According to TOI, a 21-member squad of Jaish, including three suicide bombers, infiltrated the valley in December last year. The terrorists came with a motive to avenge the encounter of Usman Haider, Masood's nephew. Reportedly, on February 5, Masood's younger brother Rauf Azghar warned of suicide bombing in a public address.
Masood was released in 1999 and hasn't stopped since
Notably, Jaish has been responsible for many attacks on India, including the 2001 Parliament attack and the 2016 attack on Pathankot air base. Masood, who was arrested in India in 1994, was released after a Delhi-bound flight was hijacked in 1999. The then BJP government relented to the pressure and dropped Masood to Kandahar in Afghanistan. Masood has been waging war on India since.
Pakistan continues to be dismissive, says it wasn't involved
After the Pulwama attack, top experts of the US didn't rule out the possibility of ISI's involvement. The spy agency of Pakistan is accused of colluding with terrorists. Notably, when Masood was in Indian prison he told his interrogator he was important for ISI and confidently said they won't be able to keep him for long. Despite the evidence, Pakistan claimed it had no hand in the attack.