Those indulging in hate speeches should be removed: Manoj Tiwari
Those indulging in hate speeches should be removed: Manoj Tiwari
Feb 23, 2020, 12:11 pm
3 min read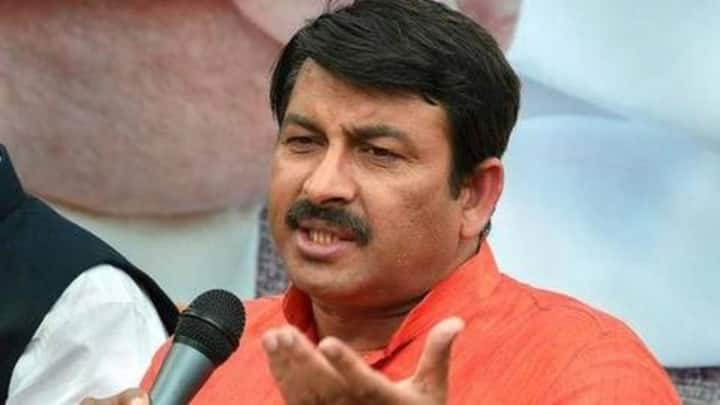 The task of ending BJP's dry spell in Delhi was put on Manoj Tiwari, the Bhojpuri actor-turned-politician under whose leadership the saffron party won corporation polls in 2017 and all seven Lok Sabha seats last year. But Tiwari failed to win the prestige battle and BJP won just eight of 70 Assembly seats. And according to Tiwari's assessment hate speech cost the party.
Before elections, BJP leaders spewed venom
Tiwari made the remarks during a conversation with Indian Express. The BJP leader was asked about the ongoing protest at Shaheen Bagh and he accepted that some politicians indulged in hate speech. To recall, BJP's Parvesh Verma claimed protesters of Shaheen Bagh will rape and murder women, Anurag Thakur called for traitors to be shot at, and Prakash Javadekar likened Chief Minister Arvind Kejriwal to a terrorist.
We condemn hate speeches, said Tiwari
"Yes, there were hate speeches and we do not support them. When it was from our side, we have condemned the speeches and those involved were pulled up. We also condemn the hate speeches given by protesters or people sitting in Shaheen Bagh," he said.
Whatever the context, hate speech had repercussions, noted Tiwari
When asked about his presence at a press conference where Javadekar said Kejriwal is an anarchist, Tiwari replied, "Yes, he (Javadekar) sat beside me and said so. But I have two points to make here. Whatever the context, it was hate speech and our party had to face losses due to that. We condemned that speech then as well as today."
Tiwari called for banning those who give hate speech
Tiwari's view on hate speech remained the same when he was reminded that BJP's candidate from Model Town constituency, yelled "Desh ke gaddaron ko, goli maaron s**l*n ko." "It did not come to my knowledge when he raised the slogan. I want those who make such hate speeches to be permanently removed," he went on. He said people who give hate speech shouldn't be allowed to contest.
According to Tiwari, everyone should be penalized
"If such a system is put in place, I, as an individual and not as party president, will support it. And everyone should be inspected, be it (Okhla MLA) Amanatullah Khan or (Hyderabad MP Asaduddin) Owaisi. Our country is the most beautiful country," he added.
Tiwari said all factors are being pondered upon
When asked whether not having a CM face played a role in BJP's defeat, Tiwari said the factors are being assessed. "We used to have this discussion about whether or not the party should have a CM face as well. It was a collective decision to not go ahead with it. The result is in front of us," he added.
The freebies that AAP offered worked in its favor
According to Tiwari, AAP's freebies, including free rides for women, connected with the voters. "The BJP also gives out a lot of things for free. But there is capping and the freebies are for the economically weaker sections like gas connections (the Ujjwala Yojana), toilets, medical treatment worth Rs 5 lakh (Ayushman Bharat)," the parliamentarian from North East Delhi claimed.