Not just Rahul, Pakistan's UN letter quotes BJP's Khattar too
Not just Rahul, Pakistan's UN letter quotes BJP's Khattar too
Aug 29, 2019, 11:27 am
3 min read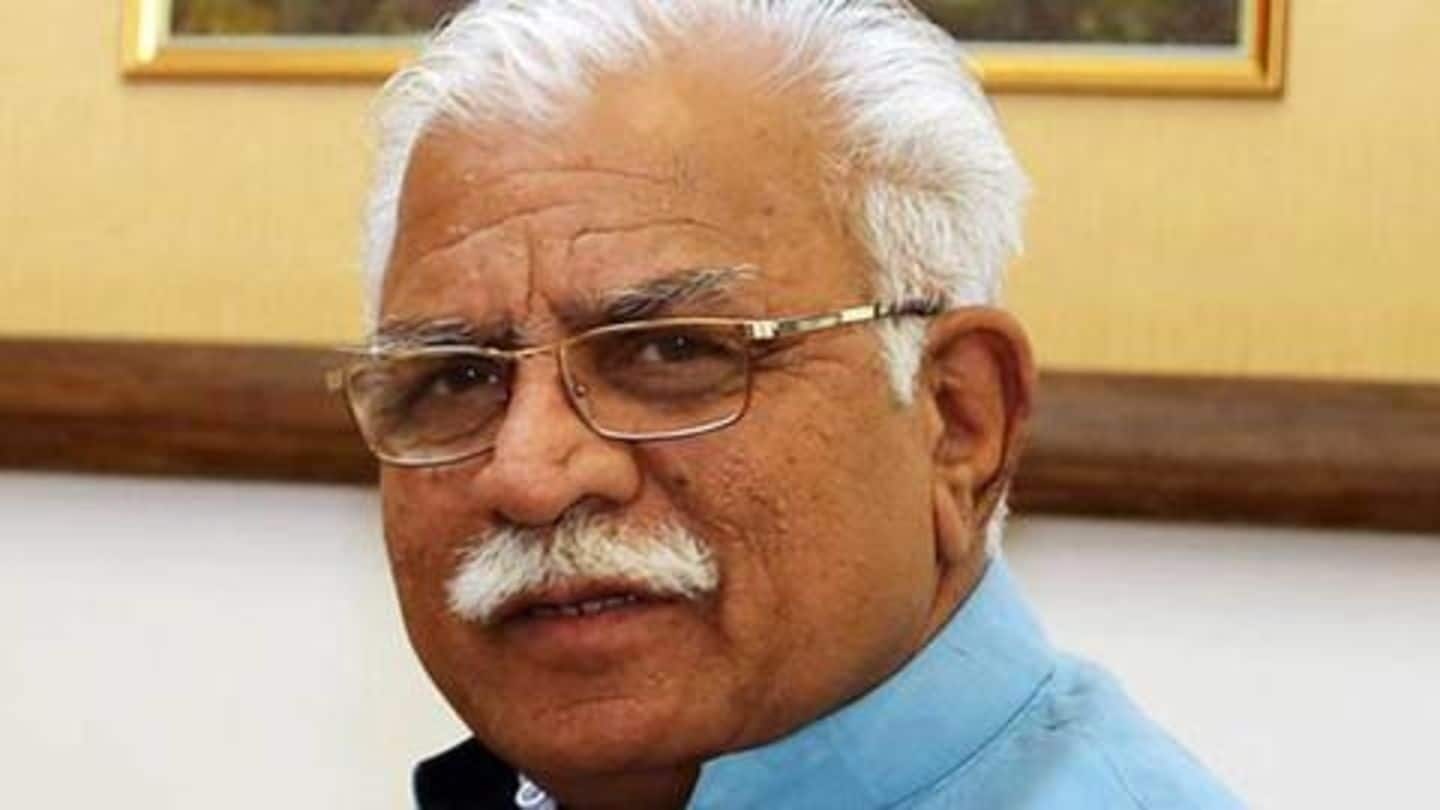 On Wednesday, BJP shredded into Congress' Rahul Gandhi, after reports suggested that the latter's take on Kashmir issue was used by Pakistan in its letter to United Nations. What the ruling party didn't mention was that words of two of its own leaders, including Haryana Chief Minister Manohar Lal Khattar, were also quoted. Dear BJP, Rahul was "reprimanded", what about Khattar?
What exactly happened? Why was Rahul pulled up?
It is well-known that Rahul doesn't approve of the abrogation of Article 370, the communication blackout in Jammu and Kashmir, as well as the "detention" of politicians. His critical take on BJP gave Pakistan an opportunity as it used his words to "slam" India globally. However, Rahul did some damage control when he called Kashmir an "internal matter" and asked Pakistan to not "intervene".
Disagree with government but Kashmir "internal matter", tweeted Rahul
There is violence in Jammu Kashmir. There is violence because it is instigated and supported by Pakistan which is known to be the prime supporter of terrorism across the world.

— Rahul Gandhi (@RahulGandhi) August 28, 2019
Brouhaha was created over Rahul's remarks; Khattar, Saini were "missed"
While everyone (read BJP) turned attention towards Rahul, Khattar swiftly escaped the radar. As per reports, under a section titled "Gender-based Violence as a weapon of war", Pakistan quoted Khattar as well as BJP MLA from Uttar Pradesh, Vikram Saini. In case you don't know, both of them had made demeaning comments about Kashmiri women (apparently, they were joking) after Centre annulled Article 370.
Wondering what the letter said exactly? Read here
The letter from Pakistan quoted Saini as saying, "Muslim party workers should rejoice in the new provisions. They can now marry the white-skinned women of Kashmir." Separately, quoting Khattar it read, "Some people are now saying that as Kashmir is open, brides will be brought from there. But jokes apart, if (the gender) ratio is improved, then there will be the right balance in society."
Javadekar slammed Rahul but didn't even mention Khattar. Hail hypocrisy?
Interestingly, Union Minister Prakash Javadekar held a press conference last evening. As expected, he berated Rahul. Calling Rahul's comments irresponsible, Javadekar said, "You were very wrong, Mr. Rahul Gandhi. Kashmir is not in bad condition. There has been no such violence as you mentioned. But Pakistan has used this." And unsurprisingly, he kept mum on his party colleagues' remarks.
Subsequently, Congress called Javadekar a "misinformation minister"
After Javadekar's comments, Congress was quick to react. The party's spokesperson Randeep Singh Surjewala called Javadekar "Misinformation Minister". "We are in unison to take on the fake and false propaganda of Pakistan vis-a-vis the state of Jammu & Kashmir. The tragic part is the BJP and Javadekar are trying to politicize a stand unitedly taken for India by Indians, (sic)" Surjewala said.