PM Modi uses Rajiv Gandhi's comment to attack Congress
PM Modi uses Rajiv Gandhi's comment to attack Congress
Written by
Shiladitya Ray
Jan 22, 2019, 04:46 pm
3 min read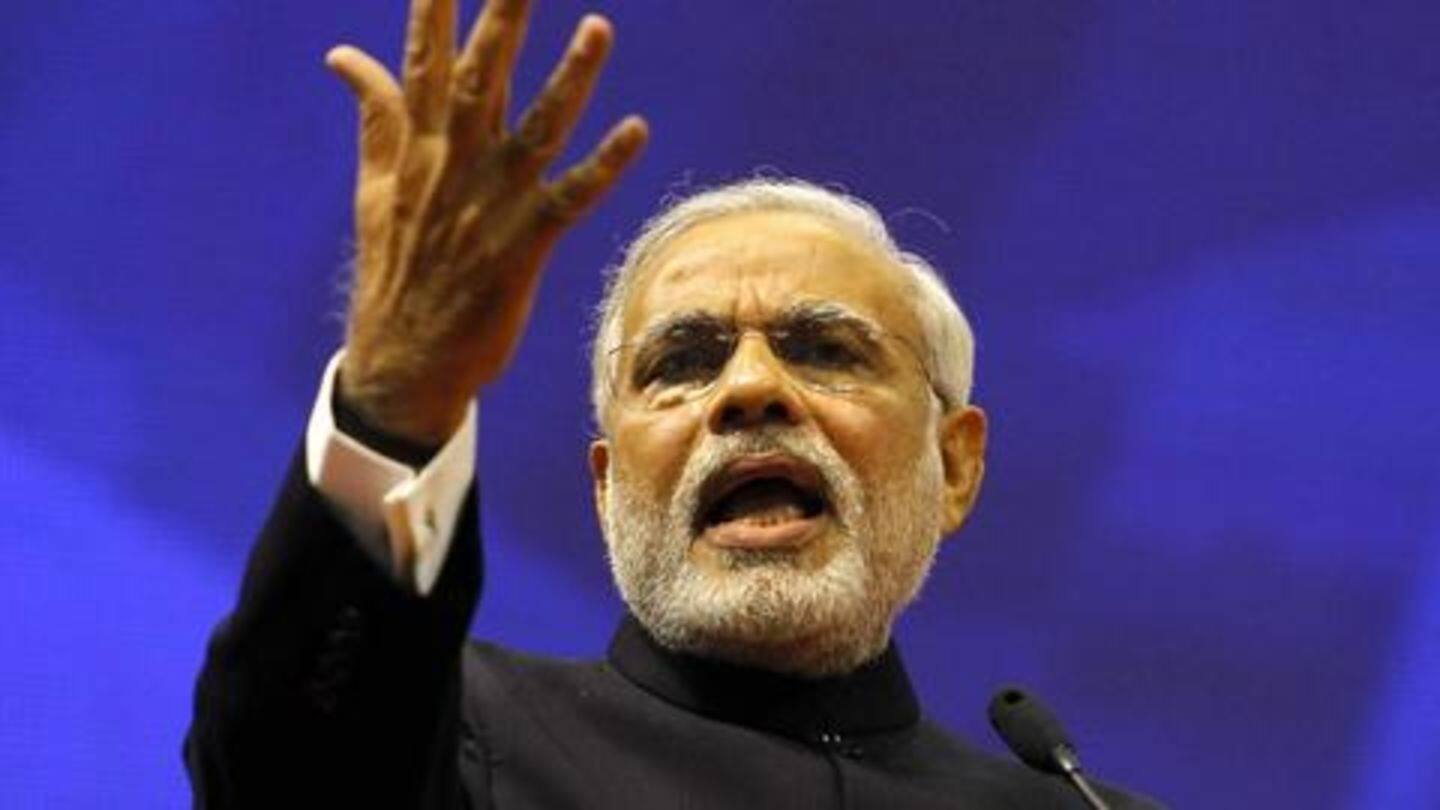 Facing charges of corruption in the Rafale deal, Prime Minister Narendra Modi, on Tuesday, tabled his government's report on its fight against corruption at the 15th Pravasi Bharatiya Divas event in Varanasi. Speaking at the event, Modi also used a famous remark by former Prime Minister Rajiv Gandhi to launch an attack on the Congress. Here are the details.
Modi: The Congress had built a corrupt system
Referring to Rajiv Gandhi's comment from 1985 that only 15% of funds released by the Center reached beneficiaries in villages, Modi said that the comment was an admission of the corrupt system created by the Congress. He added that the Congress had "diagnosed" the illness, but had made no attempt to rectify it. For years, said Modi, the leakages were not plugged.
"The party that ruled for so long and the system that it built for the governance of the country, the then prime minister admitted the problem. They diagnosed the ailment but did not treat the illness," said Modi.
How the NDA government has solved the problem
Having attacked the Congress, Modi then touted his government's achievement. Modi said that the NDA government had plugged "100%" of the leakages, and that Rs. 5.8 lakh crore had been transferred to beneficiaries' bank accounts directly for various purposes. Modi further said that had the Congress been in power, Rs. 4.5 lakh crore of the aforementioned amount would have been "looted".
There was no political will earlier: Modi
"Earlier, there was no political will or policy to stop the leakage, now, we have a policy to transfer the amount directly into the bank accounts of the beneficiaries," asserted Modi.
Modi on the problem of fake beneficiaries
The Prime Minister further said that in addition to the aforementioned achievement, the NDA government had successfully identified seven crore fake beneficiaries of government schemes. He said these beneficiaries, who only existed on paper, were leeching government money, and that their removal from the system was only a "glimpse" of the changes ushered in by the NDA government.
Not the first time Modi has referred to this comment
Interestingly, this isn't the first time Modi has used Rajiv Gandhi's comment on government leakages to attack the Congress. In September last year, the Modi had used the same comment at a rally in Chhattisgarh to prove the Congress' corruption. Modi had also asked which "hand" was responsible for the 85% leakage, at a rally in Karnataka in 2017.
What Modi told the Indian diaspora
Apart from attacking the Congress and touting his government's achievements, Modi also addressed the Indian diaspora who were attending the event. He praised NRIs saying that Indians were at leadership roles in countries like Portugal, Ireland, and Mauritius. "I consider NRIs India's brand ambassadors. They are the symbols of our capacities and capabilities," Modi added.