Priyanka Gandhi joins Twitter, gets 32,000 followers in minutes
Priyanka Gandhi joins Twitter, gets 32,000 followers in minutes
Feb 11, 2019, 01:32 pm
3 min read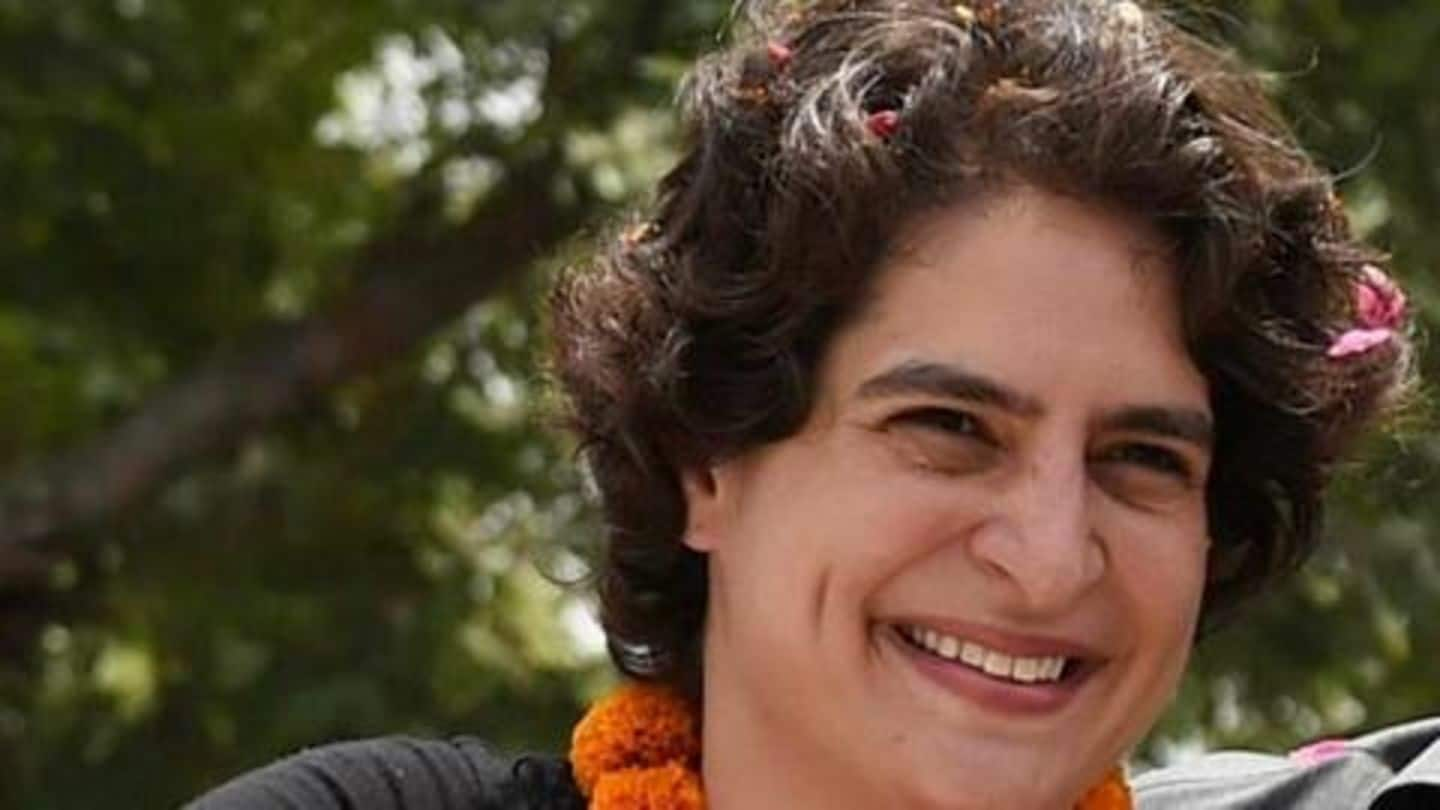 Priyanka Gandhi Vadra, the in-charge of Congress for Uttar Pradesh East, joined Twitter on Monday ahead of her mega roadshow in Lucknow. The official handle of Congress announced Priyanka's Twitter debut and within minutes she got thousands of followers. At the time of press, Priyanka's handle @priyankagandhi had 32.8k followers. Priyanka will be accompanied by her brother and Congress President Rahul Gandhi in Lucknow.
Congress announces Priyanka Gandhi's Twitter debut
After supporting brother and mother, Priyanka took the plunge
Priyanka's foray into active politics was announced by RaGa last month. Earlier, Priyanka campaigned for RaGa and mother Sonia Gandhi during elections. In 2017, she apparently played an important role in stitching an alliance with Samajwadi Party before assembly elections in UP. And with the mega announcement, Congress showed it is pulling out all big guns before the crucial general elections, due in April-May.
Before the 2014 elections, the saffron party milked the outreach of social networking websites to its benefit and as a result, Prime Minister Narendra Modi got a historic mandate. After years of lagging behind, Congress finally buckled up and is using social media to take on BJP. Congress' tweets have become funnier, wittier and Priyanka's Twitter debut shows the party isn't leaving any loophole.
After online debut, Priyanka set to appear in Lucknow
But Priyanka's debut on Twitter isn't the big news today, her Lucknow roadshow is. This is Priyanka's maiden visit to the politically volatile state after she formally joined politics. The roadshow, which will reportedly be 30 kms long, will move through most congested places of the UP capital, before ending at the party office. Notably, Priyanka will stay in UP to prepare for polls.
With brother by her side, Priyanka reaches Lucknow
Congress cadres are excited about Priyanka's grand visit
Congress cadres, who have immense confidence in Priyanka, went overboard with the preparations. Lucknow's streets were dotted with hoardings featuring Priyanka, RaGa and Jyotiraditya Scindia. Reports claimed some workers also danced to beats of dhols and Bollywood songs. Earlier, Congress UP Chief Raj Babbar said the state was 'privileged' that Priyanka began her political journey from here. He claimed the roadshow will be successful.
Meanwhile, BJP dissed roadshow by saying 'Chor machaye shor'
While Congress is excited about the roadshow, BJP obviously isn't. UP Minister SN Singh said people of Lucknow will see faces of those who 'looted Rs. 12 lakh crore'. "They're calling this roadshow but BJP sees this as 'Chor machaye shor'. Gandhi-Vadra family is out on bail," he said. Interestingly, PM Modi's constituency Varanasi falls in UP East, the region which Priyanka will handle.