Democracy's festival? Less than 1% voters got inked in Pulwama
Democracy's festival? Less than 1% voters got inked in Pulwama
May 08, 2019, 12:12 am
2 min read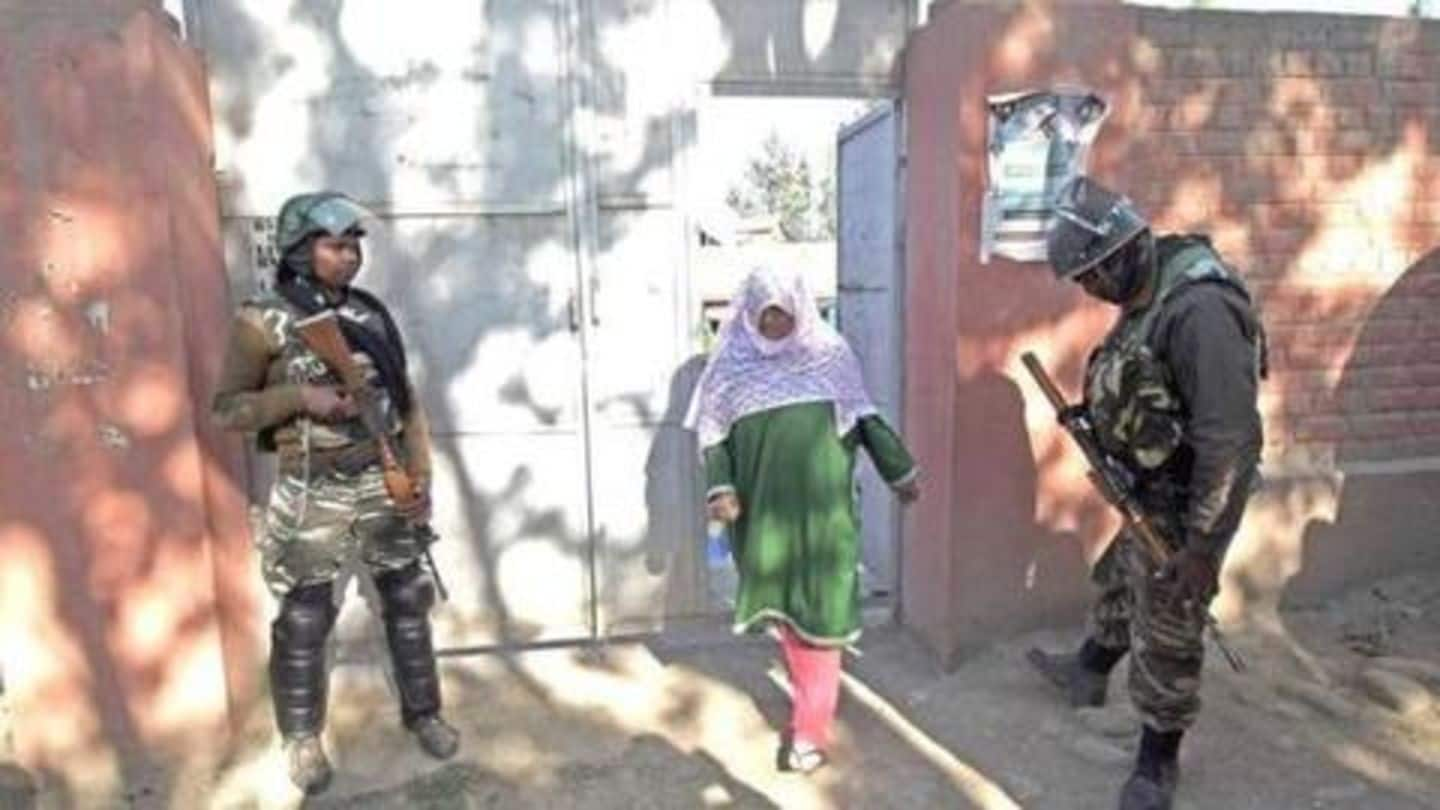 While 51 constituencies cast their votes on Monday, during the fifth phase of polls, fear of terrorists ensured voters didn't turn up at polling booths in Pulwama, Jammu and Kashmir. Pulwama, where 40 CRPF soldiers lost their lives to Jaish-e-Mohammed orchestrated attack in February, witnessed a voter turn-out of just 0.8%. Despite heavy security deployment, voters remained indoors. Here's more.
Elections were held in two highly-volatile districts of Kashmir
The Election Commission made elaborate plans to inspire voters to come out of their homes. For the first time in Indian electoral history, Anantnag Lok Sabha seat voted in three phases. On Monday, polls were held in militancy-ridden districts of Pulwama and Shopian. At the end of the day, the combined voter turnout in both districts was only 2.8%, reports TOI.
Voters weren't willing to take the risk
Militant groups had warned voters to boycott polls or suffer consequences. Most of the voters feared they might be attacked by stone pelters or grenades might be hurled at stations, so they decided against voting. In 2016, Shopian witnessed a huge crisis after Hizbul Mujahideen chief Burhan Wani was killed by forces. His death sparked civil unrest in which nearly 100 people died.
Notably, terrorists attempted to throw electoral process under the bus
As it turns out, fear wasn't unwarranted. The report added that perpetrators hurled grenades at polling stations and threw stones. When forces fired pellet guns in response, a young couple was injured. The poor turnout gave IAS officer-turned-politician Shah Faesal an opportunity to slam politicians. The founder of Jammu and Kashmir People's Movement said having an MP makes no sense if people didn't vote.
Parties should hang their heads in shame, suggested Faesal
99.24% voters in Pulwama segment of Anangtnag Parliamentary Constituency boycotted today's elections in Kashmir.

This is unprecedented.

Existing political parties should hang their heads in shame and sit home.

It makes no sense to be an MP when almost no one has voted!

— Shah Faesal (@shahfaesal) May 6, 2019
Anantnag is seen as PDP's stronghold. Will Mufti retain it?
Anantnag Lok Sabha constituency has been PDP's fort since 2002. Unsurprisingly, party president Mehbooba Mufti is contesting from there. In 2014, she defeated National Conference's Mehboob Beg by a margin of 65,000 votes. However, this time the seat is all poised to see a triangular contest among Mufti, NC's Justice Hasnain Masoodi (retd) and Ghulam Ahmad Mir, the state chief of Congress.