Punjab MLAs to get pension for only one term: CM
Punjab MLAs to get pension for only one term: CM
Mar 25, 2022, 09:51 pm
2 min read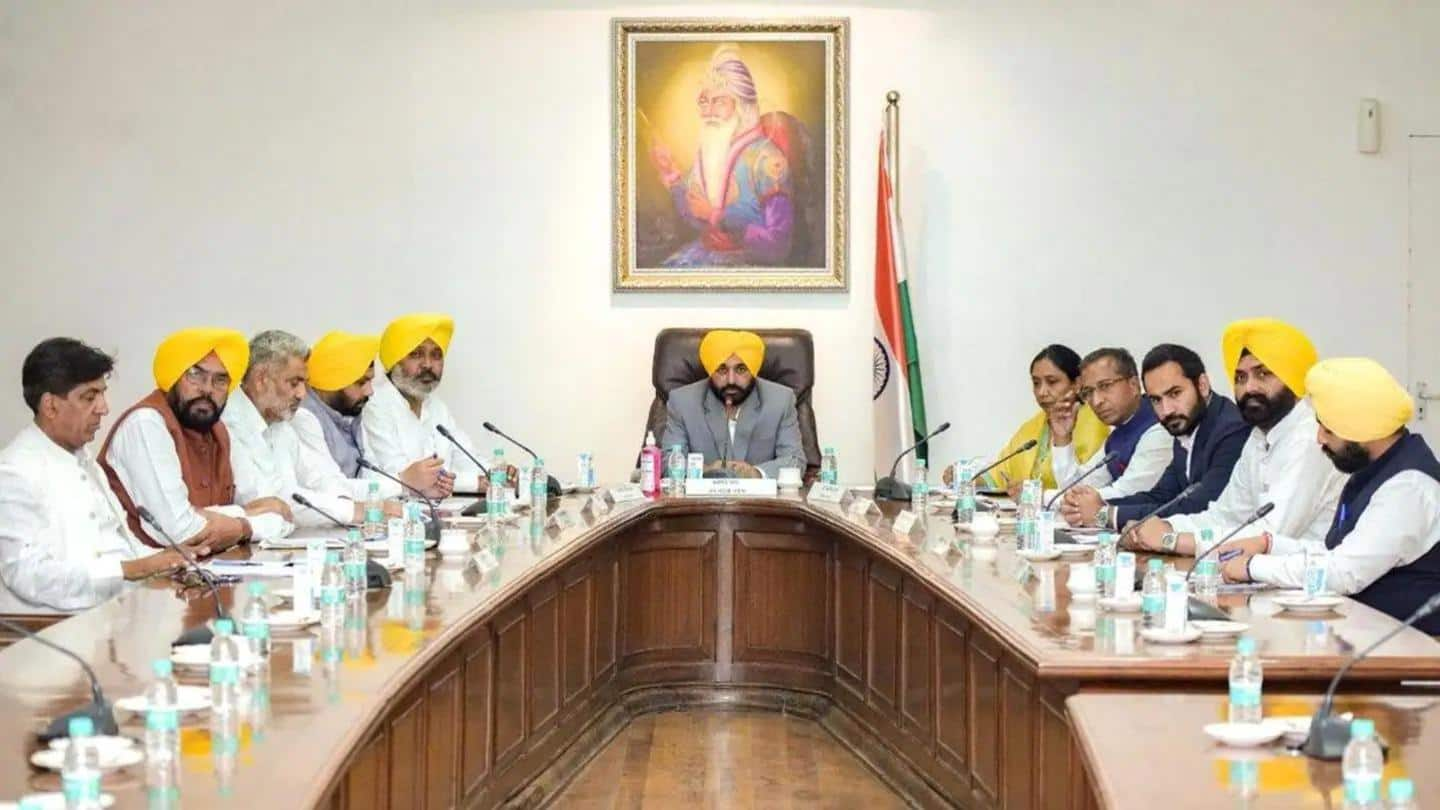 Punjab Chief Minister Bhagwant Mann announced on Friday all MLAs and ex-MLAs in the state will receive pensions for only one term, regardless of how many times they are elected. He also stated the allowances paid to families of MLAs would also be reduced. Mann, who was sworn in as Punjab's CM last week, has earlier announced a series of reforms for the state.
Mann's announcement on MLA's pension, allowances reduction
ਅੱਜ ਅਸੀਂ ਇੱਕ ਹੋਰ ਵੱਡਾ ਫੈਸਲਾ ਲਿਆ ਹੈ। ਪੰਜਾਬ ਵਿੱਚ ਵਿਧਾਇਕਾਂ ਦੀ ਪੈਨਸ਼ਨ ਫਾਰਮੂਲੇ 'ਚ ਬਦਲਾਅ ਕੀਤਾ ਜਾਵੇਗਾ। ਹੁਣ ਵਿਧਾਇਕਾਂ ਨੂੰ ਸਿਰਫ਼ ਇੱਕ ਹੀ ਪੈਨਸ਼ਨ ਮਿਲੇਗੀ।

ਵਿਧਾਇਕਾਂ ਦੀ ਪੈਨਸ਼ਨ 'ਤੇ ਖ਼ਰਚ ਕੀਤੇ ਜਾਣ ਵਾਲੇ ਹਜ਼ਾਰਾਂ ਕਰੋੜ ਰੁਪਏ ਹੁਣ ਪੰਜਾਬ ਦੇ ਲੋਕਾਂ ਦੀ ਭਲਾਈ ਲਈ ਵਰਤੇ ਜਾਣਗੇ।

pic.twitter.com/AdeAmAnR7E

— Bhagwant Mann (@BhagwantMann) March 25, 2022
"Punjab MLAs, ex-MLAs will get a pension for only one term, irrespective of how many times they win. There will also be a reduction in allowances given to MLAs' families," Mann said on Friday during a video address. This latest amendment adds to a long list of reforms announced by the Aam Aadmi Party-led (AAP) government since taking control of the border state.
Mann earlier met PM Narendra Modi
On Thursday, the Punjab CM met with Prime Minister Narendra Modi, requesting a special financial package worth Rs. 1 lakh crore from the Centre to help revive the state's economy. According to an official statement from the Punjab government, Mann requested an immediate annual financial package of Rs. 50,000 each for two years to get the state's economy back on track.
Recent measures undertaken by Punjab CM Mann
Meanwhile, earlier on Tuesday, Mann stated his government will regularize services of 35,000 contractual employees, days after announcing plans to fill 25,000 positions in different government departments. He also promised 10,000 jobs in the Punjab Police and the remainder in other departments like boards and corporations. Mann also launched an anti-corruption helpline on Wednesday, enabling citizens to complain or upload videos about corrupt officials.
2022 Punjab Assembly elections
To recall, Arvind Kejriwal-led AAP won 92 of 117 seats in the recent Punjab Assembly elections, riding on a wave of change, promising a clampdown on corruption and the state's drug menace as well as a slew of welfare measures for the people of the state. Mann, who contested from the Dhuri Assembly constituency, won the seat by a margin of over 58,000 votes.