Here's why Rahul Gandhi missed CWC meeting, called by Sonia
Here's why Rahul Gandhi missed CWC meeting, called by Sonia
Written by
Ratnadeep Choudhary
Sep 14, 2019, 12:45 pm
3 min read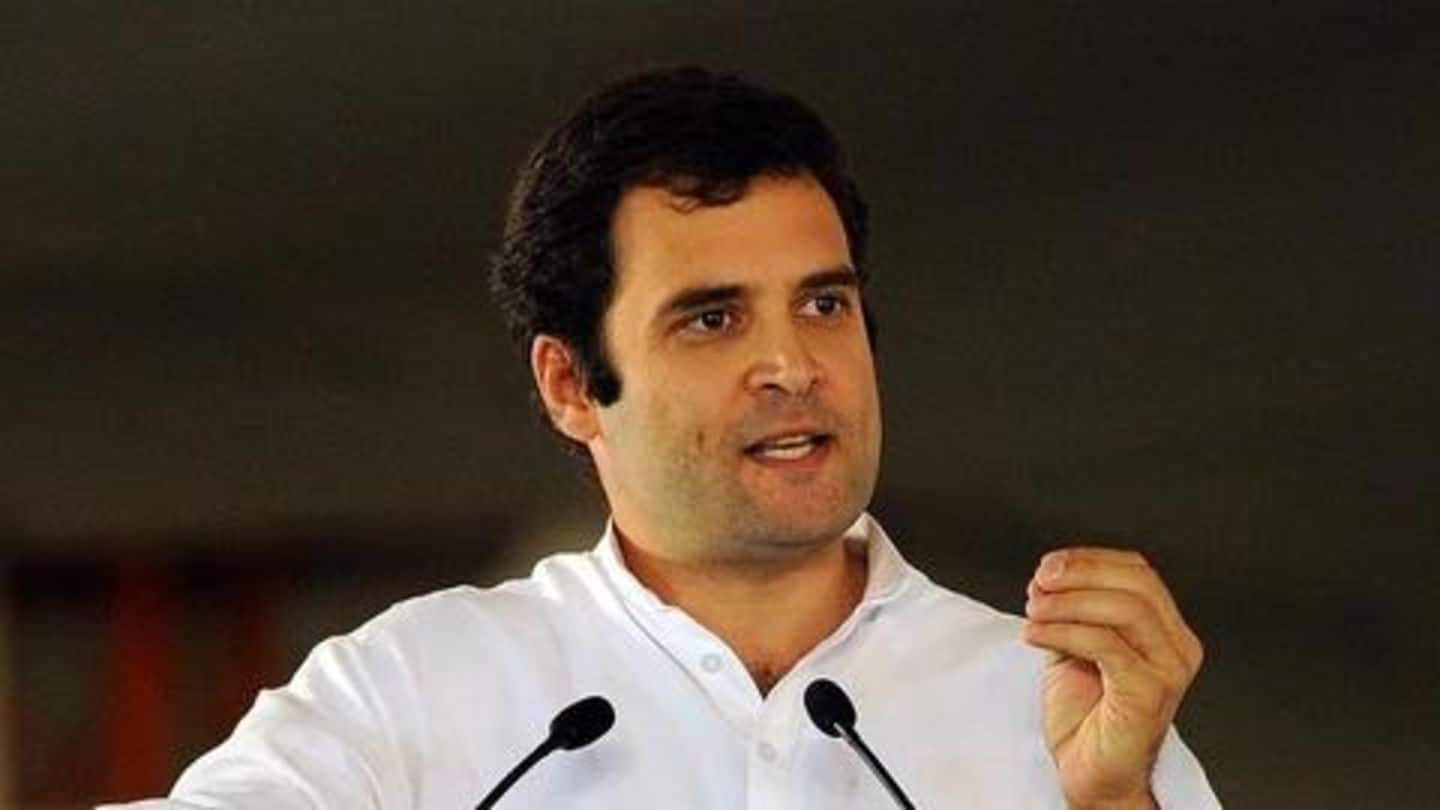 Recently, Congress leader Rahul Gandhi skipped a crucial CWC meeting called by interim party President Sonia Gandhi, raising eyebrows quite naturally. In fact, his nameplate was also missing from the party's HQ, for the first time in 12 years. So why did Rahul, who resigned from the post of Congress President after the poll debacle, skip the important meeting? Let's tell you.
Apparently, Rahul is not a member of CWC
Currently, Rahul doesn't hold any organizational post and is not a member of CWC, the top decision-making body of Congress. The last CWC meeting which he attended was after the BJP-led Centre decided to revoke Article 370. Meanwhile, this latest meeting saw the attendance of several top leaders including state general-secretaries. Madhya Pradesh Chief Minister Kamal Nath was also not present at the meeting.
Despite not being a CWC member, AK Antony attended meeting
Like Rahul, even senior Congress leader AK Antony isn't a part of CWC, but that didn't stop him from attending the meeting. Former Prime Minister Dr. Manmohan Singh was also one of the attendees. Congress sources said Dr. Singh was asked to advise on the pertaining problems of country's economy. Further, Congress also discussed how it will celebrate the 150th birth anniversary of Mahatma Gandhi.
Dr. Singh took a jibe at Centre's dreams
"The dangerous thing about the present situation (economic slowdown) is that the government is complacent enough to not realize that we are in the midst of a protracted economic slowdown," Dr. Singh said and added in this scenario, $5 trillion economy will remain a "piped dream".
Separately, Sonia indirectly rubbished idea of "RSS-like structure"
Meanwhile, in the meeting when it was suggested that Congress should follow Rashtriya Swayamsevak Sangh-styled cadre system to reinvent itself, Sonia junked the idea. She was told that like RSS pracharaks, Congress should also have preraks (motivators), who will be tasked with spreading the party's message across the country. Eventually, they decided to follow the system of having trainers who will disperse Congress' ideology.
Evidently, Congress looks unprepared for upcoming state polls
With Rahul's resignation, Congress was left in a state of disarray. It took weeks for the party to announce Sonia as the interim chief, and there is still no clarity on whether the party will get a permanent president or not. Pertinently, Congress is yet to arrive at a strategy for 2019 state elections. Elections are due in Maharashtra, Jharkhand, and Haryana this year.