Raj Babbar says Rahul Gandhi is Congress's PM candidate
Raj Babbar says Rahul Gandhi is Congress's PM candidate
Sep 02, 2018, 12:25 pm
2 min read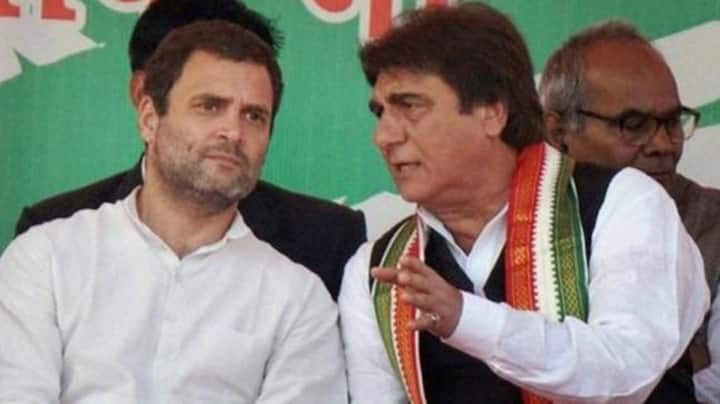 Uttar Pradesh Congress President Raj Babbar, on Saturday, said INC President Rahul Gandhi is the party's natural Prime Ministerial candidate, but the citizens of the country will decide who will be the PM after 2019 general elections. Babbar claimed the general elections won't be against any individual, but urged everyone to vote in order to 'save the country'. Notably, he was attending an event in Lucknow.
When asked about grand alliance's leader, Babbar draws freedom-struggle reference
At the function, Babbar was told the grand alliance, whose main motive is to unseat Bharatiya Janata Party, lacked a common leader, and he drew a reference with the freedom struggle. He said during 'Quit India Movement' most of the leaders were in jail, but the British had to leave the country. "This became possible because people wanted them to quit," he said.
Babbar likens Congress to cement which holds wall together
Interestingly, the grand old party Congress is the junior most member in the grand alliance in UP. When this was pointed out to Babbar, he said, "The Congress is not a heap of bricks but the cement without which bricks cannot make a wall." He even called Rafale Deal the biggest defense scam in India, but said nothing about parallels between Rafale and Bofors.
Babbar hopes to live upto expectations
In 2017, Congress won just 3 out of 403 assembly seats. Speaking about this, Babbar said he wanted to resign, but "My party chose to give me one more chance and I will not belie my party's expectations." Attacking BJP, Babbar said claims of GDP growth didn't translate on the ground, as the rupee is weakened and petrol prices are at an all-time high.