Sheila Dixit: Had lot of differences with Manmohan Singh's government
Sheila Dixit: Had lot of differences with Manmohan Singh's government
Jan 21, 2018, 12:35 am
3 min read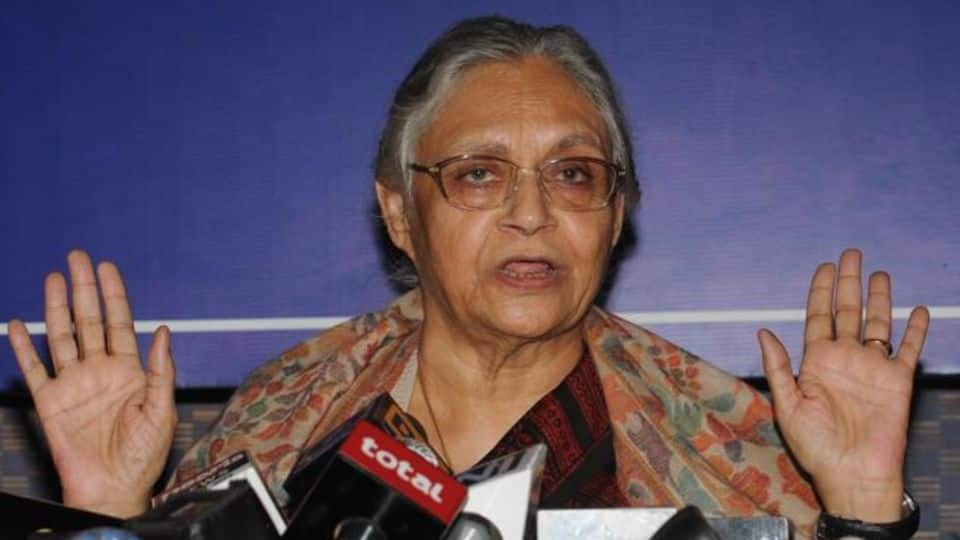 In the coming days, Congress may have to put out many fires. Earlier, former-telecom minister A Raja slammed them for not supporting him during 2G scam. Now, former-Delhi CM Sheila Dixit has made some explosive revelations in her autobiography "Citizen Delhi: My Times, My Life." She claimed that her government's relation with the Manmohan Singh government "wasn't smooth." Here's more about what she said.
'It wasn't smooth with the Congress government at Centre'
Dixit revealed that though both the Manmohan Singh-led Centre and Delhi had Congress governments, their relations were not smooth. Instead, they had many differences, especially about the Commonwealth Games and its subsequent allegations. She further claims that she faced opposition within Congress for splitting Delhi's municipal corporation into smaller, manageable units and also for her demands about greater statehood for Delhi.
'No clear chain of command affected 2010 Commonwealth Games preparations'
Dixit slammed the Union government for the 2010 Commonwealth games. She laments that Delhi government was provided with all the logistical and infrastructural requirements of the games in late 2009, which led to many hurried preparations. She says this was because of the lack of a clear chain of command. She compares it to the 1982 Asian Games when Indira Gandhi-led PMO was in-charge.
'I was saddened by the abruptness of the Shunglu committee'
After the Commonwealth Games, the PMO constituted the Shunglu Committee to investigate any irregularities during the preparations. Dixit explained that she felt "saddened by the abruptness of the step." She says that an event that had many "proud moments" was reduced to a "contentious issue."
'Home ministry didn't respond to Nirbhaya's gang-rape case with urgency'
Dixit further remarks that after the horrific Nirbhaya gang-rape, her statement that law and order didn't fall within Delhi government's jurisdiction was viewed as an "insensitive attempt at passing the buck." She says she experienced immense frustration as she couldn't take charge of the situation because of lack of power. She adds that the Centre's "unresponsive stance" shifted focus entirely on the Delhi government.
'Centre looked tentative during Anna's anti-corruption agitation'
For the Centre's inability at political fire-fighting, Dixit refers to Anna Hazare's anti-corruption movement. She says Congress ministers meeting Baba Ramdev at the airport as Anna raised the stakes showed Congress's vulnerability. Apart from this indecisiveness, Dixit repeatedly indicates that there was immense inter-party rivalry within the Congress. This apparently caused her "harassment" and she had made up her mind to resign in 2005.
'Delhiites took growth and infrastructure for granted, so Congress lost'
Dixit also analyzed the reason for Congress being voted out of power in 2013. No, it's got nothing to do with their governance; instead, Delhiites had apparently taken Delhi's infrastructure and growth for granted. She adds that youngsters couldn't acknowledge the changes her government brought.