Raja slams Vinod Rai, media, BJP in his new book
Raja slams Vinod Rai, media, BJP in his new book
Jan 20, 2018, 12:20 am
3 min read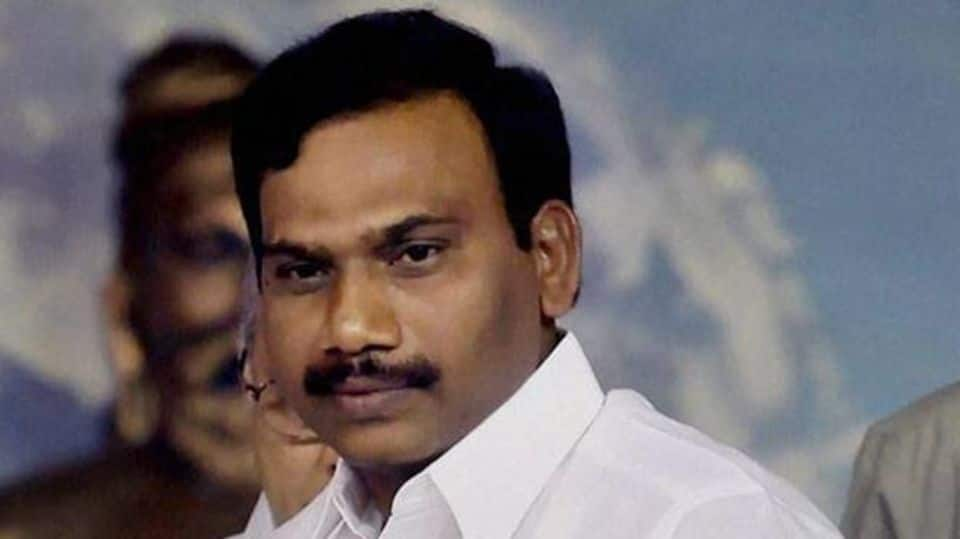 After being exonerated in the 2G scam case, ex-telecom minister A Raja has made explosive claims against former CAG Vinod Rai and the ruling BJP. This is all part of a tell-all book 'The 2G Saga Unfolds'. This book was released on January 19. In the book, Raja takes on the various questions that arose during the trial. What did he reveal? Read on.
First off, why did he write this book?
So, why did Raja write this book? The most obvious reason is to provide his side of the story. Further, he wanted to highlight the "challenges" he faced and his "defiant resolve to crusade for national progress." He claims, "This is neither an autobiography nor a ploy to make quibbling excuses." Moreover, he wishes to show how "constitutional and statutory bodies" lost their "objectivity."
'CAG deliberately ignored all clarifications given'
Raja claims that upon receiving the CAG's Draft Report, a whopping 108-page response compiled by Department of Telecom officers was sent. The response's concluding argument was that the allegations regarding issuance of licenses in 2008 at 2001 prices and on first-come-first-serve basis were "misconstrued." Further, they were made without understanding the government's policies and telecom-related laws. According to him, CAG deliberately ignored this clarification.
'Rai had temerity to dub himself the Nation's Conscience Keeper'
Raja didn't let his nemesis in this mess, former-CAG Vinod Rai, go unscathed. He slammed Rai for having the gall to call himself the 'Nation's Conscience Keeper' in his book 'Not just an Accountant'. He called Rai's report "trash" dubbing it "malicious vigilantism" and mocking his "constitutional responsibilities." He slammed Rai for being the "sutradhaar" who created the "apparition" which media and opposition mimicked.
'CAG's Rs. 1.76Lcr loss was based on 3G auction price'
Raja said that CAG arrived at the Rs. 1.76L cr loss figure based on the auction price for 3G spectrum. He claimed that CBI ignored this in its charge-sheet and computed its own figure of Rs. 30,000cr. He goes on to question the CBI's credibility.
'PM Manmohan Singh didn't receive support from his own government'
Raja also questioned PM Manmohan Singh's "palpable silence" on the matter "instead of advancing compelling arguments in defense." He lauded the ex-PM for giving him "patronage" but lamented that Singh didn't receive support from his own government. He didn't spare anyone in his book.
'BJP was responsible for most policy decisions'
Further, calling BJP "holier than thou," Raja explained that their memory was failing them. Raja claims that the policy of continuing with the 2001 entry fee was taken during the BJP regime. He added that under the earlier BJP government, Arun Shourie formalized the procedure for issuing licenses on first-come-first-serve basis. He asks, why wasn't BJP condemned then?
Raja also slammed the media and SC
Raja also criticized media and SC Justices Singhvi and Ganguly. He claimed that the SC judges didn't cross-check the CAG's report against "relevant facts, policies and official documentation." He rued that "vitriolic comments of a personal nature" were made against him by them without scrutinizing the facts. He also condemned the media for "sensationalism" and losing their objectivity, portraying him "as a selfish burglar."