Lok Sabha passes SPG Bill; Shah's remarks prompt Congress walkout
Lok Sabha passes SPG Bill; Shah's remarks prompt Congress walkout
Written by
Siddhant Pandey
Nov 27, 2019, 07:43 pm
3 min read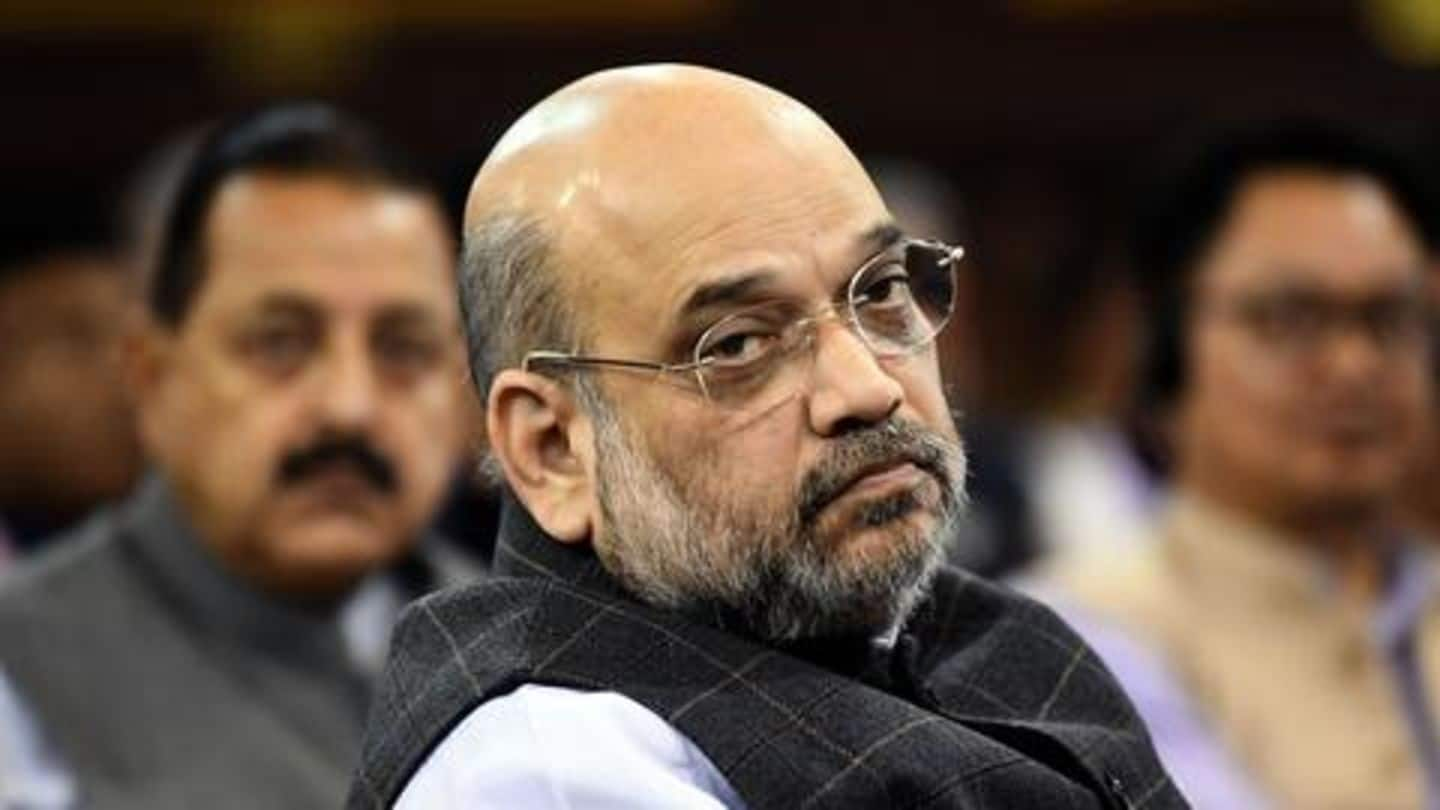 On Wednesday, the Lok Sabha passed the Special Protection Group (Amendment) Bill. The amendment limits SPG security cover for the Prime Minister and their immediate family. The same also applies to former Prime Ministers for five years after their tenure expires. The move prompted a walkout from the Congress party, which accused Home Minister Amit Shah of targeting the Gandhi family. Here's more.
Gandhi family's security cover downgraded, not withdrawn: Shah
During discussions for the SPG (Amendment) Bill, Shah said, "An effort is being made to paint a picture that the government isn't concerned about the security of Gandhi family." Shah said the protection of the Gandhi family has only been downgraded to Z+ security. The Home Minister claimed there have been 600 instances where members of the Gandhi family traveled without SPG security.
'Changes made to Bill, keeping Gandhi family in mind'
Shah said, "I have no hesitation saying on record that the changes made to the Bill earlier were made keeping a single family in mind." He added, "Gandhi family members have taken several trips without informing. Instances like this have happened about 600 times. What secrets were hidden? Look at Rajnath ji, for many years security personnel even dropped him to the toilet."
SPG not just about physical protection, says Shah
Emphasizing on the 'Special' in SPG, Shah said several countries have exclusive security cover for the head of the State. He clarified that the SPG is not just about "physical protection" but includes the Prime Minister's office, his health and also, his communications.
Previous governments diluted SPG protection: Shah
Further, Shah said the Centre planned to restore the SPG Act to its original intent, as it had been diluted by previous governments. Shah went on to detail how since its formation in 1985- after former PM Indira Gandhi's assassination- the SPG Act was amended multiple times. Subsequently, former Prime Minister Rajiv Gandhi's family- Sonia, Rahul and Priyanka Gandhi- were included under SPG cover.
Shah's speech confirms there's a political vendetta: Congress MP
However, Congress MP Adhir Ranjan Chowdhury responded in the Lok Sabha saying, "We support all steps taken for PM Modi's security. But [Shah's] speech has made it clear that there's a political vendetta. You're targeting a family that has sacrificed two lives for the nation."
What does the SPG (Amendment) Bill entail?
As per the amendment, the SPG will now provide protection to the Prime Minister and their immediate family residing with them at the PM's official residence. The SPG will continue to provide protection to former PMs and their immediate family residing at the official residence for a period of five years, starting the day they take their leave from the office of the PM.