Sushma Swaraj receives hate tweets from Modi fans: Here's why
Sushma Swaraj receives hate tweets from Modi fans: Here's why
Jun 25, 2018, 11:16 am
3 min read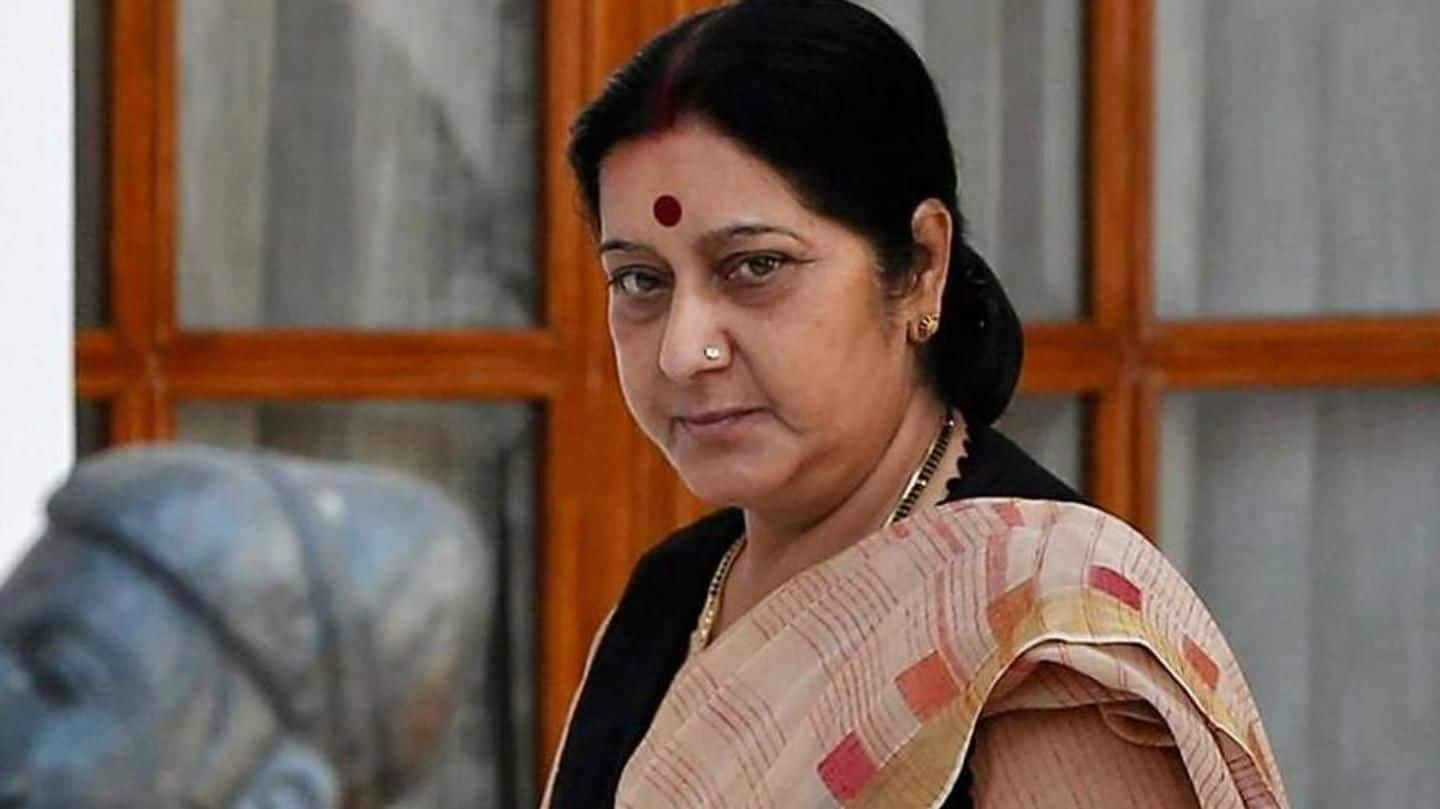 External Affairs Minister, Sushma Swaraj was incessantly attacked by hate-mongers on Twitter, but she didn't stay silent. Instead, Swaraj liked the tweets of those who abused her viciously for the world to see. Those who trolled Swaraj claimed she transferred the passport officer of Uttar Pradesh when he was just doing his duty by asking documents from the inter-faith couple. Here's more about it.
The controversy erupted after inter-faith couple got their passports
At the centre of this controversy are passports issued to an inter-faith couple Tanvi Seth and Mohammad Anas Siddiqui, they had alleged a passport officer harassed them in Lucknow office. The erring officer Vikas Mishra was transferred. Later, Mishra said he was doing his duty as Tanvi's documents mismatched and her name in 'nikahnama' was different. Mishra got support from many on social media.
As details emerged, many Twitter users launched attack on Swaraj
Many Twitter users considered the passport issue case as Muslim appeasement, following which the vitriolic attack on Swaraj didn't stop for the last few days. On Sunday, Swaraj tweeted she was out of the country from 17th to 23rd June and didn't know what happened. "However, I am honored with some tweets. I am sharing them with you. So I have liked them," she tweeted.
Sushma Swaraj liked tweets to show hatred she got
Swaraj pointed out the hatred she got is venomous, to say the least. The trolls photoshopped her images, called her 'Visa Mata' and said she has lost the respect. @anirudharoutray tweeted: This lady has spoilt all Hindus Sentiments by this cheap appeasement mentality. @rajendra19811 tweeted: Now she is Sushma Begum that's why she is ignoring Hindus voice.
Here is a tweet which Sushma Swaraj liked
Meanwhile, Congress came to Swaraj's support
After Sushma Swaraj revealed what happened on Twitter, she found an unlikely ally- the Congress party. "No matter the situation or reason, nothing calls for threats of violence, disrespect & abuse. @SushmaSwaraj ji, we applaud your decision to call out the heinous trolls of your own," the official handle of Congress tweeted. It's still unknown if Swaraj will take any action against trolls.
Ironically, many trolls of Swaraj are Narendra Modi's fans
Since she took office, Sushma Swaraj has shown how to use Twitter for benefit of Indians. In the past, she has rescued Indians stuck abroad, or who wanted to speed up passport process due to emergencies. Spewing venom against Swaraj (or anyone) is unacceptable. Ironically, many of those who trolled Swaraj had images of Prime Minister Narendra Modi as display pictures.