Guna's winner was once Jyotiraditya Scindia's fan
Guna's winner was once Jyotiraditya Scindia's fan
May 24, 2019, 08:44 pm
3 min read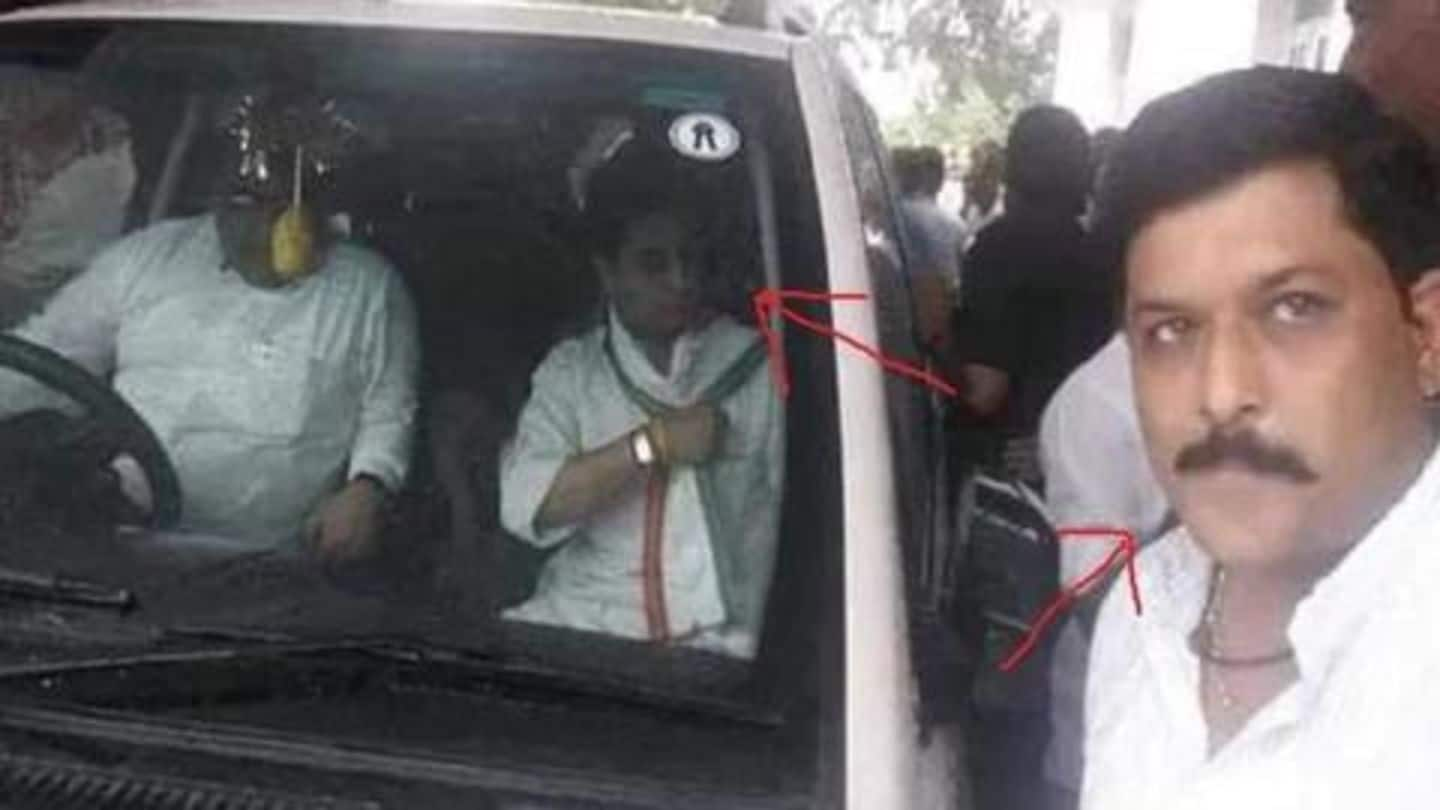 This time several dynasts lost Lok Sabha polls. Undoubtedly, the biggest losers were Congress' Rahul Gandhi and Jyotiraditya Scindia. Both Gandhi and Scindia, believed to be close to one another, lost their family turfs Amethi (UP) and Guna (MP) to BJP candidates. What makes Guna's mandate more interesting is the fact that winning candidate Dr. Krishnapal Yadav was once Scindia's fan. Here's more on him.
Congress failed to translate assembly wins, got routed in MP
Despite winning Madhya Pradesh in December assembly polls, Congress failed to stop BJP's victory march in the central state. The saffron party won 28 out of 29 Lok Sabha seats. Congress tasted victory in only Chhindwara, from where Kamal Nath's son registered a win. Meanwhile, Scindia lost Guna by a margin of nearly 1.25 lakh votes. Similarly, Digvijaya Singh lost to BJP's Pragya Thakur.
Fun fact: Dr. Yadav left Congress after being denied ticket
To take on Scindia, BJP placed bets on Dr. Yadav, and he didn't disappoint. Dr. Yadav's family also had deep ties with Congress as his father was the district head in Ashok Nagar. But he stayed far from Congress after he was denied a ticket in assembly polls. Dr. Yadav, whom Congress considered a lightweight, didn't lose time and joined BJP.
When BJP chose Dr. Yadav, the Royals mocked him
When Dr. Yadav was fielded from Guna, Scindia and his wife Priyadarshini mocked him. Reportedly, Priyadarshini was the one who revealed that Dr. Yadav stayed in a queue to get a picture with her husband. Not seeing Dr. Yadav as a competitor, Scindia arrogantly commented he would win Guna easily. But the Royals failed to read the mood on the ground.
Scindia worked in Uttar Pradesh, lost there as well
While Scindia remained confident, Dr. Yadav worked relentlessly. As a Congress insider, he knew what to do and what not to do. As a result, Guna slipped from Scindia's hands. Meanwhile, Scindia campaigned in Uttar Pradesh as he was made the head for UP West. The "blue blood" didn't work there either as Congress won merely one seat among 80 parliamentary constituencies.
In many states, citizens didn't vote for dynasts
The 2019 elections spelled trouble for sons and daughters of political stalwarts. The Yadavs, namely Dimple, Dharmendra, and Akshay, lost from Kannauj, Baduan, and Ferozabad respectively. In Haryana, the grandsons of former CM Om Prakash Chautala, Digvijay, and Dushyant Chautala lost. Similarly, in Bihar Lalu Prasad Yadav's children Tejashwi, Tej, and Misa failed to put up a decent fight in his absence.