India chooses Modi 2.0: 6 lessons 2019 elections taught us
India chooses Modi 2.0: 6 lessons 2019 elections taught us
May 24, 2019, 05:35 pm
3 min read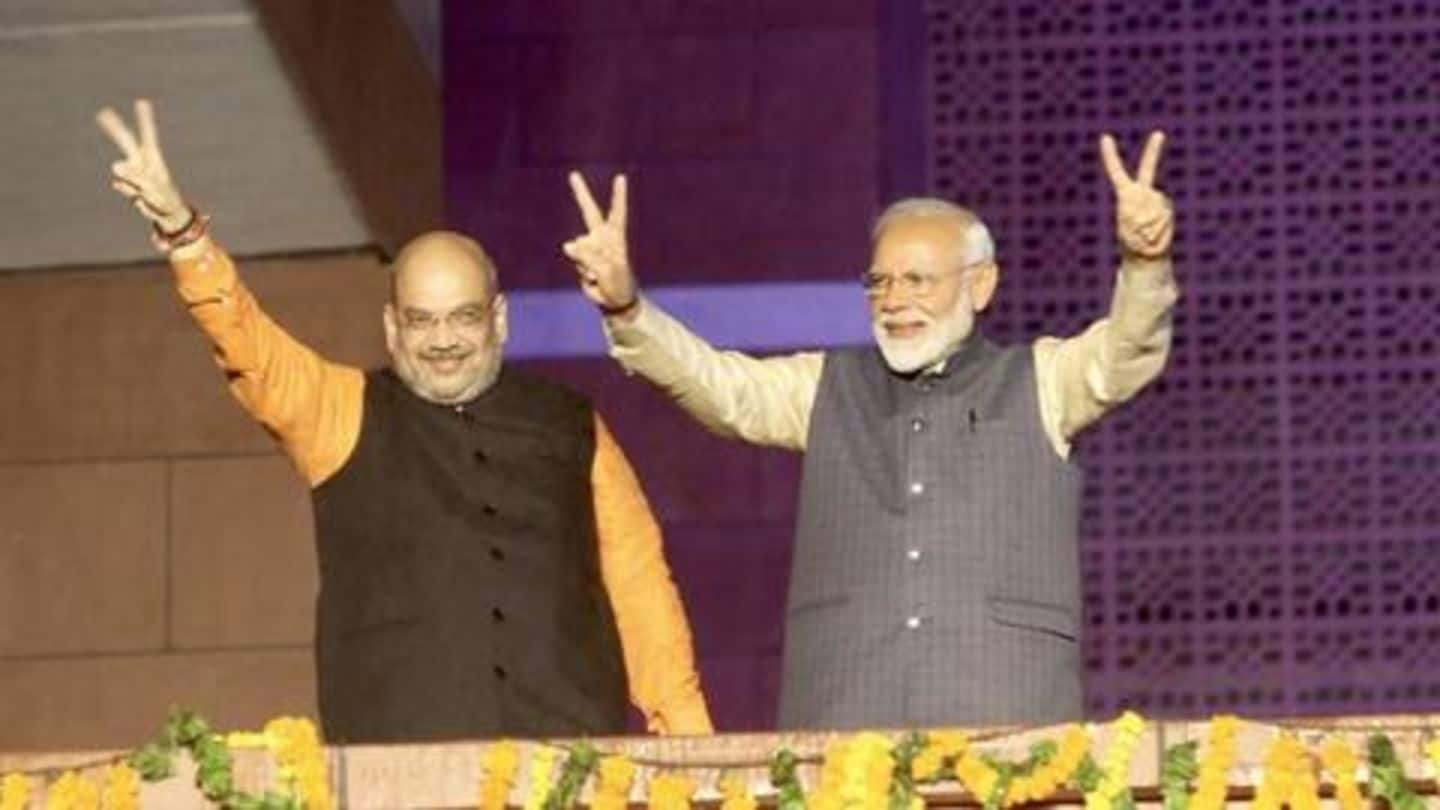 India created history on Thursday after giving an astounding mandate to BJP, led by Prime Minister Narendra Modi. Quelling all theories about how India votes, PM Modi is moving towards Lok Sabha, along with 347-350 parliamentarians of NDA. Apart from the invincibility of PM Modi, these elections also had some serious lessons for "political pundits", opposition parties, and the pseudo-liberals. Here's looking at them.
You can't blame the Indian voter for choosing a government
After early trends suggested a BJP sweep, PM Modi's critics spent no time in berating the Indian voter. From calling him a bigot to saying "true colors" have been revealed, everything was said. They conveniently forgot that voters take pride in Indian democracy and cast their ballots for a better future. There is really no difference between insulting their choice and the holy Constitution.
India doesn't have an Opposition, democracy needs one
The Opposition got many chances to frame their narrative, and they wasted them. From demonetization to poorly-implemented GST, from women safety to NDA's failure to bring Uniform Civil Code, the Opposition could have tapped on several issues. But it chose to go on long anti-Modi rants without giving an alternative. When people asked, "If not Modi, then who?", they didn't have an answer.
The biggest loser of these polls is Rahul Gandhi who failed to even win his bastion Amethi. The Gandhi "prince" got enough opportunities to prove himself and rebuild Congress, and he consistently proved he is not cut out for the job. Just resign already!
Between caste and development, Indians chose the latter
The failure of mahagathbandhan in UP shows caste dynamics have become irrelevant. SP and BSP put their decades of animosity aside to fight BJP together but didn't manage to cross 20 seats. The losses of tallest Jat leader Ajit Singh and his son confirmed that voters have broken the age-old shackles. You promise them better days, you get their votes. It's that simple.
Congress promised 'NYAY', Indian voters rejected it blindly
Congress made 'NYAY' its go-to word for Lok Sabha elections. As per the flagship scheme, the party promised to transfer Rs. 72,000/year into accounts of poorest of poor families. They called it the "final assault" on poverty, but the scheme didn't find any takers. The days of getting votes in exchange for money are gone for good. India needs economic reforms, not handouts.
BJP got votes because the party worked since 2014
Thinking everyone who voted for BJP is a bigot, who hates minorities is extremely wrong. Had this been the case, the party wouldn't have crossed the 200-mark. People voted for BJP because they benefited from the schemes. You just can't term a woman who got gas cylinder due to Ujjwala scheme, or a patient who got treatment courtesy Ayushman Bharat scheme, a hate-spewing individual.
NDA-II might do what NDA-I couldn't
PM Modi's first tenure was far from perfect. Considering how close he is to the mood on the ground, perhaps he understands his failures. And the astute politician that he is, he won't let this historic mandate go in waste. This country needs radical economic reforms, and NDA-II should be all about that. The micro economic reforms of NDA-I should be macro in nature.