Myths and lies surrounding Arvind Kejriwal's recent win
Myths and lies surrounding Arvind Kejriwal's recent win
Written by
Shikha Chaudhry
Feb 14, 2020, 03:19 pm
3 min read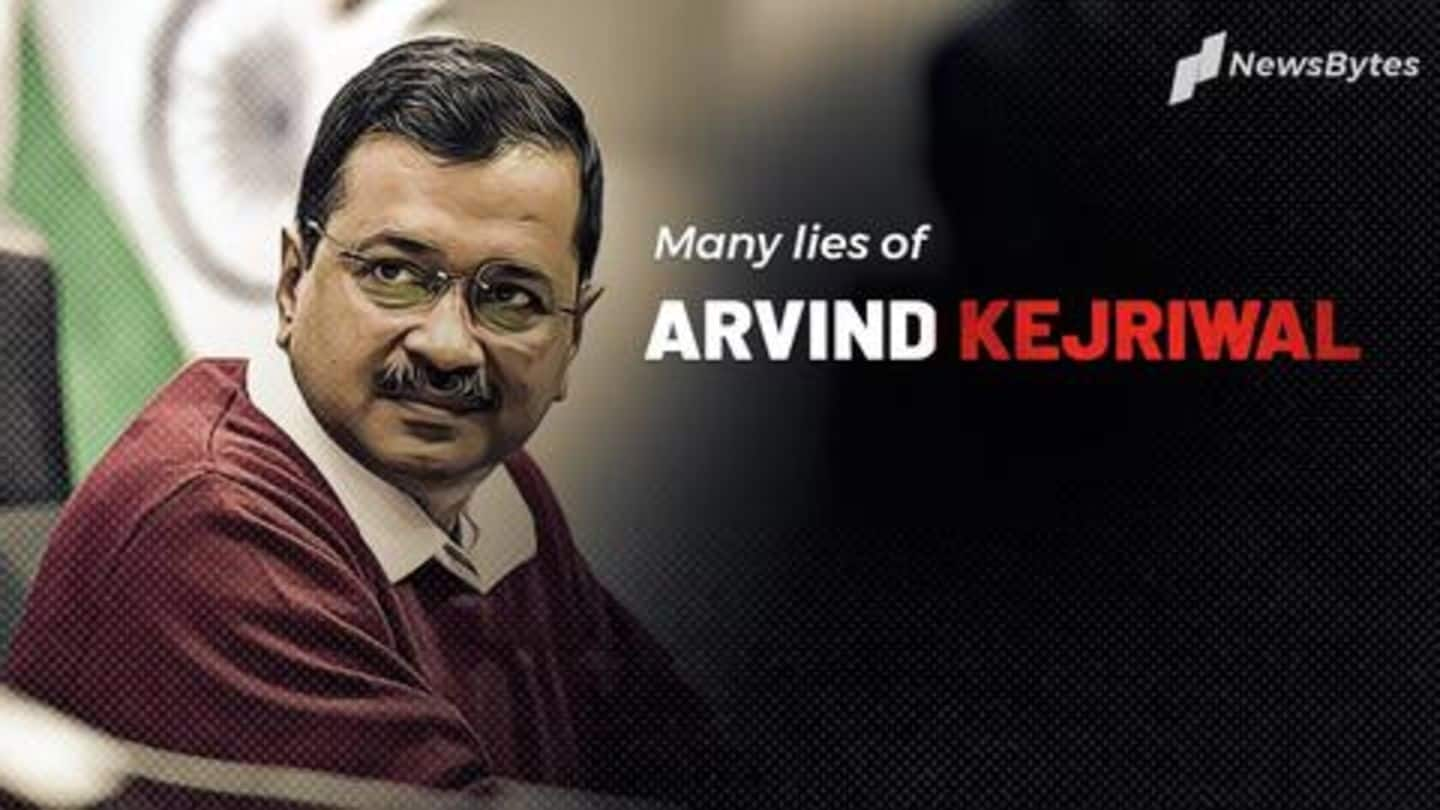 There are two pertinent problems with "young India" - they don't read and hence, have no patience for nuanced arguments; they are intolerant and hence, eager to put you in boxes. BJP's hate speech in the run-up for Delhi elections was problematic. AAP's model of distributing freebies is problematic. Shaheen Bagh's protests aren't secular. Delhi didn't vote for education. All true, all at once!
I am not a bhakt, I read, I am not scared of numbers, I don't think socialism is an answer to India's problems, I don't think BJP is fascist, I think their leaders have a loose tongue, and I think Arvind Kejriwal manipulates and lies.
Delhi is revenue surplus, BUT fiscal deficit
The CAG report ending March 31, 2018 (before freebies were announced) did mention that Delhi is revenue surplus. But, here is the catch. Delhi has reduced the capital expenditure (investments into creating new infrastructure) significantly. Losses of the Delhi Transport Corporation (DTC), have increased from Rs. 2,914cr in 2013-14 to Rs. 3,844cr in 2017-18. AAP has failed to induct a single bus in DTC's fleet.
The numbers are staggering
Manish Gupta, Assistant Professor at the National Institute of Public Finance and Policy (NIPFP) said, "To be sure, capital expenditure had fallen from 1.16% of GSDP in 2011-12 to 0.89% in 2014-15. But, under AAP, it has further fallen to 0.54% in 2018-19."
Delhi is revenue surplus because AAP's leaders are honest
Much like BJP, AAP "gave shelter" to many Congress leaders. In the most recent elections, five former Congress leaders Shoaib Iqbal, Raj Kumari Dhillon, Dhanwati Chandela, Vinay Mishra and Parlad Singh Sawhney won on AAP tickets. Further, according to a study by Association for Democratic Reforms (ADR), 37 of the 70 newly-elected MLAs of Delhi have declared serious criminal cases against themselves. Honesty, eh?
Delhi voted for educational reforms brought by AAP
You have to give credit to AAP that they started the dialog around quality education. And, it is utterly shameful that BJP leaders couldn't think beyond Shaheen Bagh. It is also commendable that AAP government took the first (and the simplest step) of creating school buildings. For reference, the cost of creating a building is almost the same as constructing 1km of a highway. But, Delhi didn't vote for education. Ask the face of "educational reforms" Manish Sisodia, who could barely save his own seat.
Communalism: 1; Education: 0
Manish Sisodia - 3000+ margin
Amantullah Khan - 70,000+ margin

Now I am convinced that Delhi voted for Education.

सही में लोगों ने 'काम' के नाम पर वोट दिया है.

— Vivek Ranjan Agnihotri (@vivekagnihotri) February 12, 2020
Having said that, Kejriwal is a fast learner. Against BJP's esoteric claims, he spoke only about local issues. Unlike Congress, his party is not scared of nationalism. And, unlike left liberals, he is not Hinduphobic. But, AAP, like all political parties, fought to win the elections. Hence, they were smart to field only Muslim candidates in Muslim constituencies, talks of secularism notwithstanding.
Freebies politics will break India's back
As much as media is going hammer and tongs, Kejriwal is not a messiah. He is like any other politician, who is defensive, who exaggerates his achievements, and who manipulates to win votes. He went back to Congress' winning formula of freebies. 200 units/month of free electricity is not a problem, 50% subsidy after 200 units is. He is setting an extremely dangerous precedent: It is easy to dole out stuff, it is impossible to take them back.