Meet Pratap Sarangi: The minister who lives in a hut
Meet Pratap Sarangi: The minister who lives in a hut
May 31, 2019, 05:37 pm
3 min read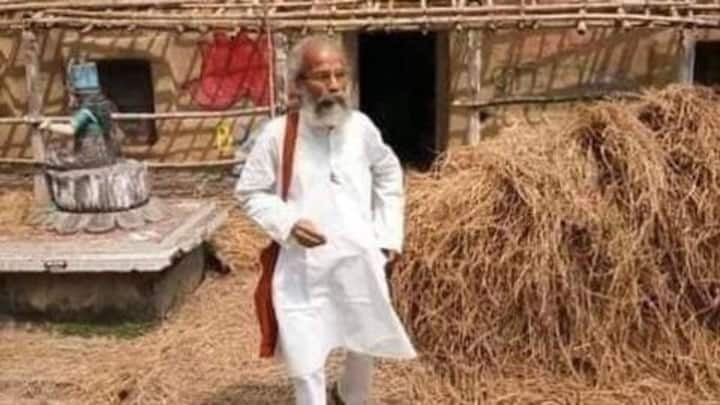 On Thursday evening, Prime Minister Narendra Modi along with his Cabinet of ministers took oath at the bedecked Rashtrapati Bhavan. Apart from PM Modi, the swearing-in ceremony of another minister garnered the maximum applause. This minister was Pratap Chandra Sarangi, who became an MP for the first time. Wondering what sets Sarangi apart from others? Here's all about him.
Sarangi lives in thatched house, rides a bicycle
Sarangi won elections from Odisha's Balasore. He was elected to Odisha Assembly in 2004 and 2009, and defeated stalwarts like BJD's Rabindra Jena (who is also an industrialist) and Odisha Congress Chief Niranjan Patnaik. The 64-year-old follows a simple lifestyle. He lives in a thatched house, rides a bicycle, and when he was coming to Delhi after winning polls, he packed his belongings in a small bag.
When his competitors moved in cars, Sarangi walked door-to-door
So, how did Sarangi, also known as Odisha's Modi did the unthinkable? He followed the traditional path to garner votes. He went door-to-door, spoke about PM Modi's schemes, and highlighted corruption cases in the area. As a result, he won by a margin of nearly 13,000 votes. Sarangi has also been involved in local movements against liquor and promoted education, which connected him to masses.
After his mother's death, Sarangi has been living alone
When Sarangi was 28 years old, he wanted to join Ramakrishna Math and Mission at Belur Math for spiritual salvation. There, he met Swami Atmasthananda, who asked him about dependents. Sarangi said he had an old mother. Back then, he was advised to look after her. His widowed mother died last year and since then he has been living alone. He once famously remarked that he might be "unmarried but isn't celibate".
Sarangi has moveable assets worth Rs. 1.5 lakh
Notably, Sarangi served as president of Odisha Bajrang Dal and was a senior functionary in state's VHP unit. His assets also speak volumes about his life. In his election affidavit, he declared moveable assets of Rs 1.5 lakh and immovable assets of Rs. 15 lakh. His major source of income is pension and agriculture. But, he has seven criminal cases against him.
Once Sarangi 'lost' BJP ticket, had to contest as independent
In 2004, Sarangi fought from Nilagiri Vidhan Sabha on a BJP ticket and in 2009 as an Independent. What's interesting is that he didn't fight as an independent candidate because he had a fallout with BJP. Apparently, he had lost the party ticket while traveling on a bus and had to file nomination as an independent candidate. Nevertheless, he won.
My lifestyle won't change with power, Sarangi had said
Even after winning polls, Sarangi plans to maintain his lifestyle. "My lifestyle has been like this since childhood. It is not going to change with power. I believe in meeting the basic needs of life and working for the people and the country," Sarangi told TOI. A short while ago Sarangi was named Minister of State (MoS) MSME, Animal Husbandry, Dairying, and Fisheries.