WB: BJP leader Mukul Roy booked for TMC MLA's murder
WB: BJP leader Mukul Roy booked for TMC MLA's murder
Written by
Shiladitya Ray
Feb 10, 2019, 06:05 pm
3 min read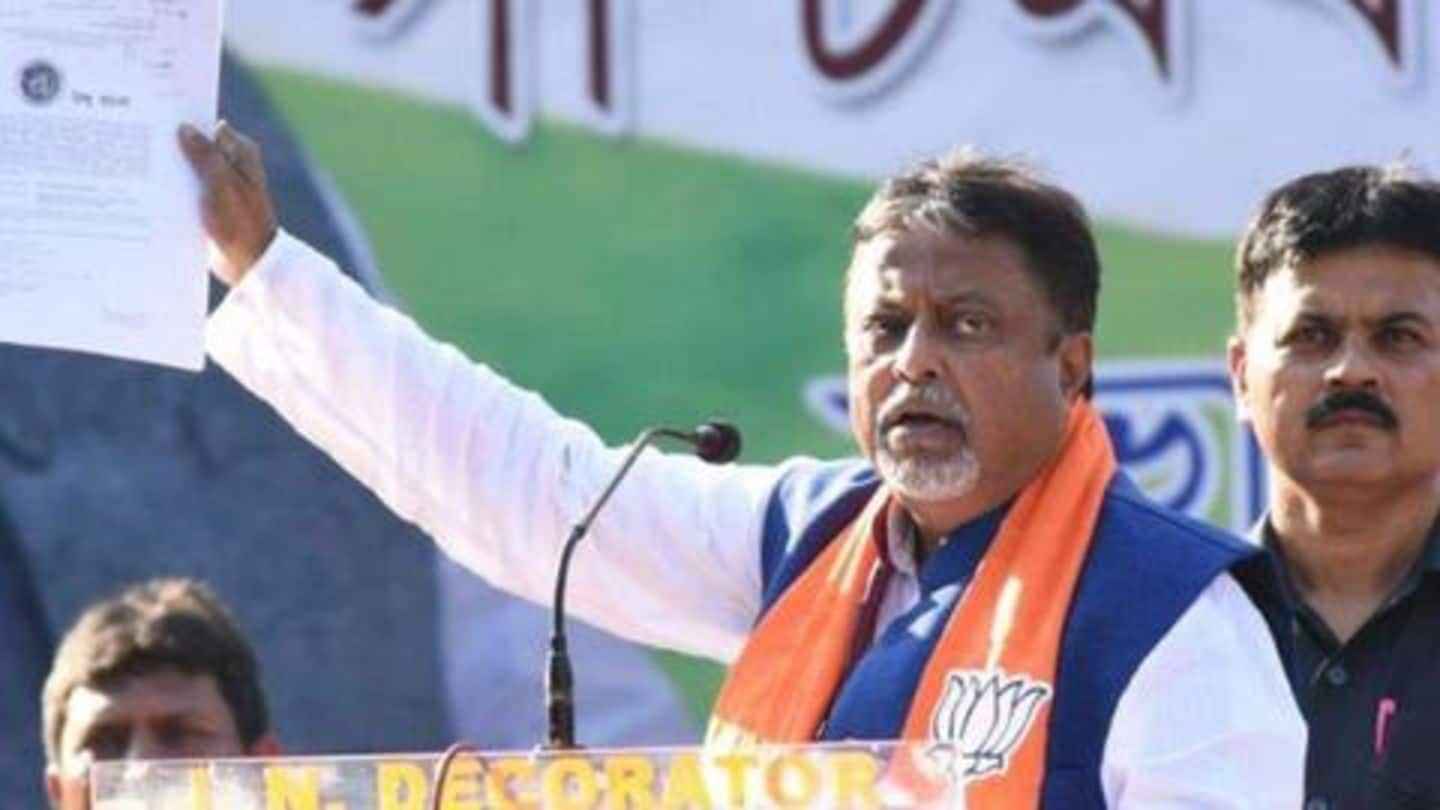 BJP leader Mukul Roy is among the four people who have been booked for the murder of a Trinamool Congress (TMC) MLA in West Bengal's Nadia district on Saturday night. Roy, however, has said that the decision to book him for the murder is "politically motivated". Meanwhile, a police officer told news agency PTI that two people had already been arrested. Here's more.
TMC MLA Satyajit Biswas was murdered on Saturday night
On Saturday night, TMC MLA Satyajit Biswas from Krishnaganj was shot dead near his house. Biswas, one of the youngest ever MLAs, was attending a program and was on a dias when assailants fired on him from close range. The assailants managed to flee from the spot on a motorcycle, but left the country-made revolver used for the murder, behind.
While police investigated, BJP, TMC played a blame game
After initial investigations, police have said that Biswas was fired upon from behind, and the murder was a well-thought out and executed plan. Following Biswas' murder, West Bengal BJP chief Dilip Ghosh had said that the MLA had been killed as a result of infighting within the TMC. TMC, however, claimed that the BJP had a hand and Mukul Roy had planned the murder.
The BJP alleged infighting; demanded CBI investigation
While Biswas' body was brought to his residence from the hospital on Sunday morning, the war of words between the BJP and the TMC continued. Roy, a close aide of WB CM Mamata Banerjee who joined the BJP last year, echoed the BJP's stand, saying that Biswas' murder was the result of infighting. He added that he had been booked for political motives. Ghosh, meanwhile, demanded a CBI investigation.
Roy: Blaming BJP for the murder is a conspiracy
"Naming me in the FIR is absolutely a politically motivated move. I am sorry for Satyajit's death, but the manner in which they (TMC leaders) are trying to hold the BJP responsible is nothing but a dirty conspiracy," Roy told news agency PTI.
Biswas was murdered to gain political turf
However, TMC secretary general Partha Chatterjee hit back, alleging that Biswas' murderers belong to the saffron party. TMC Nadia district observer Anubrata Mondal alleged the same. Meanwhile, WB Urban Development Minister Firad Hakim said that Biswas, who hails from the Matua community - deemed as a vital support base in Bengal - was killed to gain political turf.
BJP leaders resorting to criminal activities: Hakim
"The Prime Minister came to woo the Matua community in Thakurnagar last week. Now the local BJP leaders are resorting to criminal activities to gain political turf," Hakim said.