5 times when CMs and deputy CMs were from rival-parties
5 times when CMs and deputy CMs were from rival-parties
May 23, 2018, 09:52 pm
3 min read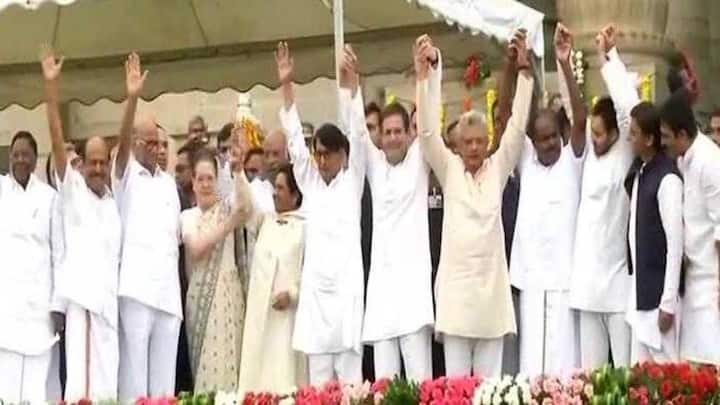 Following an unprecedented turn of events in Karnataka election results, Chief Minister and deputy Chief Minister of different parties came together to form the government. HD Kumaraswamy of JD(S) as the Karnataka CM is now working alongside G Parameshwara of the Congress as deputy CM. Here, we take a look at other states that experienced a similar case of power-sharing.
Karnataka: Janata Dal Secular & Indian National Congress
In 2004, when Karnataka elections led to a hung assembly, the Congress with 65 seats (second highest against BJP's 79) formed an alliance with the JD(S) being led by its chief, Siddaramaiah. The Congress, with higher seats in the coalition, did not let Siddaramaiah become the CM, instead pushed Dharam Singh for the top post, while Siddaramaiah had to settle as deputy CM.
J&K: Peoples Democratic Party & Bharatiya Janata Party
The alliance of the bipolar BJP and the People's Democratic Party of Kashmir is perhaps a partnership like no other. The eternal political rivals formed a post-poll alliance following a photo finish in the assembly elections of December 2014. PDP leader Mufti Mohammad Sayeed became the CM, while BJP's Nirmal Singh became the deputy. Following Sayeed's demise, his daughter Mehbooba took over the reigns.
Bihar: Janata Dal United & Rashtriya Janata Dal
Showcasing yet another example of politics for power overtaking ideology, arch-rivals Nitish Kumar (JDU) and Lalu Prasad Yadav (RJD) fought and won the Bihar assembly elections in November 2015, under the banner of Mahagathbandhan. High school dropout Tejaswi Yadav, son of Lalu Yadav, was appointed the deputy chief minister, while Nitish Kumar became the chief minister for a record 5th time.
Bihar: Janata Dal (United) & Bharatiya Janata Party
In July last year, Nitish Kumar of the Janata Dal (United) resigned as Bihar CM, breaking off with Lalu Prasad Yadav's Rashtriya Janata Dal, bringing the celebratory Grand Alliance to an end. He shook hands with the BJP and was once again appointed the CM, while Sushil Kumar Modi of the BJP was selected to be the deputy CM.
Nagaland: Nationalist Democratic Progressive Party & Bharatiya Janata Party
During the Nagaland assembly elections in February, the BJP chose to partner with the Nationalist Democratic Progressive Party (NDPP) over its seasonal ally, the Naga People's Front (NPF). NPF won the highest number of seats, yet the BJP formed the government with the NDPP. Neiphiu Rio of the NDPP became the CM, while Y Patton of the BJP became his deputy.