Ayodhya will celebrate BJP's return to power after 15-year vanvaas!
Ayodhya will celebrate BJP's return to power after 15-year vanvaas!
Oct 18, 2017, 05:21 pm
3 min read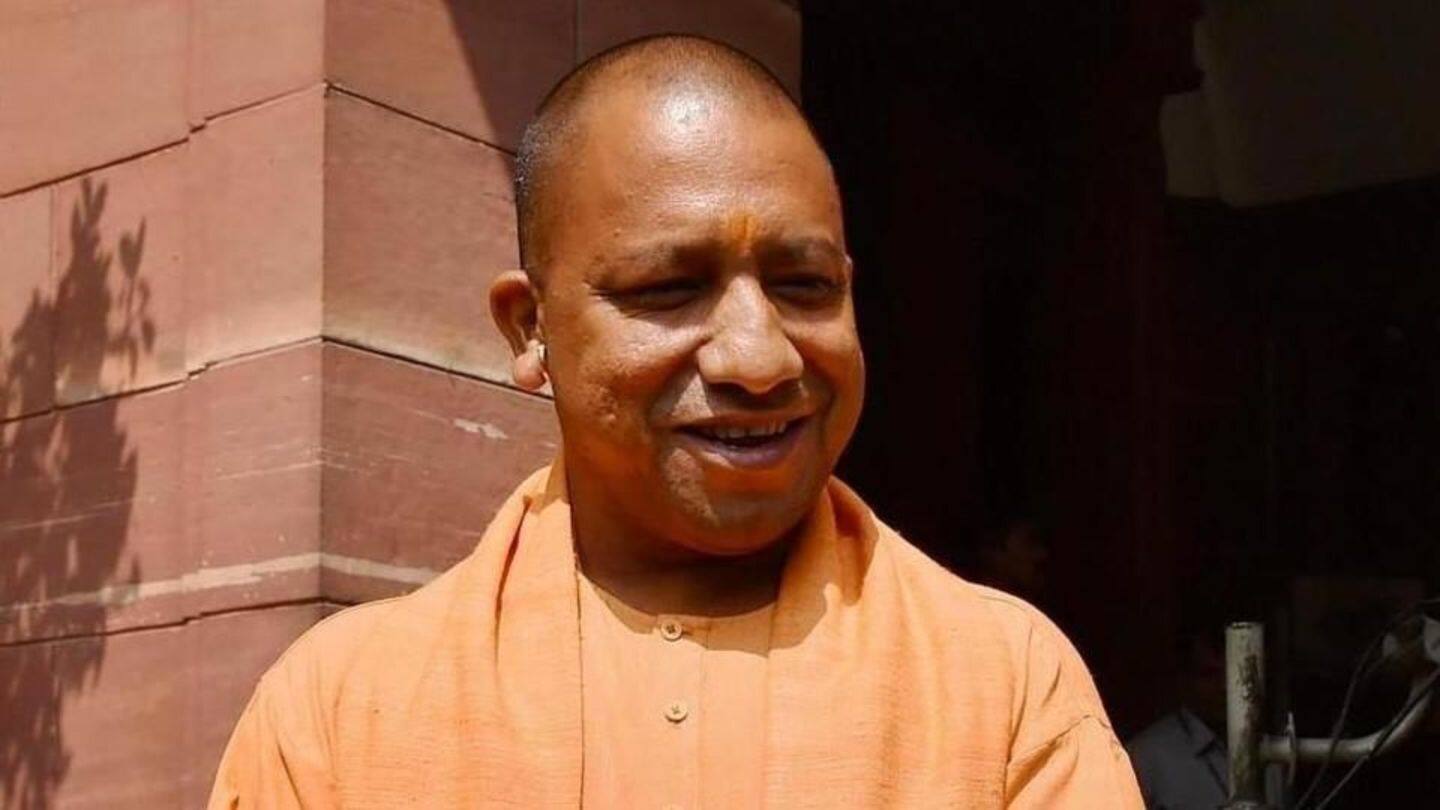 This Diwali, Ayodhya will celebrate BJP's return to power after about 15 years with a grand celebration, giving it a poetic twist by comparing it to Prince Ram's return to Ayodhya from "vanvaas." BJP-led Yogi Adityanath government, which has been promoting Ayodhya as a centre for religious tourism, has planned to light about 2L diyas and build Lord Ram's statue. Know more!
What celebrations have been planned?
For the Deepotsav, government officials will light the 'Ram ki Paidi' with about 2L diyas, eyeing for a spot in the Guinness book. "Ram Shobha Yatra" will have tableaus depicting Lord Ram's life during "treta yug." Artistes playing Ram, Lakshmana and Sita in the Ram Leela will land in a helicopter, replicating the trio's return by Pushpak Viman in the original epic.
What is the significance of this celebration?
This entire programme's objective is promoting Lord Rama's birthplace as a tourist destination. Statistics have shown that Ayodhya is the second most visited place by domestic tourists; 1.55cr tourists visited Ayodhya in 2016. However, not many foreign tourists visit it. Authorities are trying to promote Ayodhya, ahead of Ardh Kumbh 2019, to boost tourism. Further, Centre has sanctioned Rs. 133.70cr for Ayodhya's development.
Yogi will also announce various projects for developing Ayodhya
Yogi will announce a slew of projects worth Rs. 133cr. Further, about 108 families will be given free electricity connections. Apart from this, there are plans to renovate various ghats, install CCTV cameras, construct guest houses with good facilities and an auditorium at Digamgar Akhara.
Though event's purpose is boosting tourism, it has political overtures
TOI reports that political circles feel there is "political sub-text" to this entire event. This is because Yogi plans to build a statue of Ram, taller than the statue of Liberty, on river Saryu's banks. However, this is subject to the National Green Tribunal's permission. Further, after being elected, Yogi has visited Ayodhya twice and has also visited the controversial Babri Masjid-Ram Janambhoomi site.
As political tempers run high, security has been shored up
Security arrangements have been made so that no untoward incident occurs. Regarding the disputed site of Ram Janmabhoomi/Babri Masjid, Faizabad SSP Subhash Bagel said, it's "already under the guard of paramilitary forces," and apart from that Rapid Action force, police and home guards have also been deployed. Further, about 2,000 security personnel have been deployed to important places.
Meanwhile, Yogi also has grand plans for Mathura and Varanasi
Meanwhile, not only Ayodhya, but in the Yogi's budget, Varanasi and Mathura have also been mentioned. About Rs. 1,240cr have been allotted to promote Ayodhya, Varanasi and Mathura as religious tourism destinations.
Does this thrust towards Hindutva signify BJP's preparation for 2019?
Is BJP trying to re-create the success of the 80s when BJP gained prominence in UP for building temples in Ayodhya, Varanasi and Mathura? This might indicate BJP's preparation to sweep these areas during the 2019 LS elections, in case they fail to provide jobs or improve the economy. Yogi's revival of Hinduism might help BJP win UP.
But, the controversy over Taj Mahal continues
After BJP MLA Sangeet Som called the Taj Mahal a "blot" on Indian culture built by "tyrants" who aimed to destroy Hindus, CM Yogi has asked him to give an explanation about his controversial statement. However, now BJP MP Vinay Katiyar stoked controversy by saying that "the Taj Mahal is a Hindu temple" that had gods, goddesses and a ling that were removed.