#TechBytes: 5 interesting facts as Gmail turns 15 today
#TechBytes: 5 interesting facts as Gmail turns 15 today
Written by
Shubham Sharma
Apr 01, 2019, 05:39 pm
2 min read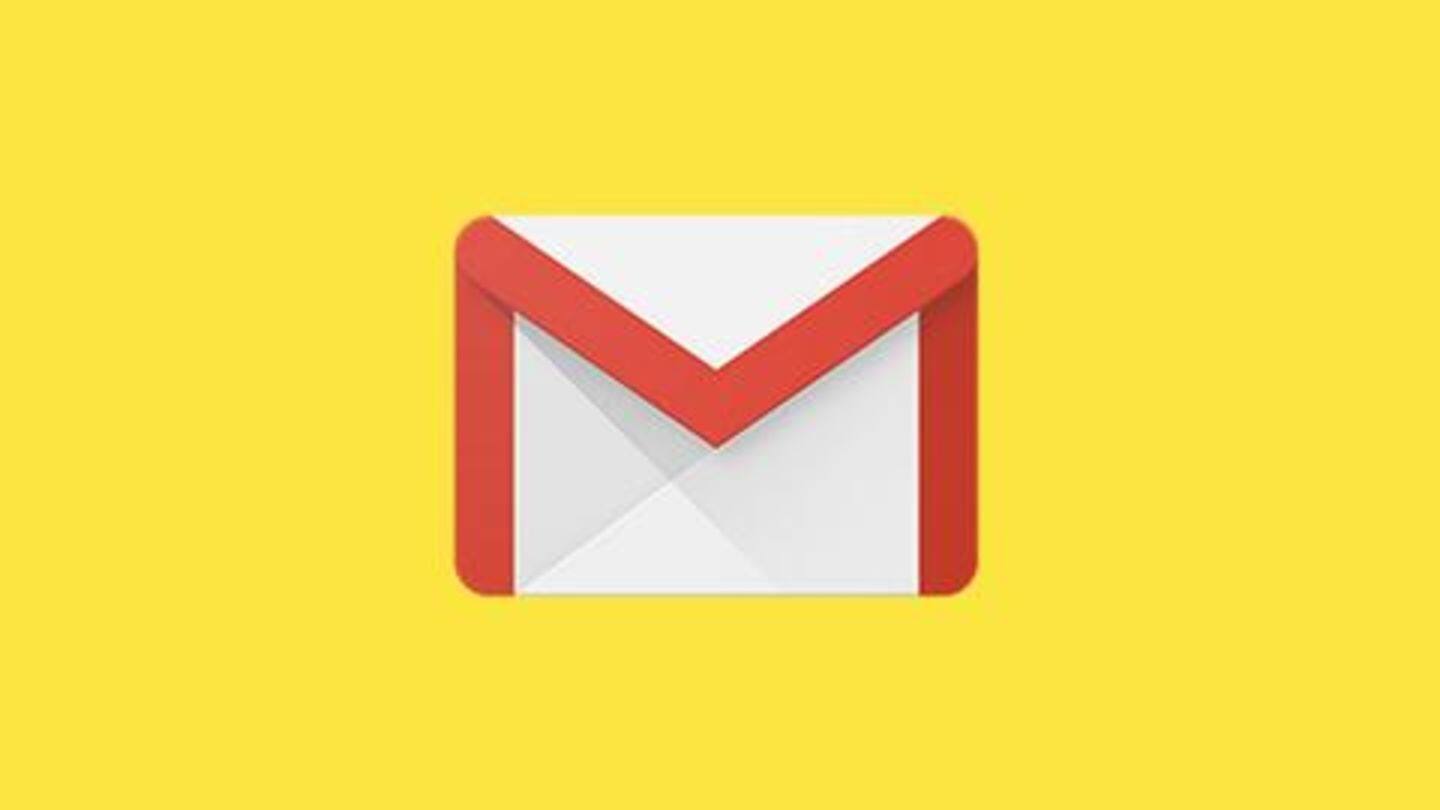 On April 1, 2004, Google, a search company, took a leap of faith when it launched Gmail, a free consumer-focused email service. It could all have fallen apart then and there but Gmail took off, giving Google the confidence it needed to expand its portfolio with Android, YouTube, Maps, Chrome, and more! Today, as Gmail turns 15, here are some interesting facts about the service.
Sundar Pichai thought Gmail was a joke
As Gmail launched on April 1, Sundar Pichai, the current CEO of the company, thought that it was nothing but an April Fools' Day prank. More interestingly, Pichai, who has grown through the ranks over the years, had also interviewed for the company on the same day, CNET reported. So, we can say, both Pichai and Gmail started with Google on the same day!
1GB storage space seemed implausible in 2004
In 2004, Google offered 1GB of cloud storage space with Gmail. Now, it may seem pretty less today, but back in the day, it was 500 times of what Microsoft's Hotmail offered and seemed like an implausible offering. Either way, Google did it and continued expanding storage over the years to the 15GB a new Gmail user gets today.
Also, only a few people worked on Gmail
In the months leading up to Gmail's launch, only a dozen Google employees worked on the service, including its creator Paul Buchheit. Buchheit started the Gmail project in 2001 and worked at Google until 2006 when he left for his own start-up FriendFeed. To note, he is also credited for the development of Google's highly-successful AdSense product.
Gmail has over 1.5 billion users today
When Buchheit started working on Gmail, many claimed that the idea would fail as it had nothing to do with the search business, and Microsoft's Hotmail was already an established player in the arena. However, thanks to the support from Larry Page and Sergey Brin, the project launched, eventually becoming one of the most used email services in the world with 1.5 billion users.
Plus, it has evolved in ways more than imaginable
Initially, Gmail's interface had a plain look and basic elements for sending an email - inbox, outbox, draft et al. However, over the years, the platform evolved both in terms of looks and features. Google expanded Gmail to mobile platforms, introduced new 'labels' for messages and enhanced the look and function with a cleaner material design theme and machine learning-backed features like Smart Replies.