#TechBytes: 5 new Gmail features worth checking out
#TechBytes: 5 new Gmail features worth checking out
Written by
Sarthak Kapoor
Aug 25, 2018, 06:59 pm
3 min read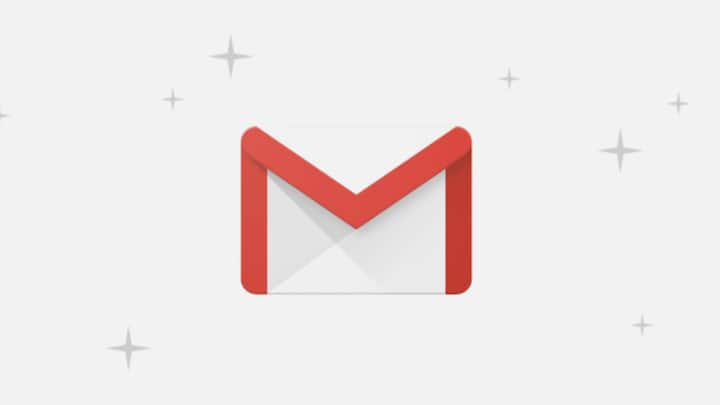 Gmail recently revamped its service with a redesigned UI, new features, added functionalities, and of course, AI support to make your emailing experience better. With a host of smart features, integration with G-Suite apps, and other interesting changes, the new Gmail marks a notable change from the old version. Here, we list the 5 most notable changes made to Gmail.
This is how you can access the new Gmail
Open Gmail on your computer. On the top right, click on Settings. Under the drop down, you click on "Try the new Gmail". If you want to revert to the previous version, you can click on "Go back to classic Gmail".
Confidential Mode, privacy in your pocket
Perhaps the most notable among all features is Gmail's new 'confidential mode' that allows users to send protected content to other Gmail or non-Gmail users. Using the confidential mode, a Gmail user can make emails 'self-destruct' after a particular period of time. Additionally, these emails cannot be forwarded, copied, downloaded, or printed. Further, it involves two-step authentication for accessing such emails.
Priority Notifications: Eradicates unnecessary disturbance
Gmail uses intelligent machine learning algorithms to learn about the emails you receive, read, and don't read, allowing it to identify the types of emails you normally read, and the types you don't read. Using that knowledge, Google has a high-priority notification setting that only prioritizes important emails and sends push notifications. Gmail also makes unsubscribe suggestions for senders whose emails you don't read.
Gmail also periodically nudges you to reply
Another smart feature is nudging, which also relies on Google's use of intelligent machine learning algorithms. By monitoring your inbox, Gmail 'nudges' you to reply to emails that have been sitting unattended for days. These nudges are made through bold, in-line suggestions that catches your eye and tells you how long an email has been sitting unattended in your inbox.
Smart Reply and Snooze add a lot of convenience
Snooze and Smart Reply are other noteworthy features that the revamped Gmail offers. With Snooze, you can delay your response. Snoozed emails disappear from your inbox and only appear after the Snooze time set by you has elapsed. This option can be accessed by hovering over an email. Smart Reply lets you reply instantly with three replies suggested by Google. These can be customized.
G-suite integration adds a lot of functionality
The revamped Gmail also comes with smart G-suite integration. The integration includes tools like Google Calendar, Google Keep, Google Tasks etc. that appear on a panel on the right side of Gmail inbox. This adds much-needed functionality and saves time by eliminating the need to open these tools separately on new browser tabs.