Amazon Dot v/s Echo: Which one should you buy?
Amazon Dot v/s Echo: Which one should you buy?
Jun 29, 2019, 12:23 am
2 min read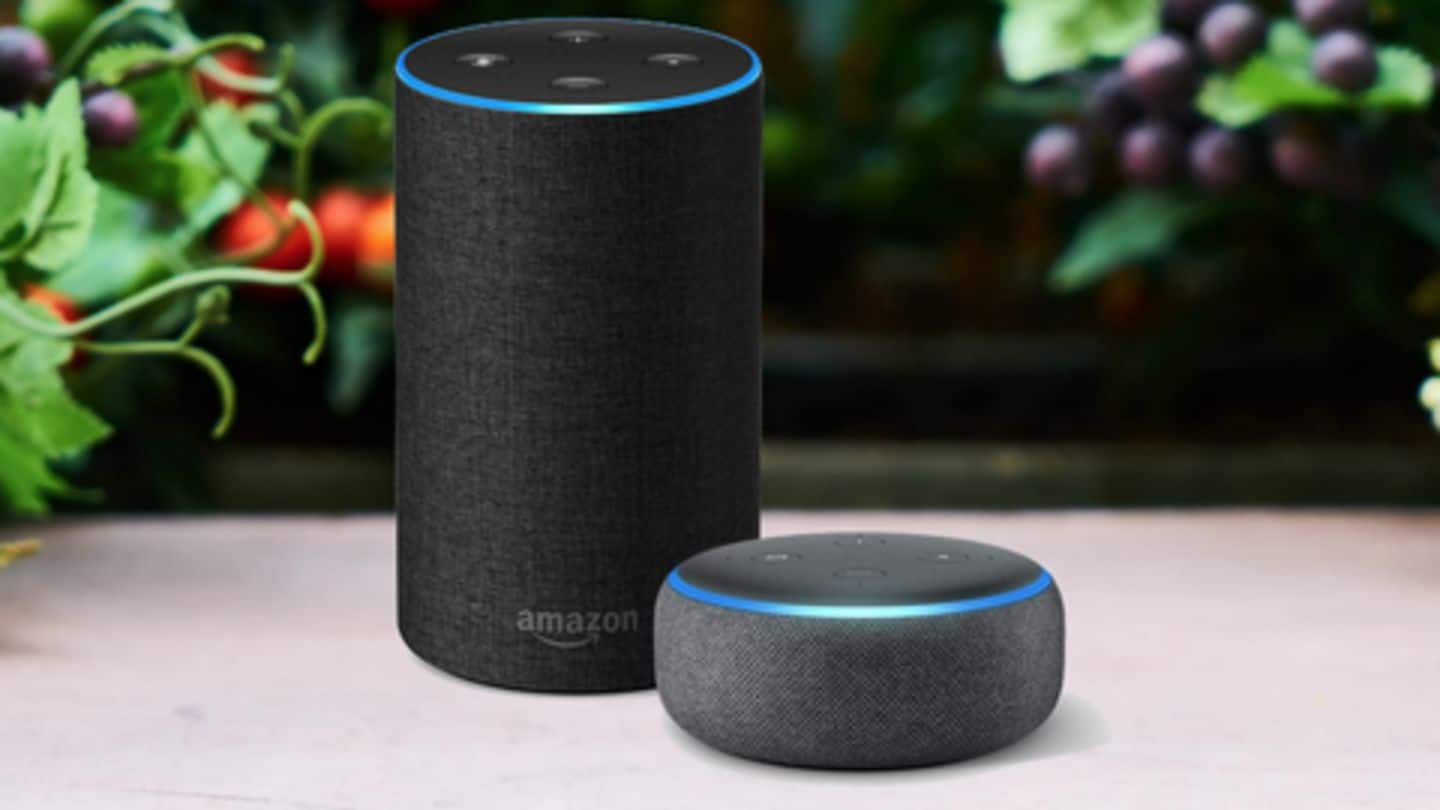 It feels so futuristic to summon Alexa and have her do things for you - play music or read news or set reminders or simply turn on/off the lights. Cut to reality: All of this can happen. And, considering all Amazon smart speakers are powered by the same digital assistant, which one should you buy - the larger Amazon Echo or the smaller Dot?
Amazon Echo v/s Echo Dot: At a glance
The updated Echo speakers feature a new fabric finish with rounded edges and retain the four-button control layout along with Bluetooth and AUX support. However, the apparent difference is in terms of size. The cylindrical Echo is taller and heavier than the hockey puck-shaped Echo Dot. Winner: Amazon Echo Dot for its more portable form factor.
How do they compare in terms of sound quality?
Now, both the models offer built-in speakers. However, thanks to its size, the Echo boasts of a larger, higher-quality, 360-degree speaker as compared to the smaller Dot. Further, both of them also offer Dolby processing for balanced sound quality and can be paired with another speaker for stereo sound. Winner: Amazon Echo for its punchier audio output.
Both the speakers are powered by Alexa
The Amazon Echo and Echo Dot are both powered by Amazon's virtual assistant, Alexa. You can just say "Alexa" to have all your questions answered - What's the weather like? What's the score? What's on my calendar? And when you're just chilling, you can simply ask her to play Bollywood songs from the 70s. For a more nuanced interaction, you also try Alexa Skills.
In India, the new Amazon Echo Dot (3rd generation) is priced at Rs. 3,999 (Rs. 4,499) while the Amazon Echo costs Rs. 7,999 (MRP: Rs. 9,999)
So, which one should you buy?
These Alexa-based smart speakers are different when it comes to size, price, and sound quality. With a bigger profile, the Echo houses larger speakers and tweeters to offer a room-filling sound. In comparison, the Amazon Dot is more portable and can connect to regular speakers (via 3.5mm jack) for louder sound output. Winner: Amazon Echo Dot for its price-value factor.