China working on space mission to find new Earth
China working on space mission to find new Earth
Jul 13, 2022, 06:11 pm
2 min read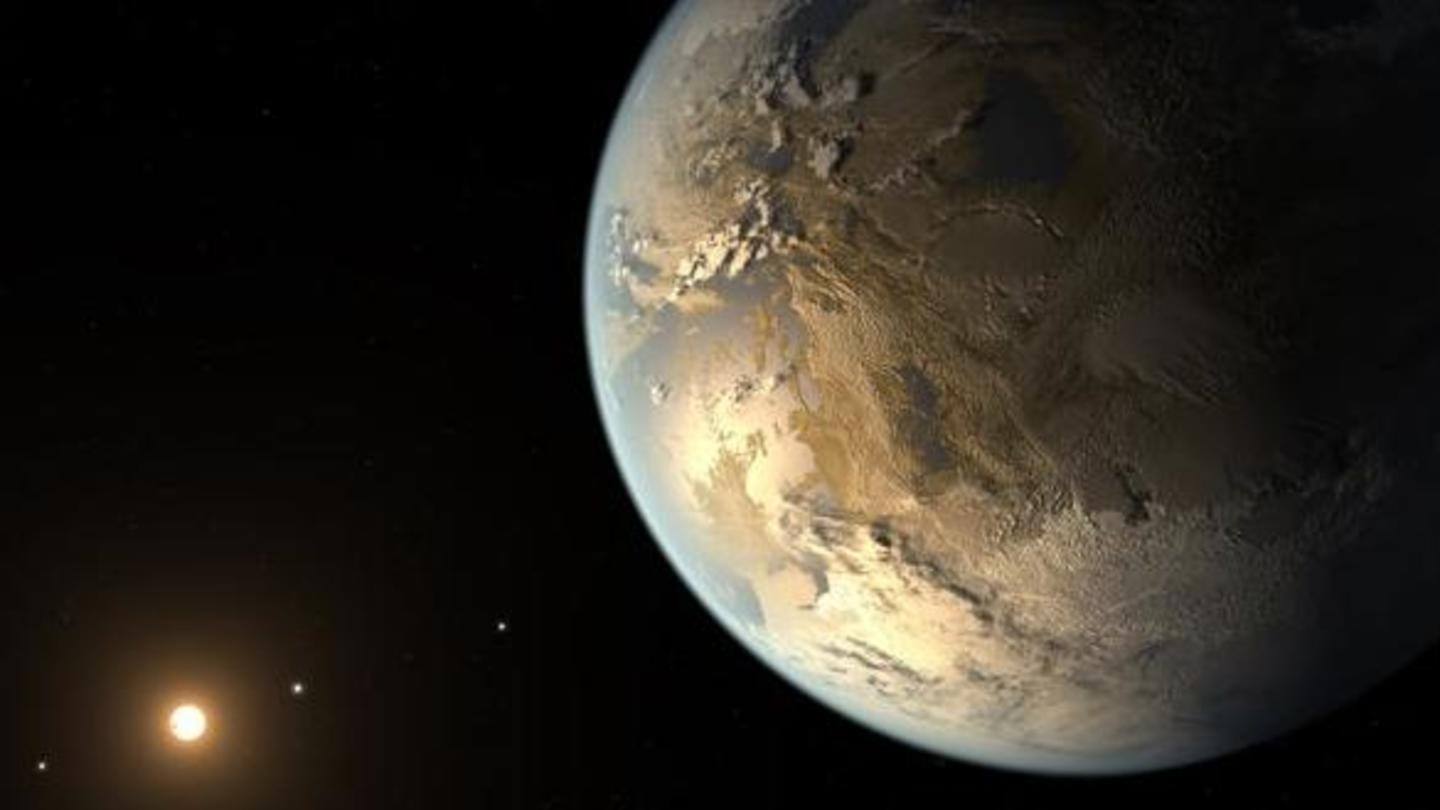 After heading to the Moon and Mars, China is now trying to find a planet with conditions suitable for sustaining human life. Dubbed Earth 2.0, the mission will look for habitable exoplanets beyond our solar system but within Milky Way. The space observatory will be launched in 2026 and the Earth 2.0 team hopes to identify 30,000 exoplanets over the course of this mission.
Why does this story matter?
Around 5,000 exoplanets have been identified to date. Meanwhile, the Earth 2.0 team hopes to find out 30,000 more, including 5,000 that will be "terrestrial-like."
The four-year survey will provide data that will aid astronomers in identifying promising planets for follow-up observations.
This new mission marks an important milestone in the space race between China and the US.
The Earth 2.0 mission will be James Webb telescope's neighbor
The Earth 2.0 mission will be funded by the Chinese Academy of Sciences and will involve over 300 researchers. The satellite will be placed at the second Lagrange Point (L2) in space. Here, the Earth and Sun are always on one side and the view in the opposite direction remains unobstructed. L2 a popular spot for space telescopes such as James Webb Space Telescope.
Around 1.2 million stars will be observed
The Earth 2.0 satellite will carry seven telescopes to observe the sky for four years. Six of them will survey the Cygnus-Lyra constellations comprising around 1.2 million stars. The Chinese mission shall observe dimmer and more distant stars in comparison to the NASA's Transiting Exoplanet Survey Satellite (TESS). It surveys bright stars near our home planet.
Earth 2.0's gravitational microlensing telescope could be operated from space
The seventh instrument on Earth 2.0 will be a gravitational microlensing telescope - a first that operates from space. It will observe exoplanets that are far from their stars (similar to Saturn) and celestial objects that do not orbit any fiery mass. The space telescope will survey the center of our galaxy where a very large number of stars are located.
US and Europe are also in the race
China is not the only one in quest of a new Earth-like planet. The James Webb Space Telescope has clicked the deepest and sharpest image of the universe. It has also made looking for life-friendly conditions on exoplanets easier. Meanwhile, the European Space Agency will launch a mission called Planetary Transits and Oscillations of Stars (PLATO) for exoplanet search in 2026.