Elon Musk says Facebook is 'lame' and should be deleted
Elon Musk says Facebook is 'lame' and should be deleted
Written by
Shubham Sharma
Feb 11, 2020, 04:35 pm
2 min read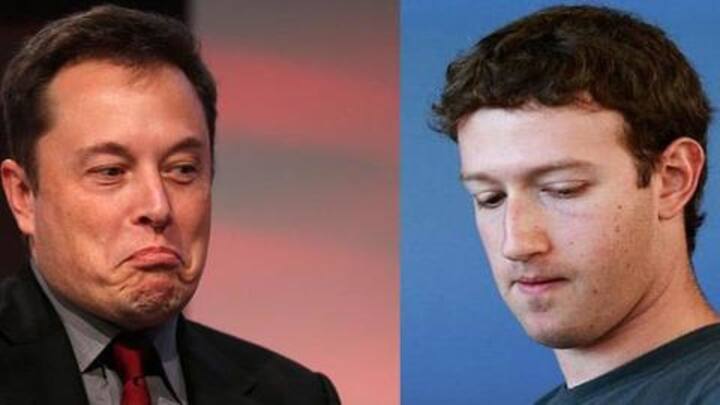 Tesla CEO Elon Musk has never been a fan of Facebook or its co-founder Mark Zuckerberg. The two have had some disagreements in the past, and just recently, Musk made this dislike even more apparent - by calling Zuck's platform 'lame' and telling the public to delete it for good. Here's more on what Musk said.
Sacha Baron Cohen called for the regulation of Facebook
It so happened that actor Sacha Baron Cohen (known for movies like Borat and The Dictator), shared a tweet grilling the social network. He called for the regulation of the platform, noting that its owner, Mark Zuckerberg, currently holds the information of more than 2.5 billion people in his grip. He also called Zuckerberg an emperor.
In response, Musk tweeted #DeleteFacebook
In response to Cohen's tweet, which was shared on Wednesday, Musk tweeted out "#DeleteFacebook" while calling the platform "lame" The remark from the billionaire adds another big name to the list of tech moguls (including WhatsApp's co-founder Brian Acton) who have urged the general public to get rid of Facebook, mainly because of its ad practices and plenty of privacy and security-related debacles.
Musk has slammed Facebook earlier too
Even though this is the first time Musk has openly asked the public to delete Facebook, there have been several cases indicating his dislike for the platform. In March 2018, for instance, Musk had removed the official pages of Tesla and SpaceX from Facebook, saying that he doesn't like the platform. Then, a few months later, he took his own Instagram account down.
Musk recently described WhatsApp as 'free phone hack'
Also, just a few days back, Musk had trashed WhatsApp - the messaging service operated by Facebook - by describing it as a source of 'free phone hack'. This was probably due to the platform's recent involvement in major breaches and hacks.
Plus, he has had some disagreements with Zuckerberg too
Along with his issues with Facebook, Musk has even had some disagreements with the platform's co-founder, Mark Zuckerberg. Back in 2014, Zuckerberg tried to convince Musk that he was wrong about the potential dangers of AI in the future. However, the latter didn't budge and said in 2017 that Zuckerberg's knowledge on the subject of AI is fairly 'limited'.