Raspberry Pi, priced at Rs. 2,500, can power 4K video
Raspberry Pi, priced at Rs. 2,500, can power 4K video
Written by
Shubham Sharma
Jun 24, 2019, 06:57 pm
2 min read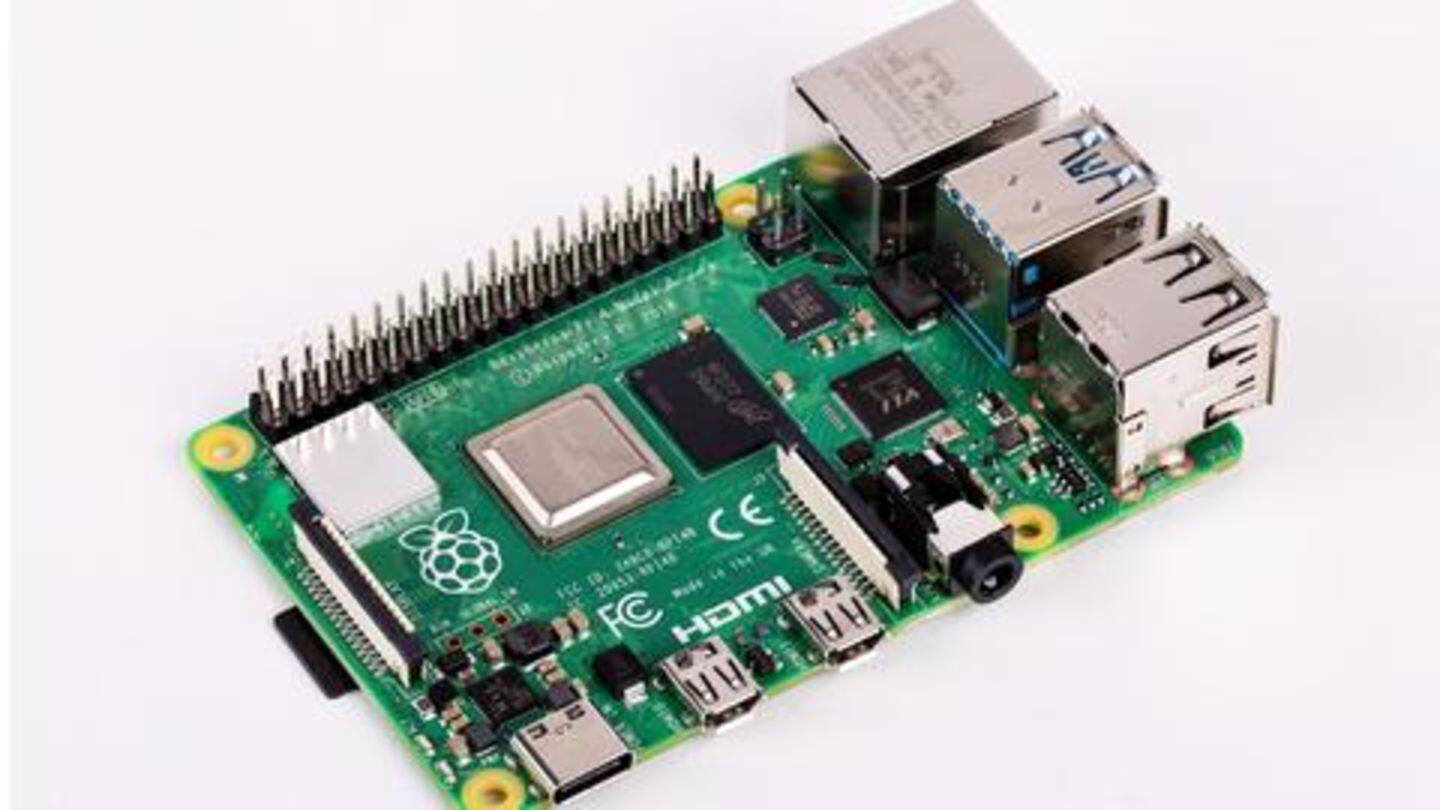 The fourth generation of Raspberry Pi mini-computer, aka Raspberry Pi 4, has finally been revealed. The machine retains the same credit card-sized form factor of its predecessors but promises enhanced capabilities with a faster CPU and GPU. More importantly, it also keeps the same $35 starting price tag, which makes the whole deal even more lucrative. Here's everything you need to know about it.
Faster CPU, GPU on same design
Raspberry Pi 4 promises a major boost in performance with the same computer-on-board design. It runs on a faster 1.5GHz quad-core Broadcom processor, paired with up to 4GB of LPDDR4 RAM and 500MHz VideoCore VI graphics. The RAM on this 'mini computer' is four times more than what the previous version of Raspberry Pi offered.
What you could do with this machine
The hardware on Pi 4, as the Raspberry Foundation claims, would be good enough to match the performance of an entry-level x86 PC. Tom's Hardware's review indicates that the 4GB RAM variant of the computer can handle tasks like opening Chrome with up to 15 tabs, light image editing, and Libre Office. The 4GB variant would offer enough power to run Windows 10 seamlessly.
4k support, enhanced connectivity options
Along with enhanced power, Raspberry Pi 4 comes with two micro HDMI ports which can power two 4K monitors at 30fps at the same time or a single 4k display at 60fps. You also get regular connectivity options, including two USB 2.0 ports, two USB 3.0 ports, a Gigabit Ethernet port, dual-band 802.11a/c Wi-Fi, and Bluetooth 5.0.
How much Raspberry Pi 4 will cost
The base 1GB RAM variant of Raspberry Pi 4 costs the same $35 while 2GB RAM and 4GB RAM models have been priced at $45 and $55, respectively. They all are available starting today in the US.