Confused between Smart TVs and Android TVs? Here's the answer
Confused between Smart TVs and Android TVs? Here's the answer
Jul 28, 2018, 12:36 am
3 min read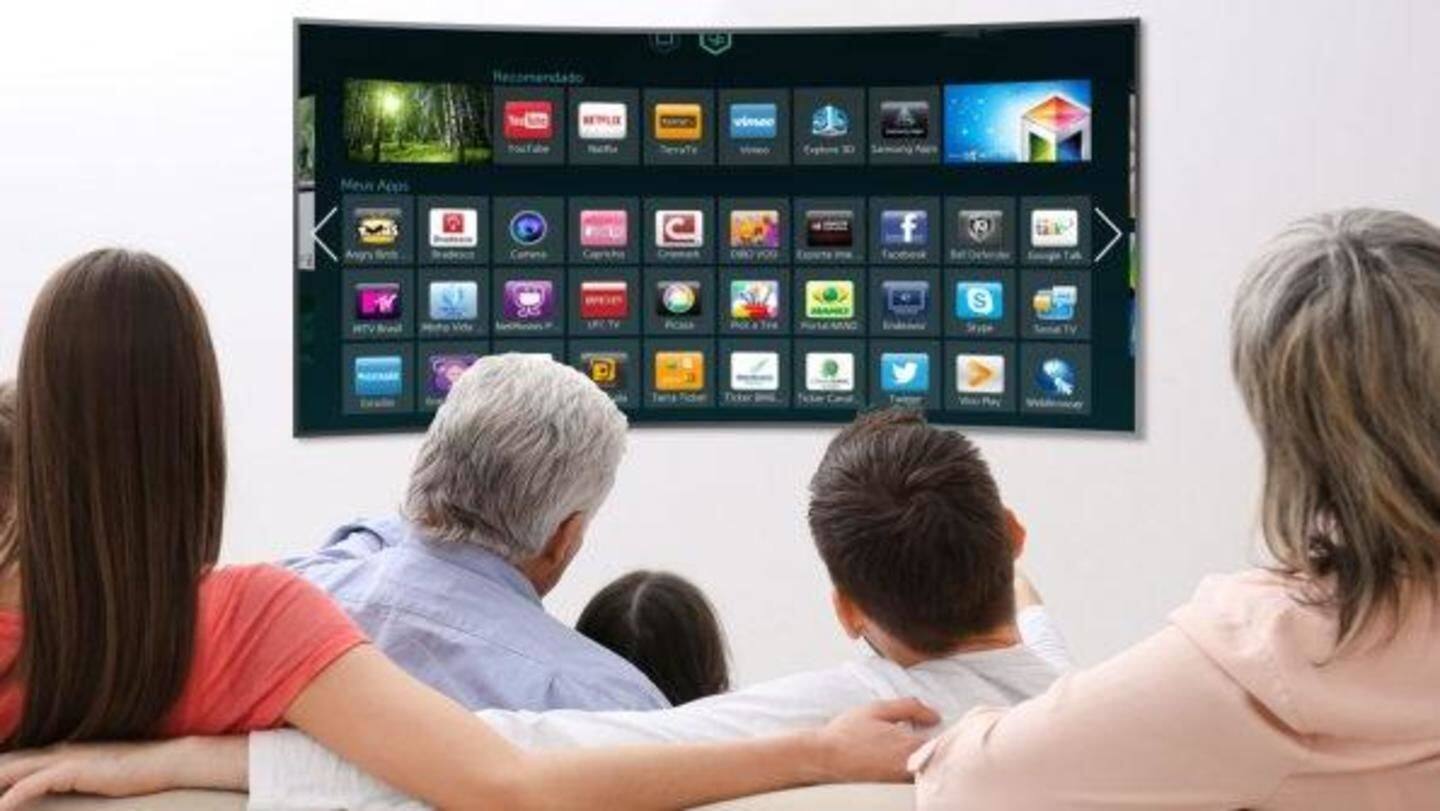 Technology is going through some amazing innovations. Phones have become way smarter, watches have become more functional, and even televisions have gone through some amazing changes. With this, the "idiot box" isn't really dumb anymore. But for non-tech savvy people, it's complicated to understand the basic differences in new-generation televisions, including Smart TVs and Android TVs. So, we're here to solve this mystery.
Smart TVs, earlier known as Connected TVs, are the newest flat-screen digital televisions that have built-in apps along with the ability to connect to the Internet, either through Wi-Fi or ethernet cables. On Smart TVs, one can stream Netflix/Hulu/Amazon Instant Video or surf the web. Latest versions have motion gestures and voice-recognition features. You can also check social media feed and play games on large screens.
Pros and cons of Smart TVs
Smart TV can be considered as one complete package. It's a great unified platform that syncs with your phone and other devices easily. With one remote to operate, it avoids confusion of multiple remotes. However, investing in Smart TVs can be an expensive choice. Also, it offers only limited apps. Smart TVs are susceptible to hang-ups and crashes and can be hacked through radio-transmitters.
Convert any TV into smart TV using Android TV box
An Android TV box is a small set-top box/computer that can be plugged into any television to convert it into a smart TV. It gives users access to web-browsers, TV shows, motion pictures, live games. It works on Android OS and hence has a vast app library, including Netflix, Hulu. It's similar to using Android mobile, which can be connected to Google PlayStore.
Pros and cons of Android TV
Android TV box is a budget-friendly choice, which can turn any TV into a smart TV. It's a portable device providing a large app library where one can download Netflix, Hulu, HBO GO, gaming apps, or even publications. But, one must know the Android interface to operate the TV. Also, buying an Android TV box will add another device to your TV.
Best Smart TVs and Android TV box devices available
The best Android TV box devices available in the market include NVIDIA Shield TV, Amazon Fire TV (useful voice control using Alexa), SkyStream One, and Minix Neo U1. The best Smart TVs are offered by Sony Bravia, Samsung, Panasonic, and LG among others.
Smart TV or Android TV: Which one is better?
Smart TV is a more expensive choice, while being unable to match Android TV's limitless features. One can always convert any television into Smart TV using Android TV Box, while a smart TV cannot be converted into an Android TV. All said and done, the choice depends upon one's needs.