Google Daydream View VR headset launched in India
Google Daydream View VR headset launched in India
Written by
Shikha Chaudhry
Edited by
Anish Chakraborty
Jun 12, 2017, 02:27 pm
3 min read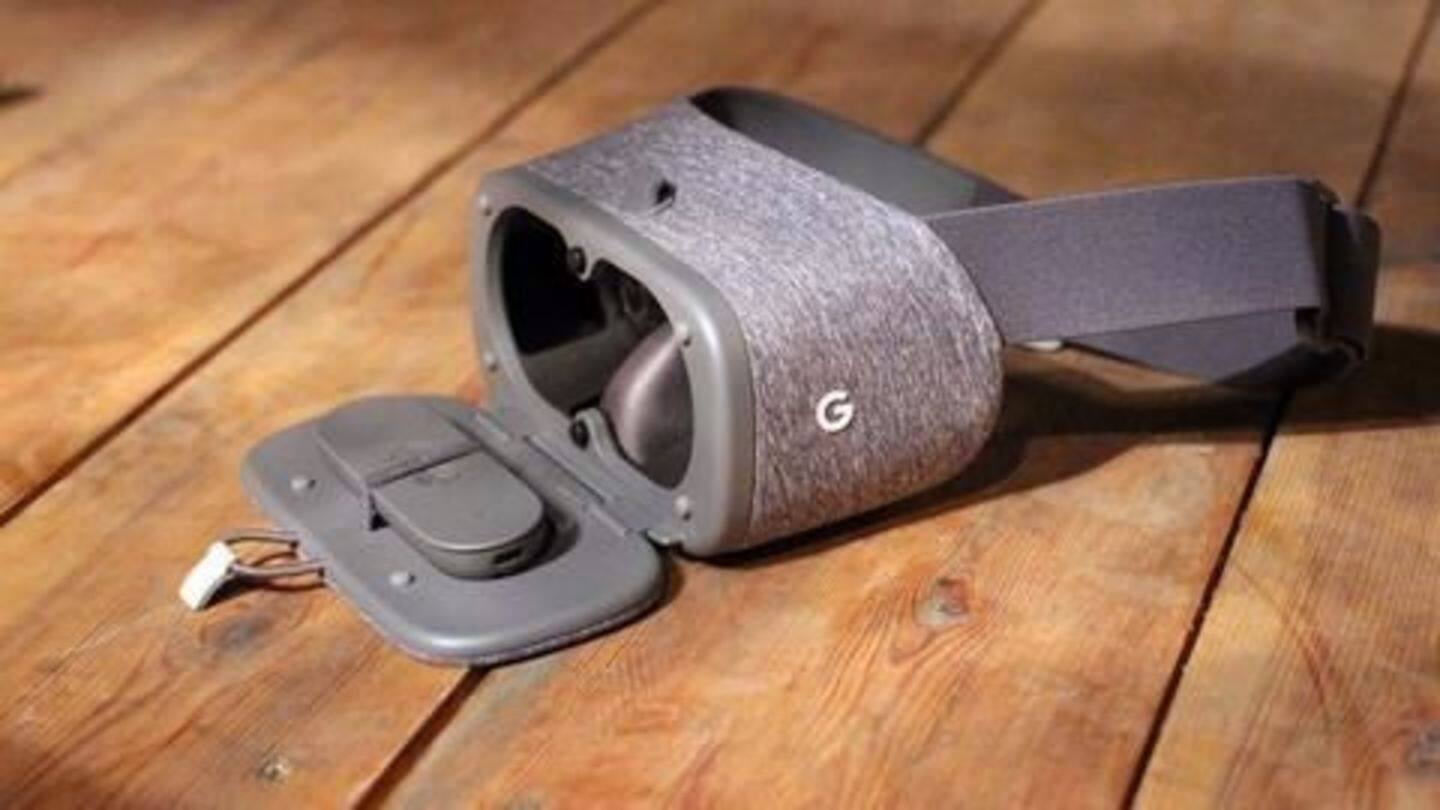 Google has finally launched its Virtual Reality headset (Daydream View) in India, for Rs. 6,499. It was announced at the 2016 Google I/O Developer Conference; the headset was released in the UK, the US, and Australia on 10 November 2016. The headset comes with a year's warranty and is based on the Daydream standard unveiled at the last year's Google I/O.
Virtual and Augmented reality, this is what future looks like
According to a report, Virtual Reality and Augmented Reality industry is projected to have a market demand of over $117 billion by 2022. You might have come across some uses of VR/AR in recent times and this will give you an understanding of how these technologies function. If you haven't, this is a good time to start, as these technologies are here to stay.
Google's launch offers to entice customers
Daydream VR Headset is available online exclusively on Flipkart. PhonePe users will receive flat Rs. 300 discount on payment. The first 30 customers will get free Google Chromecast while the first 50 buyers will receive Rs. 500-worth Google Play Store Credit.
Google Daydream View VR headset's features
The VR headset's body is made of cloth, which makes it breathable and comfortable. Its motion-controlled wand/controller allows users to interact with VR simulations using their hands in a manner similar to the way they interact with the real world. Daydream is designed to provide a seamless VR experience on mobiles. It uses Daydream-compatible headsets that need to be paired with Daydream-supported smartphones.
Google has 150 VR apps compared to Samsung's 1,000 apps
At the 2017 Google I/O, the tech-giant claimed over 150 applications have been developed for Daydream; Samsung's Gear VR store has 1,000 applications. Google has built VR versions of some of its applications like Google Play Store and YouTube. A decent collection of games is available on Daydream, including Need for Speed No limits VR, Fantastic Beasts VR and many more.
Google's official partners for Daydream
Google named eight smartphone manufacturers as partners which will launch Daydream-ready devices, including HTC, LG, Samsung, Huawei, Asus, ZTE, Xiaomi, and Alcatel. However, only Huawei with Mate 9 Pro, Motorola with Moto Z, and ZTE with Axon 7 have Daydream-compatible devices yet. Also, Google's Pixel and Pixel XL are Daydream-ready; Samsung promised to make Galaxy S8 Daydream-compatible soon.
Daydream View does not come with a screen
Google's VR headset doesn't come with a screen but instead piggybacks off the screen of the Daydream-compatible mobile device and has no external sensors. The compatible devices have high-resolution display screens, powerful processors, and high-fidelity sensors, stripping the headset of all the expensive hardware and sensors. The headset relies on the compatible-smartphones to power things, enabling Google to price it competitively.