Now, Google Home can make mobile calls for you
Now, Google Home can make mobile calls for you
Written by
Shubham Sharma
Sep 19, 2019, 01:44 pm
2 min read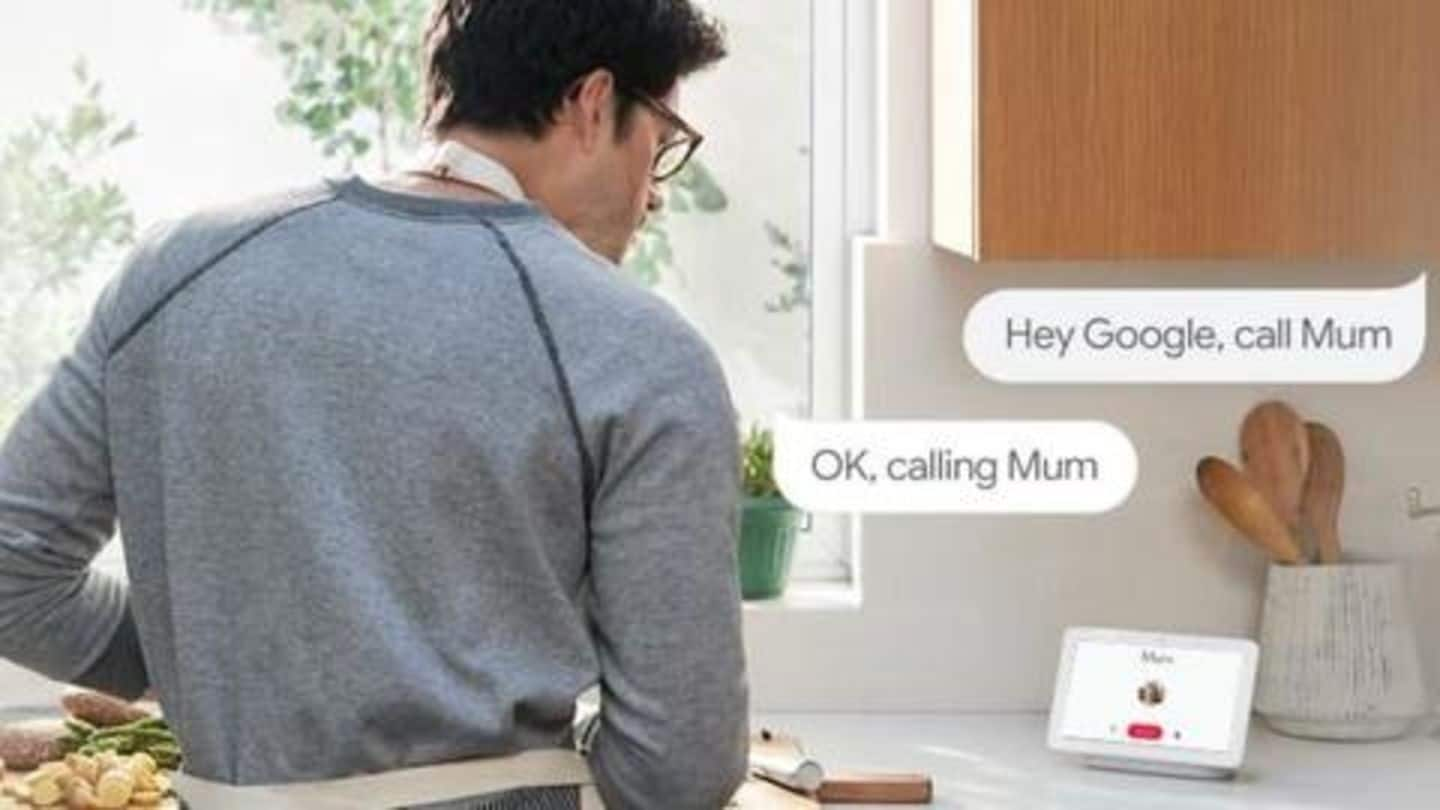 Google's Home and Nest devices have long had the ability to make VoIP calls, pretty much like WhatsApp. The capability comes handy. And now, in a major development, the technology giant is also bringing mobile carrier-powered voice calls on these products. The feature has just started rolling out and is only available for people using Telstra mobile services in Australia. Here's all about it.
Google-Telstra partnered for Google Home voice calls
Google recently partnered with Australian telecom company Telstra to enable voice-activated calls on Google Home and Nest devices. The calls are triggered with regular voice commands but instead of going through the VoIP functionality, they use the carrier's network for the call. So, essentially, the call goes from the smart speaker or display but the receiver sees your mobile number on the other end.
This could come handy when your phone is not around
Telstra says the feature would let Google Home users make mobile voice calls even their hands are full or the phone is off. The service is free and you can start using it by linking your Telstra number with the Google Home app. For linking, open the app and head over to More settings > Services > Voice & Video calls > Mobile calling.
After linking, you can sync contacts, start calling
Once your number is linked with an OTP, turn on the 'Contacts uploading' option to sync your phone numbers with the app. This would ensure that you could simply say 'Hey Google, call' followed by the person's name in the mobile contact list to make a call. You'd also be able to end calls or put them on hold using 'Hey Google' commands.
Six numbers can be connected with one device
Telstra says Google Home and Nest users can connect up to six mobile numbers with a single Home or Nest device. However, in order to make calls with them, you'd have to use Google Voice Match to link different voices with different numbers and the contact lists associated with them. Notably, Telstra has detailed the complete process on its website for user assistance.
No word on India release just yet
It is worth noting that it is only available for select Telstra customers in Australia. There is no word on when or if something like this will ever come for people using Google Home and Nest devices in India.