Here's everything Google is expected to announce on October 9
Here's everything Google is expected to announce on October 9
Oct 06, 2018, 11:27 pm
3 min read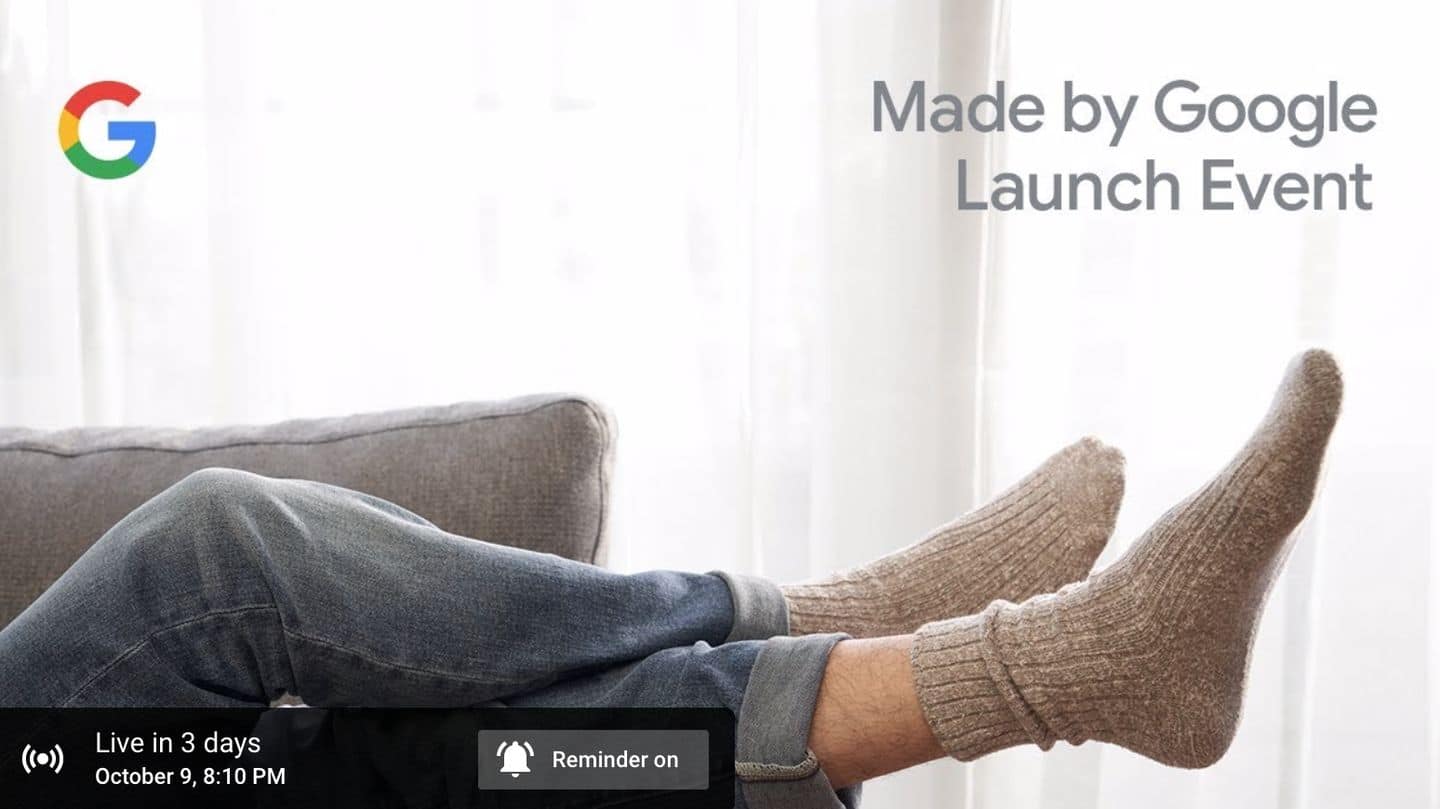 In just days from now, Google will unveil its 2018 flagship smartphones - Pixel 3 and Pixel 3 XL - along with a host of new hardware including Pixel Stand wireless charger, two new Pixelbooks, and other accessories. The launch event is scheduled for October 9 and will be live streamed on Made By Google's YouTube channel starting 8:30pm IST. Here are finer details.
About Pixel 3 and Pixel 3 XL
The highlight of the event will be the latest Pixel phones, which unlike previous years, will feature identical specs while having different designs. The Pixel 3 will have a conventional screen while Pixel 3 XL will have a notched display. Further, both the phones are expected to pack same internals and come with two front cameras, single rear-camera, wireless charging, and dual-front firing speakers.
Pixel Stand - A wireless charger
With Pixel 3 phones getting wireless charging support, Google has decided to make a wireless charger for them too. A recent teardown of the latest Google app highlighted the Pixel Stand while showing animations of its possible features. The wireless charger will hold the new Pixel phones in a vertical position and will display information like calendar events, or photos while charging.
Firstly, Google is expected to take on Apple's iPad Pro and Microsoft's Surface Pro with a new Chrome OS tablet. Dubbed as Pixel Slate, the device will come with a detachable keyboard and in configurations with up to 16GB RAM and 7th-generation or 8th-generation Intel i7 processors. Secondly, we expect to see the next-generation Pixelbook with up to 4K display resolution and upgraded internals.
Google will introduce new wired Pixel Buds with USB-C Type connectivity, according to some leaks. Moreover, if these leaks are true, we might see them come bundled with the new Pixel 3 devices. Also, Google may update its last year's wireless Pixel Buds. However, with the barrage of Pixel 3-related leaks, we haven't really heard about the second-generation Pixel Buds.
A new Google Home hub and an updated Chromecast
Reports suggest Google is working to launch a new Home speaker with a smart display - just like the Amazon's recently-launched Echo Show. Currently being named as Home Hub, this Google smart speaker will have support for Assistant and YouTube. Further, Google's Chromecast is expected to get a small design and connectivity update with a matte-finished top, improved Wi-Fi support and Bluetooth connectivity.
Alongside new hardware, expect some software surprises
Google will launch a slew of new hardware at its upcoming Made by Google event on October 9. And while we may know a lot about these products (courtesy several leaks), the software side of things will come as a surprise (hopefully and thankfully).