Now, browse content via Google's interest-driven 'Discover' feed
Now, browse content via Google's interest-driven 'Discover' feed
Written by
Shubham Sharma
Oct 28, 2018, 03:48 pm
2 min read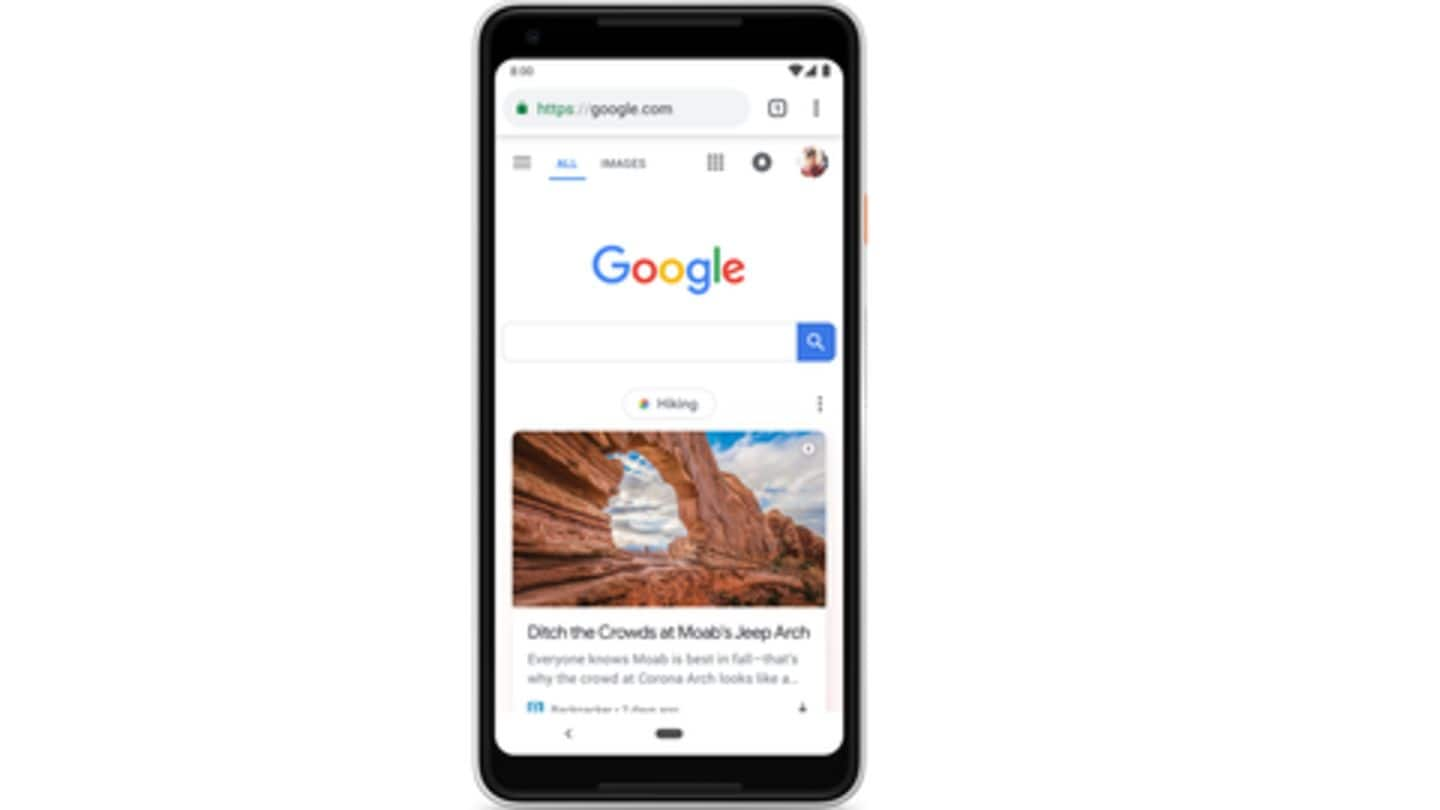 Google Discover, a feature aimed at delivering relevant information before someone asks for it, is finally being rolled out. The feature, which comes in the form of a self-curated feed, can be accessed via Google's mobile homepage (google.com) on iOS and Android devices. At the moment, it is only available for US-based users, but will be expanding to other countries soon. Here's more.
See relevant information, right below search bar
The Discover feed comes as an upgrade over the previous 'Google Feed' with new design and features. Now, whenever you visit google.com on any mobile browser, you'll see a stream of cards below the search box, displaying information based on your search history and interests. From sports scores and YouTube videos to political content, you'll find everything that is of interest to you.
And, if something's bothering you, there are control options
Unlike the previous feed, the new Discover area will have an overflow menu to help you manage your topics, hide particular stories or remove certain publishers. Tapping on a particular card will show you more content related to the topic in question. Also, there is an option to toggle at the bottom right corner of every card to see more/less of a particular topic.
No word on India availability
The Discover feed will work on any Android or iOS-based device and on any mobile browser, including Safari and Chrome. However, the feature is being rolled out only for US-based users at the moment with English and Spanish language support. Google has already said Discover will expand to more language and countries (including India), but as of now, there's no word on the timeline.