By typing Captcha, you are actually helping Google. Read how
By typing Captcha, you are actually helping Google. Read how
Sep 11, 2019, 06:55 pm
3 min read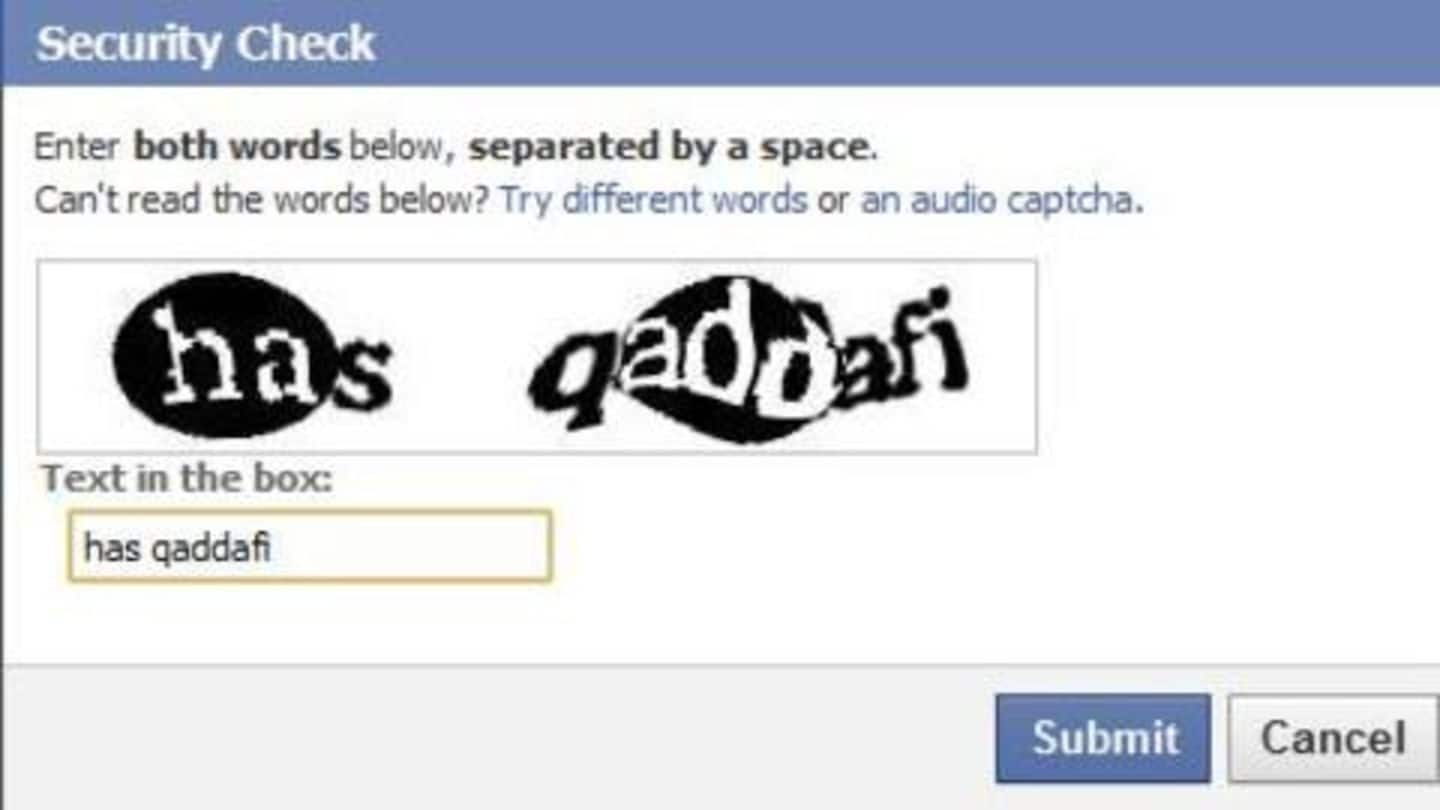 Have you ever come across the word 'Captcha' on the Internet while entering a password or filling a form, and Google says it is to prove that you are human? Well, it's for much more than that. Apparently, you are not just proving that you are human but also helping Google train its AI engines. Here, we explain how.
Google defines Captcha as system that protects your website
Let's first discuss what is commonly known about Captcha. Google defines it as "a computer program or system intended to distinguish human from machine input, typically as a way of thwarting spam and automated extraction of data from websites." In simple words, Captcha is a free service that protects your website from spam, and abuse and distinguishes humans from bots.
Notably, it wasn't Google that created the concept of Captcha
One of the most popular Captcha systems is reCAPTCHA. It was started by a collaboration of scientists at Carnegie Mellon University, US in the year 2007. However, it was soon acquired by Google in 2009. The objective was to make users prove they are human by transcribing and in this way, they also help Google in identifying written characters in pictures.
When you fill reCAPTCHA, you digitize letters for Google
With reCAPTCHA, Google's plan is elegant. It has set out to create a system where millions of people identify different characters from the pictures, and fill them, all unknowingly, instead of an in-house team doing it. As in, the jumbled-meaningless words you see while entering Captcha are for a bigger purpose, because when you identify and fill in, you're transcribing the words for Google.
reCAPTCHA can check if you are trying to fool it
Also, you can't fool reCAPTCHA. It can check its own work. It shows the same words to many users and can automatically verify if a word has been transcribed correctly by comparing the attempts of multiple users across the world. Interestingly, by 2011, reCAPTCHA had digitized the entire Google Books archive and also 13mn articles from New York Times catalog dating back to 1851.
After finishing digitizing books, Google made users transcribe signs, symbols
After Google had no books left to digitize, it started using snippets of photos from Google Street View in 2012. It made users transcribe door numbers and other signs and symbols. From April 2014, the system started training its Artificial Intelligence (AI) engines.
How exactly do you train the Artificial Intelligence engines?
In training the AI engine, you hand the machine a bunch of data that's already sorted. For example, a bunch of dogs that you've identified as dogs, and then the AI uses that information to build a neural-network that helps it to pick dogs out of other images. The more pictures of dogs you feed it, the more accurate it becomes in picking it.
That's how Google has been recognizing images, giving better results
Through the mechanism mentioned above, Google has been able to help you back in recognizing images, giving better Google search results, and Google Maps result. Also, that's how Google is helping you locate photos from your Google Photos library for all photos you have taken of a specific object or place. Looks like Google has a lot to thank you for. You are welcome!