Huawei Mate X launch delayed again, now arriving in November
Huawei Mate X launch delayed again, now arriving in November
Aug 17, 2019, 07:18 pm
2 min read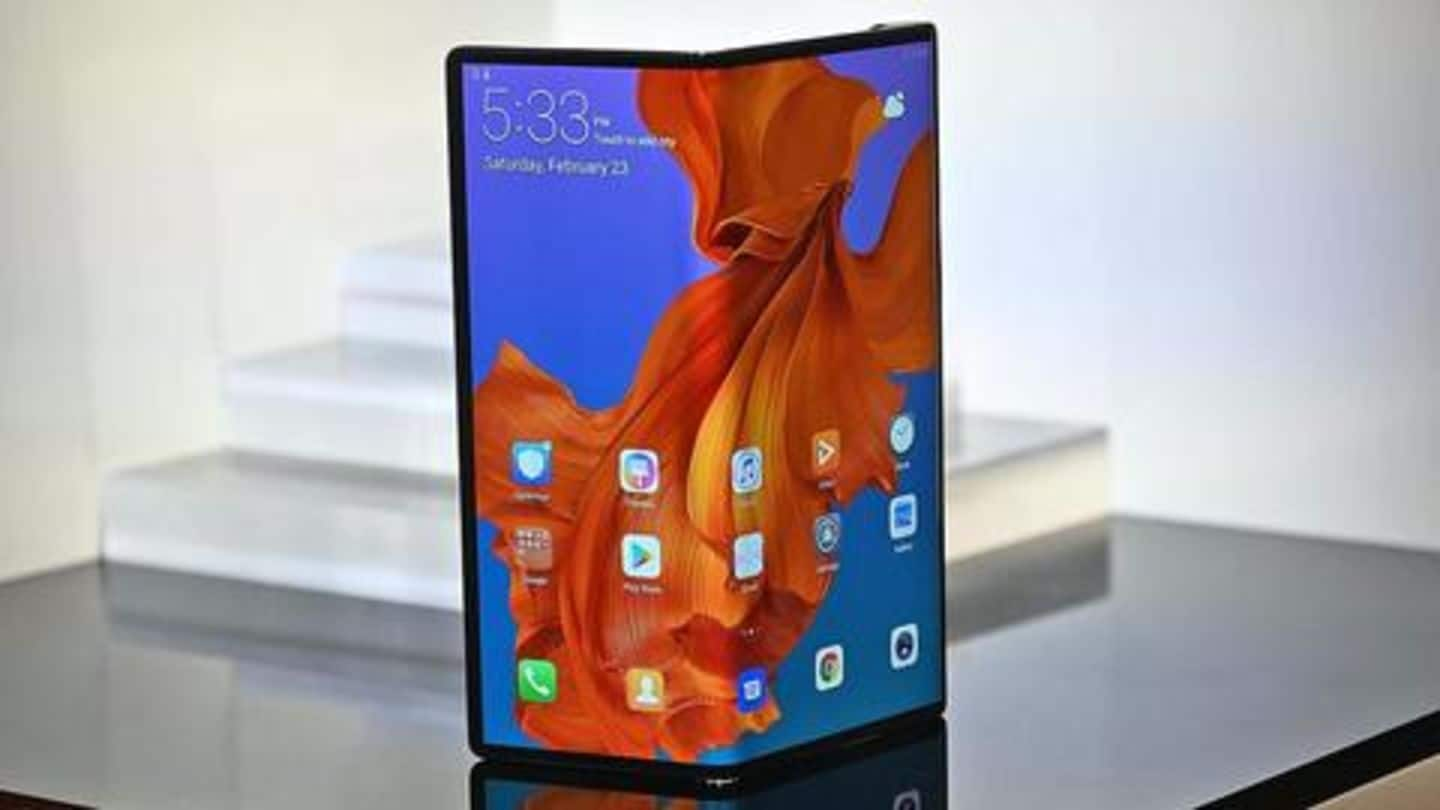 The launch of Mate X, Huawei's foldable phone, which was delayed from June to September, may not happen anytime soon. According to TechRadar, the Mate X is "unlikely to come out before November" though Huawei is said to be "certain" that it would be released before the end of 2019. Notably, the publication hasn't given any reason for Mate X's second delay. Here's more.
Galaxy Fold will beat Huawei Mate X to the market
The report doesn't elaborate on the reason for the delay. However, it could be because Huawei is doing some extra technical diligence to avoid a Galaxy Fold-like fiasco or it is waiting for some clarity from partners like Google, given the escalating US-China trade war. But whatever the reason be, it's certain that the improved Galaxy Fold will beat Mate X to the market.
The many issues of Samsung's Galaxy Fold
A few months back, several reviewers reported durability issues on their Fold review units such as flashing displays, bulges under the screen and dead spots. In some cases, removing a plastic film did the damage while in others, the display randomly broke and went blank. Samsung's initial findings showed that these issues could be associated with impact on the exposed areas of the hinge.
Next iteration of Mate X could feature more screens
Now, the next iteration of Mate X "could have more screens, and it might come out as soon as next year," according to TechRadar. The report highlights that Huawei is toying with the idea of swapping out the steel rear cover in the current Huawei Mate X with a touchable display. However, there are still some years before we get a flexible glass.
Meanwhile, here's recalling Huawei Mate X, a Rs. 1.82-lakh device
The Huawei Mate X sports a single 8-inch flexible OLED display which folds inwards to change from a tablet to a smartphone form-factor, with a 6.6-inch front display and a 6.38-inch rear display. Under the hood, it is backed by Kirin 980 processor, paired with 8GB RAM, 512GB of storage, and 4,500mAh battery with 55W fast-charging support. The phone also supports 5G network.
It also offers a triple lens camera setup
The Huawei Mate X sports a LEICA-engineered triple camera setup comprising a 40MP main sensor, a 16MP ultra wide-angle sensor, and an 8MP telephoto sensor.