Apple's event begins: iPhone, Watch, Apple TV unveiled
Apple's event begins: iPhone, Watch, Apple TV unveiled
Written by
Shikha Chaudhry
Edited by
Anish Chakraborty
Sep 13, 2017, 12:30 am
3 min read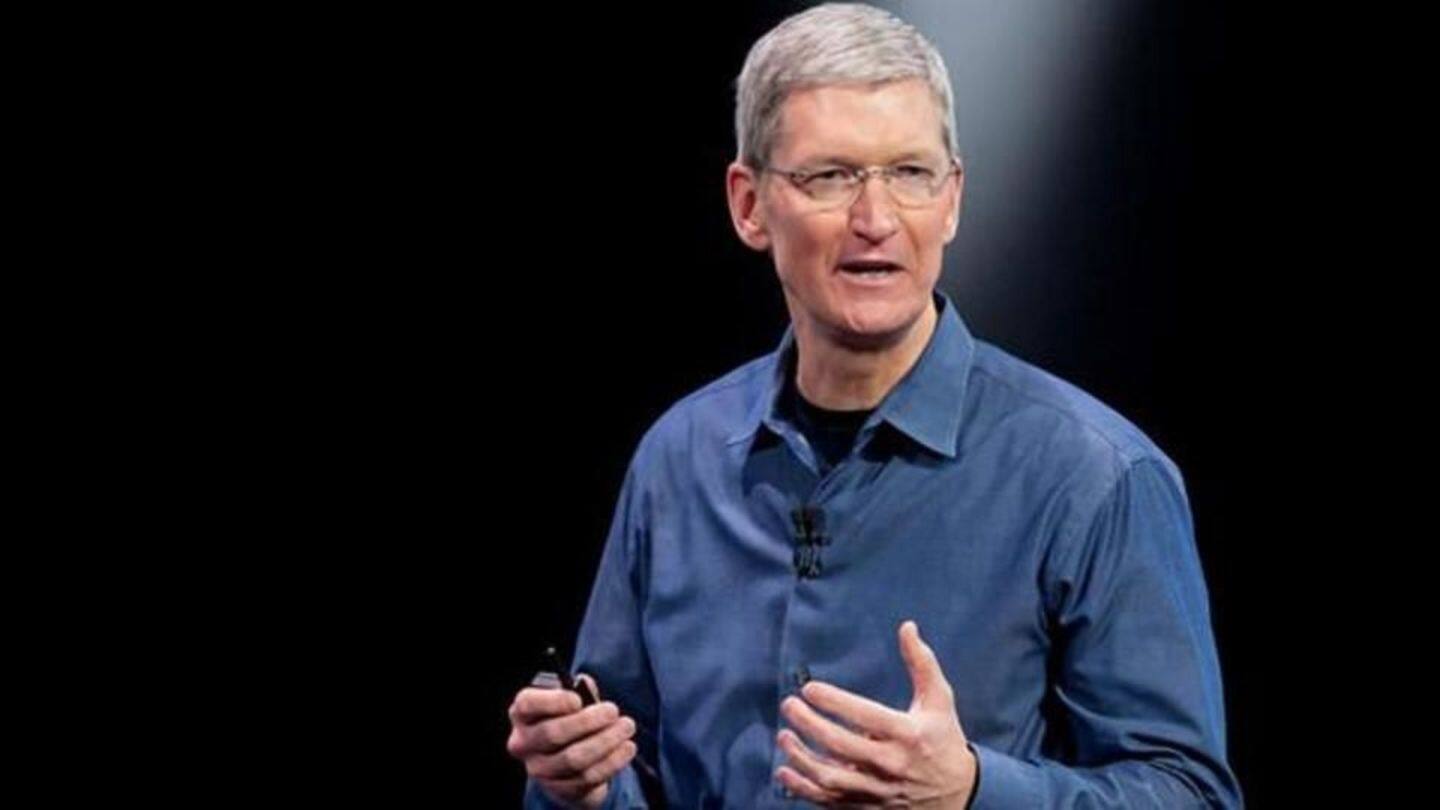 The event kicks off with a video of Steve Jobs. Tim Cook says, "Steve's visions stay with us, today we honor him." In this event, Apple unveils the latest Apple Watch, Apple TV 4K and the latest iPhone that we have been waiting for so long. Keep an eye here, so that you can be updated on all the new Apple products!
Tim Cook starts the keynote
iPhone 8 and 8 Plus: What's under the hood?
The new iPhone 8 gets a single camera while the iPhone 8 Plus comes with a dual camera. The iPhone 8 gets a 4.7 inch display while the plus version has 5.5 inch display. True tone display has been made available. There are three variants available- Silver, space gray, and gold finish. The new phones get speakers that are 25% louder than the previous ones.
What are the other details?
iPhone supports LTE Advanced and has Bluetooth 5. Wireless charging feature has also been added. At the video end, slow motion video can now be shot at 1080p HD at 240 fps. The new phones have an A11 bionic chip. We get a 12MP camera with an enhanced sensor. The iPhone 8 Plus version gets two 12MP cameras, f/1.8 and f/2.8 respectively.
What is the pocket pinch?
The new iPhone 8 comes with 64/256 GB storage. The price starts from $699. The new iPhone 8 Plus would be priced at $799.
There's the new iPhoneX, pronounced as iPhone 10. The device comes with an edge-to-edge display. The body is made of stainless steel and glass. There is no home button on the phone, users will have to tap it to wake it up. The side button will launch Siri. It comes with FaceID, this is by far the biggest leap in technology.
What are the finer details about iPhone X?
The new iPhone 10 has 2436x1125 pixels, 458 ppi making a 5.8-inch OLED display. The Truedepth camera system on iPhone X will work even in the dark. FaceID works on a real-time basis. "Even if you change your hairstyle it will recognize you," says Apple. The information will not be sent to a remote server, it will be done by on-device processing.
Display and animated emojis
The Super Retina display enhances the quality of videos on iPhone X. Apple's FaceID works seamlessly with ARKit. In iPhone X, you get exclusive access to the hyped animojis which can track your face and emote accordingly.
iPhone X: It only gets better
The iPhone X gets dual 12MP cameras with f/1.8 and f/2.4 apertures. It gets a Quad LED True Tone flash and both cameras get optical image stabilization. "Textures are simply stunning, no noise, low light performance," says Apple. The battery life of the phone is 2 hours more than the iPhone 7 and you get wireless charging on this phone too. Its price starts at $999.
What's new with Apple Watch?
Finally, the next-gen Apple Watch 3 will have in-built cellular feature. Users will be able to receive calls. It hosts an electronic SIM. Siri can now talk via the watch. The display in the watch itself works as the antenna. Apple Watch 3 features a better and faster GPS, and 18 hours battery life. WatchOS 4 comes with heart-rate graph and it'll be available from September 19.