These LG wireless earbuds come with a self-cleaning feature
These LG wireless earbuds come with a self-cleaning feature
Oct 05, 2019, 01:49 pm
2 min read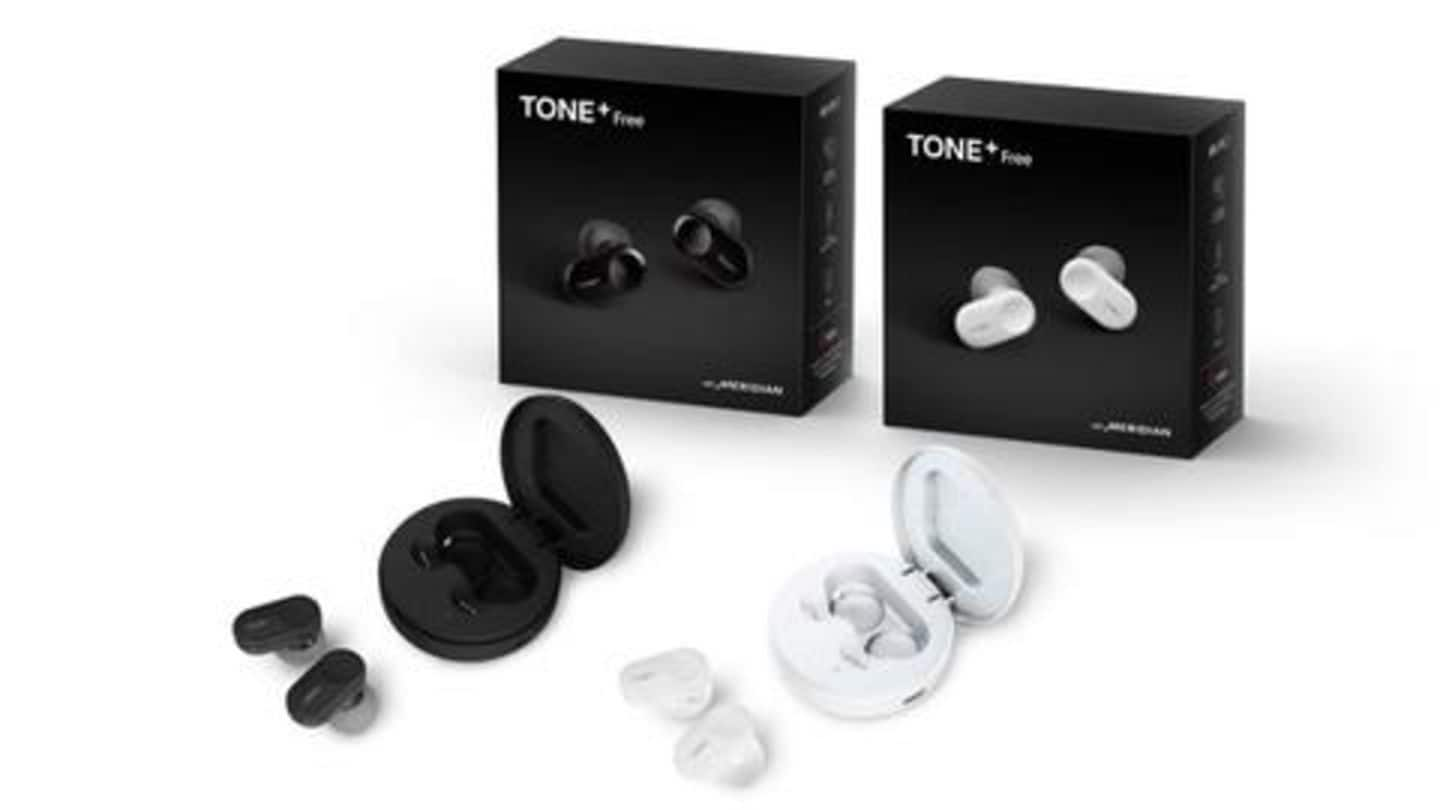 While several new wireless earbuds are attracting buyers with high-quality audio capabilities, better design, and long-lasting battery life, LG's latest offering is aimed at germaphobes. The South Korean tech giant has launched Tone+ Free earbuds that come with a germ-killing feature, meaning they have the capability to self-clean themselves. That's really innovative! Here's all about them.
LG earbuds have a UV light in the charging case
The LG Tone+ Free earbuds come with a UV light built into the case that kills germs and bacteria while the headphones are charging. This means every time you take out your earbuds for use, they will be sanitized.
These wireless earphones are also sweat-proof
The LG Tone+ Free earbuds come with a sweat-proof IPX4 rating, making them suited for running and working out. They also feature touchpads that can be used for controlling music or activating Google Assistant. The earbuds have an in-ear design similar to the Sony WF-1000XM3 and pack a couple of microphones for noise-cancellation. As for audio, they have been custom-tuned by Meridian Audio.
They offer 6-hour playtime on single charge
The Tone+ Free earbuds offer a battery life of up to 6 hours on a single charge. The charging-cum-carrying case will also offer additional charge but the exact details remain unclear as of now. LG has even offered fast charging support on these earphones, allowing you to get an hour of playtime with five minutes of charging.
The Tone+ Free earbuds are set to go on sale in Korea starting October 28 at 259,999 won (around $216/Rs. 15,300). However, the availability of these germ-killing earbuds in other markets remains unknown as of now.