#TechBytes: What Incognito mode of browser can and cannot do
#TechBytes: What Incognito mode of browser can and cannot do
Written by
Sarthak Kapoor
Aug 30, 2018, 12:45 am
2 min read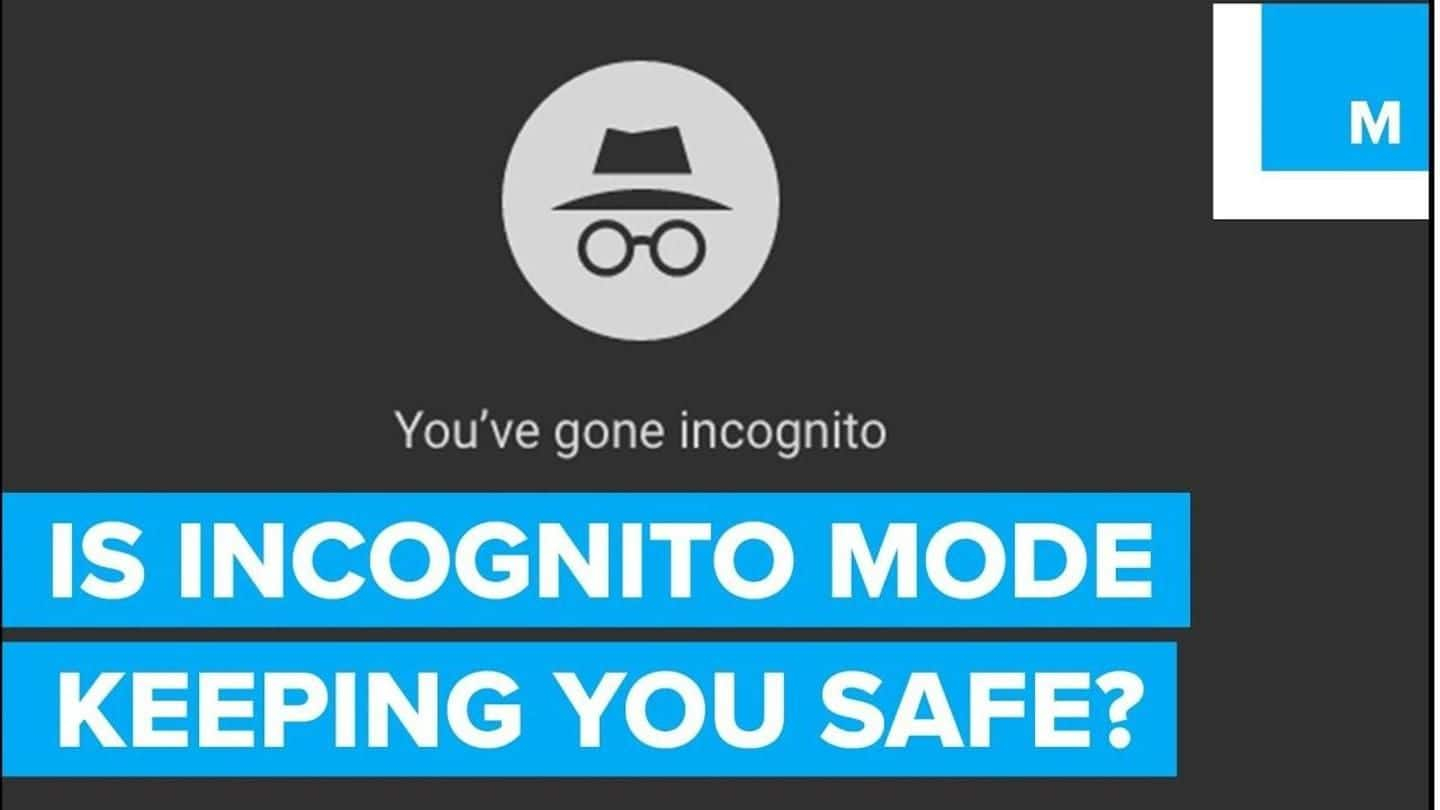 Google Chrome's 'Incognito mode', also known as inPrivate browsing, private browsing, private window etc. on other popular web browsers, is a useful tool when it comes to safe and private browsing as it leaves no traces of cookies. Many users also use the Incognito feature to avoid their browsing histories from being stored. However, Incognito mode isn't water-tight. Here, we elaborate.
Incognito mode doesn't ensure anonymity on the internet
Any observant user who has used Incognito mode would be aware of Google's disclaimer. The feature doesn't allow the saving of any cookies, temporary files or browsing history. However, even while using Incognito mode, these details might be visible to employers, the websites you visit, and to your internet service provider. So, your internet usage behavior still gets recorded.
Downloaded files can still be accessed
In terms of downloads, Incognito mode just keeps your downloaded files off Google Chrome's 'Downloads' records. However, files which have already been downloaded by a user, and are saved locally in some unprotected computer folder can easily be accessed by other users of the same computer even after you go offline. So, don't expect your downloads to be untraceable.
Installed third-party apps can monitor web activity
So far, we've established that Incognito mode or private browsing prevents a web browser, Chrome in this case, from storing information about you and your web browsing activity. However, this doesn't prevent third-party apps installed on your computer from doing so. Point being, malicious and monitoring softwares like keyloggers, malware, and spyware can still track your browsing activity. So, be mindful of that.
Here's what you can do to be completely anonymous
Given these limitations, if you truly want to surf the internet anonymously, there are other options. The first involves using a virtual private network (VPN) or a proxy, that bounces your IP address off another device located in another geographical location, thereby hiding your IP. You can also use the Tor browser that allows completely anonymous browsing through its massive volunteer overlay network.