20 best headsets you can buy under Rs. 15,000
20 best headsets you can buy under Rs. 15,000
Written by
Ramya Patelkhana
Jun 10, 2018, 09:40 am
3 min read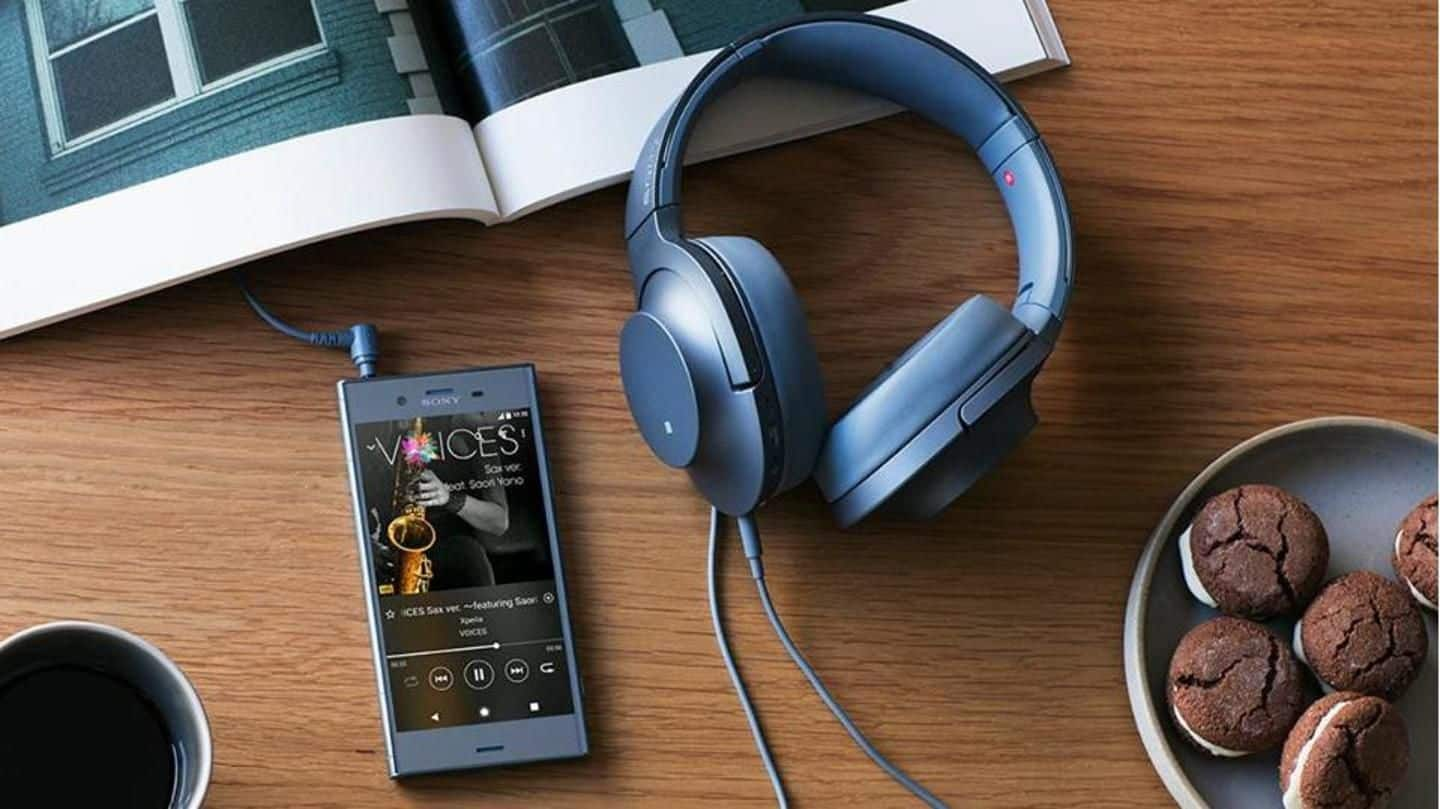 Headsets have become essential accessories today as the way we consume media has evolved. Whether it's for listening to music on-the-go or watching shows on Netflix or gaming, good quality headsets are must-have audio accessories. However, you don't have to spend a fortune to buy headsets offering good sound quality, solid build quality, and great looks. Here are 20 value-for-money headsets under Rs. 15,000.
Top 5 headphones in the sub-1k range
Here are five headsets that are currently priced under Rs. 1,000 (online): Sony MDR-ZX110A stereo headphones for Rs. 599, Sennheiser HD 180 headset for Rs. 830, JBL C100SI in-ear headphones for Rs. 799, and JBL C300SI dynamic headphones for Rs. 999 are among best-sellers. The sweat/rain proof, anti-slip Philips ActionFit SHQ1200 Sports in-ear headphones at Rs. 665 are perfect for any sport or workout.
Best quality headphones now selling under Rs. 10,000
Sony MDR-XB55AP Premium in-ear headphones with "Extra Bass" for Rs. 2,079, Motorola Pulse Escape for Rs. 2,290, and JBL T450BT wireless headphones with "Pure Bass" priced at Rs. 3,108 are great options under Rs. 5,000. Those looking for better headsets can go for JBL E65BTNC over-ear wireless headphones with "Active Noise Cancelling" at Rs. 9,580 and Skullcandy Crusher Bluetooth headset for Rs. 9,500-9,800.
Gaming headsets priced at around Rs. 10k
ASUS Orion gaming headset with 30dB noise isolation and comfortable over-ear cushions for prolonged gaming sessions is currently selling at Rs. 8,499. Sennheiser GSP 350 gaming headphones with Dolby 7.1 surround sound for an immersive experience and noise-canceling mic is available for Rs. 10,990.
Wireless headphones from Harman Kardon and Sony
Coming to premium mid-range wireless headphones, there's Harman Kardon Soho wireless headset with Bluetooth connectivity, ear-cup-mounted sensors, and fold-flat function. The sleek headset from the Samsung-owned company is available for Rs. 10,000. Sony MDR-XB950B1 wireless headset with Extra Bass, one-touch listening with Bluetooth/NFC, and 18-hour-long battery life is selling for Rs. 12,499. Users can optimize bass and surround sound effects via a smartphone app.
Sony's true wireless headphones and V-MODA's military grade headset
Next up is Sony WF-1000X premium noise-canceling "True Wireless" headphones priced at Rs. 12,720. Its true wireless design with Bluetooth setup simultaneously connects the earbuds. The device can be controlled via Sony headphones "Connect" smartphone app. Award-winning headphone-maker V-MODA's Crossfade LP2 over-ear headphones with military-level quality and effective 3D surround sound are available for Rs. 12,990. It can survive humidity and severe low/high temperatures.
Bose's wireless sport headphones and HD headphones from Sennheiser
The Sennheiser HD 4.50 BTNC wireless headset with "NoiseGard Active Noise Cancellation" is currently selling for Rs. 13,990. The Bluetooth headset with 19-hour-long battery life has ear-cup-mounted controls for changing audio tracks easily or making calls. Bose SoundSport wireless headset for Rs. 13,275 is a great option for high-quality audio experience during any workout or sport. The headphones are sweat proof and also weather-resistant.
These BeoPlay, JBL headphones are currently available for Rs. 14,990
Next on the list are Bang & Olufsen BeoPlay H2 and JBL Everest V700BT premium headsets that are currently selling at Rs. 14,990. BeoPlay H2 with stylish looks also a superior sound experience and has an inline mic and remote for hassle-free control. Everest V700BT around-ear wireless headset comes with JBL Pro Audio Sound dynamic listening experience, Bluetooth 4.1 connectivity, and 25-hour-long battery life.