MIT scientists just created the blackest material ever known
MIT scientists just created the blackest material ever known
Written by
Shubham Sharma
Sep 13, 2019, 07:35 pm
2 min read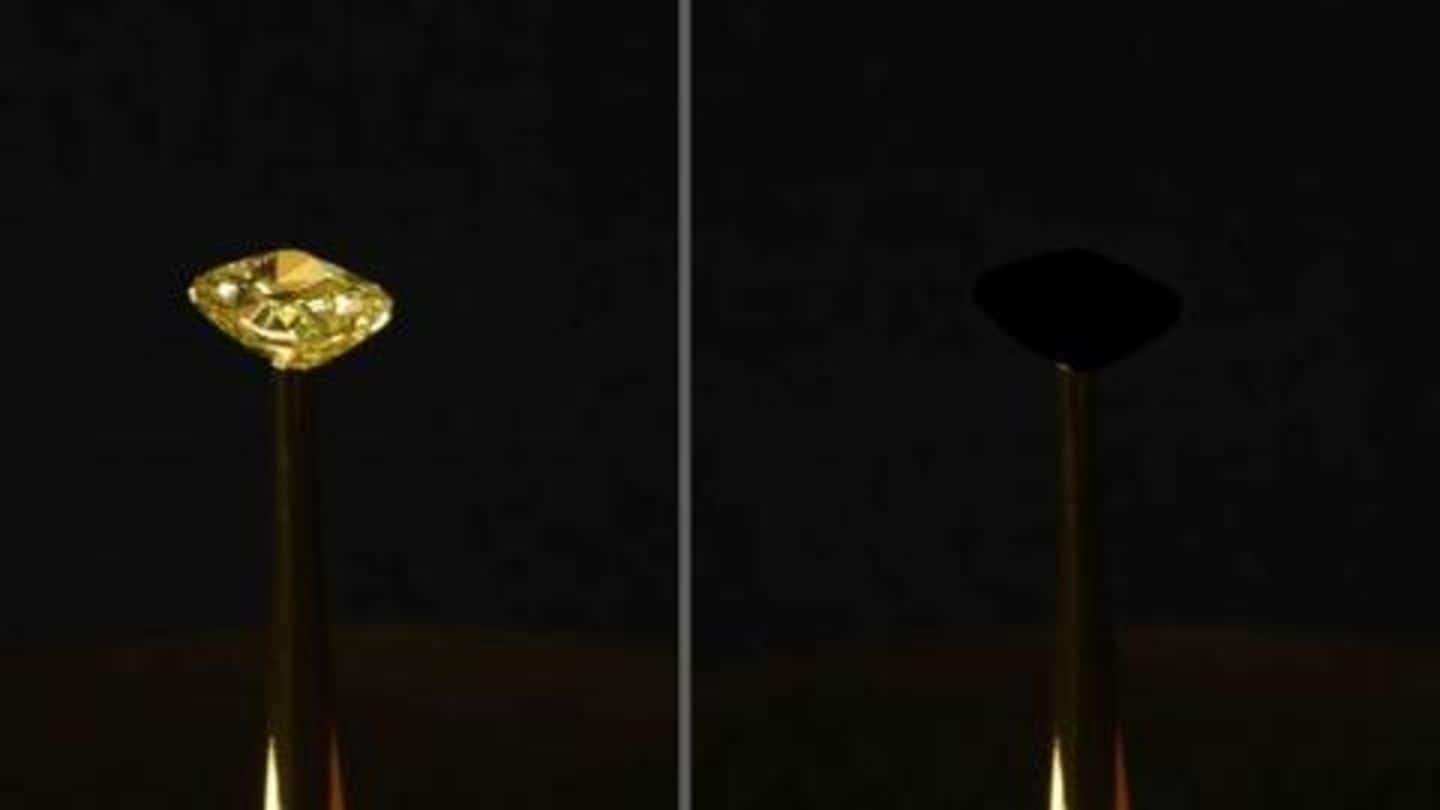 Can dark black ever be darker? Well, if the latest development from MIT is anything to go by, it sure can. The researchers from the institute have created a substance that is blacker than anything previously seen in the history of material science. Here's all you need to know about its development and physical properties.
10 times blacker than the blackest known material
According to Engadget, the material developed by the engineers at MIT is 10 times blacker than the blackest material previously reported. It captures over 99.96% of incoming light and is nearly impossible to see with the naked eye, something that is completely amazing. But, the best part is, the researchers didn't try to make it; they cooked up the material while doing something else.
How the material was created?
Originally, the MIT team was trying to grow carbon nanotubes (CNTs) on electrically conductive materials to enhance their electrical/thermal properties. They had tried a range of materials for growing vertically aligned CNTs, but when they tried chlorine-etched aluminum foil for the experiment, the whole substance took an extremely black color. After this, they measured its optical reflectance to confirm it's the blackest-ever material.
Now, it is being showcased in New York
The one of a kind material is now being showcased at "The Redemption of Vanity" art exhibit at the New York Stock Exchange. It has been wrapped around a 16.78-carat natural yellow diamond, giving it the look of a dark black void instead of a sparkling gem. Notably, scientists say it can be employed in many applications beyond public displays.
Possible use in space telescopes
In one of the suggested applications, scientists posit that the material could be used as part of the optical blinders used in space telescopes and observatories. As such, it could help reduce unnecessary cosmic glare during observations and boost the telescopes' ability to spot distant Earth-like exoplanets. Also, they think that this material could get even blacker in the future.
Possibility of creating blacker material remains, says MIT professor
"I think the blackest black is a constantly moving target," Brian Wardle, professor of aeronautics at MIT, said about the material. "Someone will find a blacker material, and eventually we'll understand all the underlying mechanisms, and will be able to properly engineer the ultimate black."